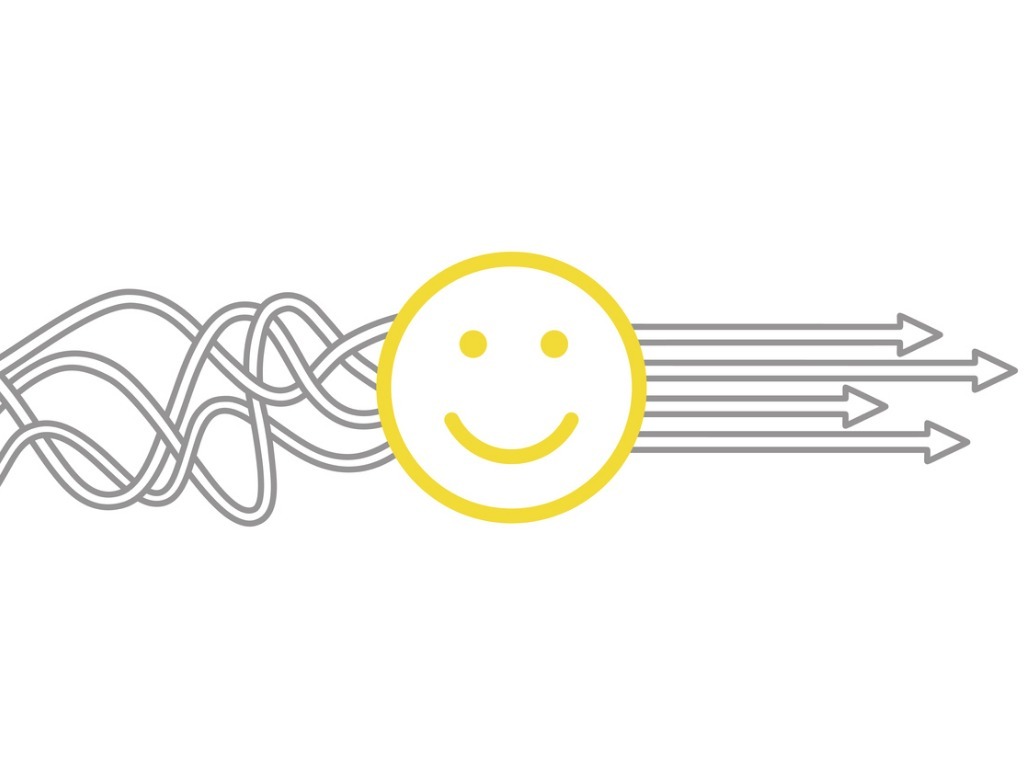 You have the power to control your own job satisfaction explains Brandi Britton
It's no secret that happy workers are more engaged, productive and creative than their grumpy peers. It's also no secret that not everyone is whistling while they work.
And among the least satisfied are administrative professionals, finds the Robert Half report It's Time We All Work Happy®: The Secrets of the Happiest Companies and Employees. Of the eight fields surveyed, administrative workers ranked themselves low for job interest and happiness, and high for overall stress.
Here are 12 ways to bring enjoyment back to your administrative job:
1. Commit to a more realistic balance
The idyllic scenario of totally separating your professional and personal lives is often not achievable. With today's reality of smart devices, apps and globalization, work-life blending may be a better strategy than work-life balancing. Give yourself permission to do some work at home and run some personal errands during the day.
2. Prioritize setting priorities
Not everything on your to-do list must be checked off by 5 p.m. every day. When you arrive at the office, spend 15 minutes ordering your tasks by importance and deadlines. Having weekly as well as daily lists will give you the flexibility to handle your boss's last-minute requests without throwing your schedule out of whack.
3. Train others to respect office hours
Occasional work emergencies are a fact of an administrative professional's life but make it a habit to establish boundaries. Let's say a coworker emails you on the weekend with questions about a project. If you determine the answer isn't urgent, wait until Monday morning to respond.
4. Take your breaks
Carve out time each day to stretch your legs, grab a coffee, take a walk and enjoy your lunch. Don't feel bad about letting a few calls go to voicemail or asking a coworker to answer your phone while you're away from your desk.
5. Use your paid time off
The ultimate break is a long, well-deserved vacation. This is the time to get away from the office to fully relax and recharge. And when you come back to work, you'll likely feel happier and more energized about your job.
6. Schedule email time
Some people pride themselves on an inbox free of unread messages. But responding to emails as they arrive can break your concentration and make you less productive overall. A better approach is to tackle messages in bulk a few times a day. Make sure your boss is okay with this approach before you change any notification settings.
7. Bond with colleagues
Professionals who enjoy strong relationships at the office tend to be happier than workers who keep to themselves. Make it a point to share lunch together, connect over casual conversations and socialize after hours.
8. Keep stress under control
The secret to stress management is coping mechanisms. Take deep cleansing breaths when you feel anxious. Play nature sounds or relaxing music in the background. Meditate on a favorite quote or calming image.
9. Reach for the right food
Hunger and stress are not a good combination. Fuel yourself throughout the day with foods that are high in vitamins, minerals and protein but low in fat, sugar and sodium. Some healthy snacks include nuts, dried fruits, instant oatmeal, nut butters, tuna pouches, whole-grain crackers and roasted seaweed.
10. Declutter daily
For many people, mess equals stress. At the end of each day, take a few minutes to organize papers, throw away trash, refresh supplies and wash out your coffee mug. That way you can start the next day with a tidy desk.
11. Keep your boss in the loop
One common source of unhappiness for support staff is not getting the recognition they deserve. That's one more reason to keep your boss updated on major accomplishments. These include positive client feedback you've received, project milestones you've helped achieve and professional certifications you've earned.
12. Aim high
Ever feel you're stuck in a rut at work? Well, get out of it by enhancing your skillset with professional development. The more you learn, the better your chance of advancing in your career.
Don't settle for being unhappy at work. You have the power to control your own job satisfaction; doing so will put you on a trajectory to bigger and better things.