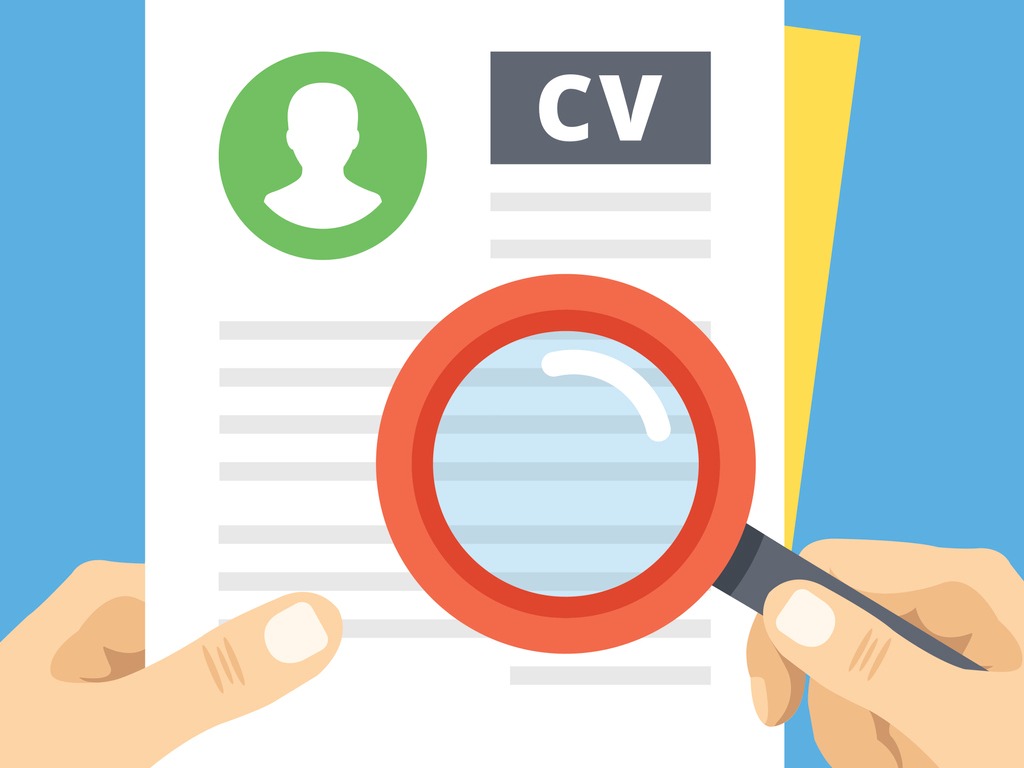 Elevate your CV and show off your strategic skills say Sarah Howson and Marianne Whitlock
The topic of CVs is very subjective. What is a great CV for one person may not be for the next. This article is to solely focus on tips to improve your CV. We all know the role of the Assistant is a strategic one, so elevate your CV and show off your strategic skills.
Think differently. Our first piece of advice to get your CV looking great is to apply the same level of effort and attention to detail you would when preparing an important Board Paper.
It's All About You
Think about what motivates you, what your strengths are and most importantly, what do you enjoy? Spend time thinking about your values too. Prepare to spend some time brainstorming and create a list. This will become your master list, which you can add to as needed. Look at updating your CV and job searching as a project, with lots of elements which need to come together.
When describing your results and achievements, a key thing is to not just list them, make sure you show them. If you use 'buzzwords' like leadership, specialised, creative, passionate, focused, experience etc, make sure you back them up with examples. This helps authenticate yourself and provides a powerful way to stand out. Ask yourself 'why ?' constantly and put yourself in the hirer's shoes. One great way of doing this is to apply the STAR method: Situation, Task, Action and Result.
What to include on your CV
Based on our experience, we advise having the following sections in your CV:
Name
Contact Details
Personal mobile; Personal email; City & Postcode. It also worth adding a customised link to your LinkedIn profile. Double check your contact details!
Personal Statement or Personal Profile
Think of this as an introduction to the novel of yourself and make the reader want to continue to learn more. Show who you are as a professional and the skills you have to offer. Make it powerful, make someone sit up. Think of the interview question "Why should we hire you?" whilst planning your personal statement. This statement must be tailored for each position you apply for.
Key Skills & Strength
We quite like: Key Personal Skills, Competencies & Achievements. Again, a section that will highlight your strengths and if you choose to add achievements, think about the interview question, 'What are you most proud of at each particular company you've worked for?'.
Career History
Recent role first, consider adding a 'Reason for Leaving' line, consider again adding a line to include your biggest achievement.
IT Skills
Depending on how proficient you are with technology (you should be very competent), perhaps adding a visual element on technology packages you use would be beneficial. We have seen some based on a star system – 1 to 10 which adds interest and can break up a lot of text on a CV.
Education
Most recent first. Depending on the industry you are applying for this should not take up more than two lines of space.
Continued Personal Development
Showcase that you love learning and improving your skills. Add courses, webinars you've attended, a snapshot of what you enjoy; proactive self-development is important.
Interests
Show some personality, elaborate on your hobbies – Are you a member of an Assistant Network? Perhaps your 'Interests & Hobbies' section could include networking? Are you interested in Personal Development? Again, self-development can only be positive. List items that are interesting and that you are happy to talk about at an interview.
REMEMBER: Show your personality | Read back your personal statement out loud to yourself | Ask yourself 'Would I describe myself like this?' and 'Will they remember me after reading it?' | Make your hobbies/interests stand out to your advantage | Use hobbies and interests which visibly show the skills you need to do the role.
Overall Look and Feel
This must be exceptional. It is your only way to impress at first, so it needs to be exactly right. Only you know your achievements as well as you. This is not a time to be shy! A useful way to think about your achievements is to utilise the STAR method once again: Situation, Task, Action and Result.
REMEMBER Be relevant to the role | Tailor your CV to the role and company you're applying to | Identify the connection between you and the company you want to work for.
Formatting
This also needs to be spot on. Attention to detail needs to be one of your strong points. Don't forget – white space is your friend! It's a balance: too much and the interviewer/panel won't bother finishing reading, but too short and they will wonder what you are hiding. Two pages is the usual suggested length. If you must go to three that is forgivable if the content is worth reading.
Consistency is also key here. If you are going to use bullet points don't also use a full stop. If you are going to write in prose then do this for all your roles/sections. Consistency is useful for the reader – they know what to expect and it means they can concentrate on the content, not the way it looks. In addition, the tone you use must be professional but not too formal. Imagine you are speaking to your interviewer. Don't try to be something different to what you are!
REMEMBER Simple formatting | Don't cram too much information in | Be user friendly | White space is good.
Elevate Yourself with Impact
First impressions count! The way you express yourself impacts how others perceive you. Spelling mistakes, industry jargon and clichés will go against you. Ensure your CV is grammatically correct, worded in a professional formal tone and can be understood by someone not in the same industry.
Expand and explain your skills. For example, instead of a generic term such as 'diary management', what about:
"Effective complex diary management for the CEO and the Executive team, anticipating and managing conflicts, prioritising meetings where necessary. An ability to understand and schedule meetings around deadlines and work commitments to avoid additional pressure on Executives. Through daily 'catch up' sessions, I ensure I am up to date with current issues/priorities, this enables me to schedule accordingly."
Give a small synopsis of the company you work for. A small, start up environment with 30 employees in a particular industry is very different to a large, international firm with 45,000 employees and 30 offices. Tell the story about where you have been employed. Not everyone will be aware of the companies you have worked for.
REMEMBER Celebrate yourself | Show what you have achieved in your life & career | Show the impact you can have | Highlight the benefits you will bring | Show examples.
Social Presence
Your Personal Brand is important! We recommend you Google yourself and see what crops up. With Social Media we encourage you to be conscious about what you are putting out into the world – Instagram, Twitter and Facebook – there's so many, check your privacy settings! Look at all your posts through an employer's eyes.
Be aware that 99% of employers will look you up on LinkedIn too. Is your profile in line with what you are portraying on your CV? Ensure all dates match. Are you 'active' on LinkedIn? If not, perhaps it is time to get active. Commenting on posts and adding value on such a platform can show to potential employers how you are involved in the Business Support industry but also it allows them to see your personality.
REMEMBER Use Social Media to your advantage professionally | Ensure your LinkedIn profile is up to date and shows you in the best light | Get active on LinkedIn.
Be Positive and Proactive
Imagine what your ideal company/culture/job is and visualise it. We suggest researching 5 companies and start with them. Set yourself clear targets and dedicate time each day on achieving your targets. A top tip is to get a new Job Search Notebook/Spreadsheet (we know we all love a new notebook) and treat it as a project. Make notes of who you are applying to / end date / contact details / which version of CV you sent etc… make a note of when you need to follow up. It may seem obvious but follow up with your agencies, drop them a message and above all, keep visible.
Finally, we cannot recommend networking enough, it is an incredible way to find another position. Find events local to you and start getting out there. Currently most events are online but do challenge yourself and step outside your comfort zone. Sharing your learnings from events on LinkedIn and social media shows you are serious about your profession.
REMEMBER Work on your CV as though it is a project | Keep track of your applications on a CV or a spreadsheet | Your network is key | Networking is key.