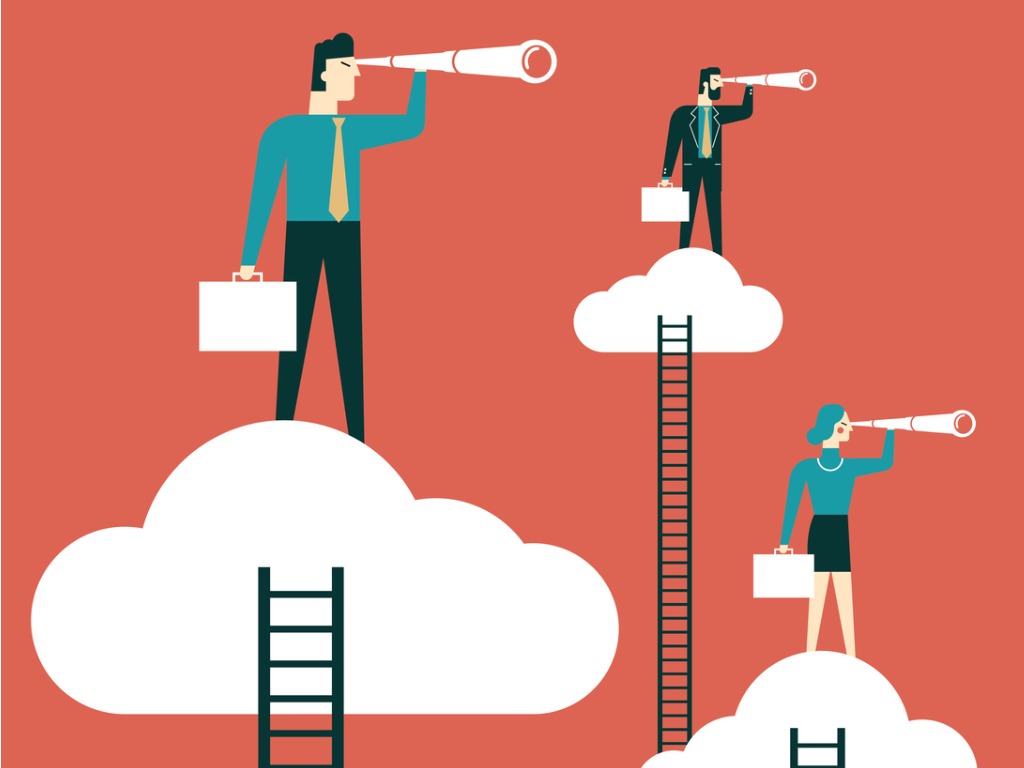 Brenda Bernstein details her tips on how to use LinkedIn to get a job
LinkedIn is the #1 place job seekers go to get a job. Are you using the platform to its greatest advantage? This article will cover the latest LinkedIn features so you can be an all-star LinkedIn job seeker.
How to Showcase Your Consecutive Positions
LinkedIn used to require separate entries for each of your positions at the same company. This created problems because at first glance, it might look like you were at the company for a short time, whereas you were actually there for many years in consecutive positions. We used to handle this issue by creating one entry for the full span of years, followed by separate entries for each position. This workaround is no longer needed!
Now, when you add consecutive positions at the same company, LinkedIn groups them into a single section to show your progression. This is a change that I view as a vast improvement over the old system. Now, instead of showing as several different entries for the same company, the company will only be listed once, and your subsequent positions will appear in that section.
Here's an example:
Now anyone looking at your job history can easily see how long you've been at a company and what your various roles were there!
LinkedIn's New Jobs Tools: How You Match, Easy Apply, Job Title Highlights, and Salary Insights
How You Match
LinkedIn will tell you what skills you have that match the ones sought for the position. To the right of the job, look for the "How you match" section:
This section pulls the skills indicated as required by the job poster and matches them with the skills listed in your profile. If you match 80% of the skills, you're probably a good candidate for the position – you are qualified and also have some room to grow.
Easy Apply
If you are serious about applying to a particular job, use the "Apply/Easy Apply" or "Save" feature:
Once you save a job, you can find it from your jobs page:
"Easy Apply" is offered by businesses that use an applicant tracking system (ATS) to filter applications. LinkedIn hosts the application, "enabling you to pre-fill information from your profile to make it easier and faster to apply."
Here's what the application looks like:

Want to know the history of all the jobs you've applied for? Click on the "Applied Jobs" tab. For more on how to work with Applied Jobs, search for the LinkedIn Help article, Viewing Jobs You've Applied for on LinkedIn.
Job Title Highlights
It's important in your job search to research your connections who have a similar job title to the one you're seeking. They will be great sources of information! To search connections with similar titles, go to your Homepage and enter your desired title in the search bar. Then click on "People." You'll see that the People option is now a drop down – select "All."
Now you'll see a list of LinkedIn members with the title you're searching for, top companies hiring for the position, and similar job titles.
Salary Insights
Interested in jobs similar to yours that pay more? For a limited time, LinkedIn will share those opportunities with you. To turn on this feature, called Salary Insights, go to the Jobs tab and click on "LinkedIn Salary."
Scroll down to "Get the full picture" and click on "See more insights".
Complete the information and you'll see how you rank in salary with others in your position. You'll see top paying locations and clicking on these will provide a list of hiring companies in that area. Take advantage of this free tool while it lasts.
Interview Prep Help
The interview can be the most intimidating aspect of your job search. Even if you know everything about how to use LinkedIn to get a job, once you get to the interview, LinkedIn will not be there with you. Or will they?
LinkedIn has created a way for you to familiarize yourself with the most common interview questions and shares tips and sample answers from career experts around the globe. This feature is only available to Premium members and has not yet been fully rolled out.
For more about using this tool, read LinkedIn's Blog article, "Introducing New Tools to Help You Prep for Your Next Interview," as well as "Accessing the Interview Preparation Feature."
Now that you know about all the new tips on how to use LinkedIn to get a job, how about setting aside two hours a day to use LinkedIn to its full potential?