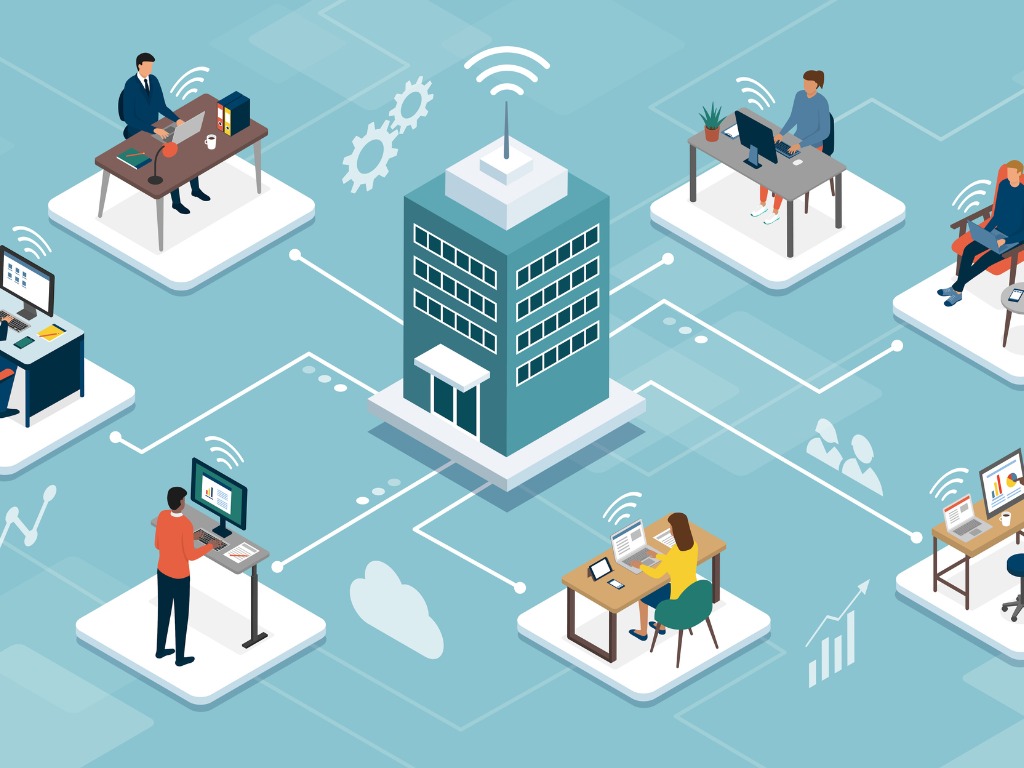 Successful remote working is efficient, productive and enjoyable explains Carole Spiers
Remote working is now the norm due to the current pandemic, and, thankfully, today's technology makes that viable. However, for many administrators, trainers and managers, there are issues that need to be taken into consideration to ensure that efficiency and productivity remain high within teams, and that the new way of working is as enjoyable as it can be.
For some, working from home will be a welcome opportunity that offers flexibility, but for others it can be challenging to remain focused and motivated. So, in your role as an administrative professional, ensuring a successful remote working experience for your team needs efficient management.
Out of Sight, Out of Mind
It may be easy for team members to feel it's a case of 'out of sight, out of mind' and, given the current uncertainty over the pandemic and its effects, people can feel isolated and unappreciated very quickly.
Although this is new territory for many, ensuring that you keep in touch and can mentor your team effectively is vital for dynamics and motivation.
Feeling isolated, lonely, having difficulty switching off, and experiencing an absence of social support can become a problem so preventative measures do need to be taken. Remote working can increase stress and reduce wellbeing, so having the right kind of communication should be a priority so that people feel they are still part of the team, even though they are not meeting physically.
Communicating Remotely
Knowing how to communicate with someone remotely may be a new skillset to be learned – it's different from communicating face to face. However, you still need to be able to provide appropriate guidance and support, even though it might be difficult to simultaneously manage this new situation and the impact of the pandemic upon yourself. There has been little time – for many, no time – for specific training and guidelines to be written and put into practice.
The new circumstances cannot be avoided, however, so we must look at this new health threat as a challenge to be overcome eventually, as well as one that, in the meantime, must be treated with the utmost caution and respect.
Top Tips for Successful Remote Working
Productivity and efficient working must be front of mind.
Be proactive in increasing morale and motivation.
Make sure all team members are accountable.
Be sensitive to the fact that team members are dealing with anxiety in the current crisis.
Introduce buddies who can pair up and give each other support and encouragement.
Have realistic expectations – do not expect your team to work outside office hours or to be available 24/7.
Don't lose sight of confidentiality and GDPR issues.
Ensure professional boundaries are set between home and work.
Look at different approaches to encourage interaction and creativity.
Health and wellbeing are a priority, focus on exercise and nutrition.
Establish regular goals so that you can see what you achieve during the day.
Do not spend time talking to family or neighbours during your set hours of work – other than at break times.
Try to remain focused and have a strong sense of purpose.
Prioritise and organise your day. Get ready at the same time each day, close your door and start work. Do not allow distractions to interrupt you. Be strict with yourself.
Plan regular breaks. Make a point of breaking for lunch to help you recharge your batteries and be more productive.
Talk to your employer about any stressors you are experiencing. They may be unaware of them and it is up to you to be proactive.
The boredom factor may creep in when working at home. Regular, pre-arranged video calls with colleagues or buddies can help.
Have realistic expectations of what you can achieve in a day. You may find that, without interruptions, you are more efficient and productive
Eliminating your commute and not having to manage the morning rush hour may be a real bonus for you and your schedule can become more flexible. For example, you could plan the start of your day and your afternoon break around school pick-up times.
These are not easy times for any of us but remote working is here to stay for quite a while yet.