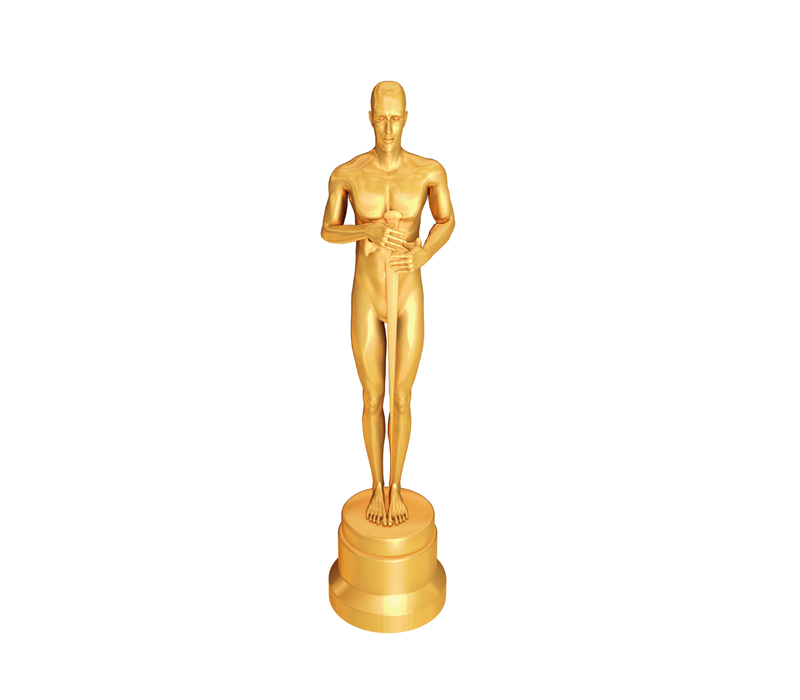 What makes a super PA? What does it take to really stand out? We look at five ways to prove to your employer you are worth a gold medal.
With Olympic glory still very much in our minds, and our successes on this world stage bringing a strong glow of pride for us Brits, there's been a renewed euphoria around achieving great things.
We all know that the business leaders of this world achieve great things. We have now been reminded that we have an array of sports people who achieve great things. But very rarely to do we stop to honour others, who are just going about their everyday work but who are achieving their goals in life.
As a market, we do not celebrate enough. I think we consider it unrefined to show excitement about having achieved something. Instead we often just nod and take it in our stride. Yes that was impressive, yes we did well there, but so what, that's what we're supposed to do right?
Don't get me wrong I'm all for getting on with things and not making a fuss. I'm definitely not one for all talk and no action, but when there is action, and that action makes things really happen, I truly believe we need to take stock, smile and enjoy our success.
We're currently running an awards competition called 'Super Achievers' teaming up with inspirational business women such as Ann Summers and Knickerbox CEO Jacqueline Gold, Celebrity PA Josephine Green and The Apprentice finalist, and entrepreneur Claire Young in a bid to find and recognise people within the dynamic British workforce in a number of categories. Our PA category has been the most popular by far, showing there is a great confidence here from employees eager to shine, but also many were nominated by bosses, proving there is a desire to say 'Thank you, You're Amazing!'
Some of the stories we've received have really made me sit up and take notice, and this is one of the things I really love about my job – seeing how people work towards their goals and go out of their way to achieve them, whether that be a career goal, or a goal associated with succeeding at work on a certain task.
My team and I were also at Office* 2012 in September and there we met more inspirational people. After two days, a lot of laughs (courtesy of our photo booth), and several hundred cupcakes (!) we'd had the pleasure of meeting many, many PAs/VAs/Executive Secretaries from a huge array of backgrounds.
As a company, we work with a number of different sectors and people in a huge variety of roles, but after contemplating our experiences, conversations and observations at Office* the team and I concluded – there's nothing like a PA. It was fantastic to see such a wide range of people working in this job role. We loved chatting to you all and loved your energy. Quite clearly determined and driven, immaculate and well groomed – this people know about you already – but your sense of confidence, and sense of fun were other qualities that stood out to us, and are, I believe, other key survival skills in your role.
We spend a lot of our lives at work so we need to make sure we enjoy it. Something that came through all of the PAs we spoke to was that they loved their jobs. Sure there are always going to be a few grumbles, but on the whole you told us you absolutely, categorically love what you do. This is part of the secret to success. Enjoying your work, thriving on its challenges and celebrating successes is what it's all about. Life's too short to be stuck in a job that makes you miserable. It's about taking control and making your work a positive part of your life. So if you're going to do something, you might as well be the best, right?
So, what does it take to be the best? What makes you a Super Achiever? Similar qualities to our sporting heroes, undoubtedly.
A grit and determination to succeed in everything you do.
A dedication to the cause, no matter how inconvenient it is to 'normal' everyday life.
An unwavering focus on the task in hand.
Nerves of steel.
A commitment to lifelong learning.
A hunger to be at the heart of the action.
So how do you go from being good to being great? All of the above are essential in the role no matter what, but to me the following is what separates the best from the rest. Prove to your employer you're pure gold in these areas and we'll bet you'll have a very prosperous career.
You see problems as challenges to make your day more interesting
As an MD working to drive a business forward, manage various teams, and develop certain projects there are invariably several things a day that crop up to try and send us off course. A good PA is a skilled manager of priorities, information and projects and has the ability to ensure things are steered back on track, whatever obstacles get in the way. A great PA thrives of the challenges of this and makes it their mission to use the experience in a positive way moving forward.
You're a reliable judge of character and very loyal
As Directors build new working relationships on a daily basis, and we are privy to many approaches for collaborations, new opportunities and new partnerships, we need another pair of eyes and ears to help us make certain judgments. A good PA has to have their finger on the pulse to be privy to useful information. A great PA has this but also an inane gut feeling that is never wrong, and will fight to the death to ensure the right people are embraced and the wrong ones don't get past the front door. You're 100 per cent behind your boss and will not accept less from others, whether they are external contacts or other staff within the business.
You provide order in a crazy chaotic world
As working days get longer, deadlines get shorter, and communication channels get broader, often the pressures of the day can feel immense. Combine this with a few things that go wrong, demands from stakeholders and clients and the need to be in 10 places at once and it's easy to feel out of control. A good PA always provides consistency to balance any stress, however much they are panicking inside. A great PA uses their emotional intelligence to tap into how their boss is feeling and counteracts it, seamlessly. Resourceful and with great intuition they are relied on for maintaining a sense of calm and order at all times.
You are on speed dial for many, many situations
With great self-management and multi-tasking capabilities PAs are often left to their own devices, trusted to support their teams in ways only they know how. However, when a great PA comes into their own is when there's a risk of disaster striking or when lastminute.com sets in. From ensuring clients get the right coffee, to arranging legal documents on last minute deals, to sourcing last minute flights, to making PR statements, to unearthing the most random prop for an event, to providing jokes after a terrible meeting, a great PA is effectively an MD's right arm and confidante. Using your strong listening skills and unyielding sense of humour, be there with a smile and a solution and you will be indispensible.
You are 'the face' of the company
Often a PA is the first person a potential client will speak to. Often you will be in a position to meet with some of the most influential people the business deals with. A good PA takes this role seriously and is professional in their approach. A great PA builds strong relationships with those they come into contact with and networks on behalf of the business, making sure the impression that is left is not merely satisfactory, but exemplary. A natural communicator with strong interpersonal skills, very much a people's person, a great PA is also a marketer.
There are many more qualities I could flag if we were to dissect the working of a great PA from A-Z ,but those above are some of the things that I believe help make the best stand out from the rest.
It's a fantastic role and something that can take you far. Excel, enjoy, and evolve. It's there to do.