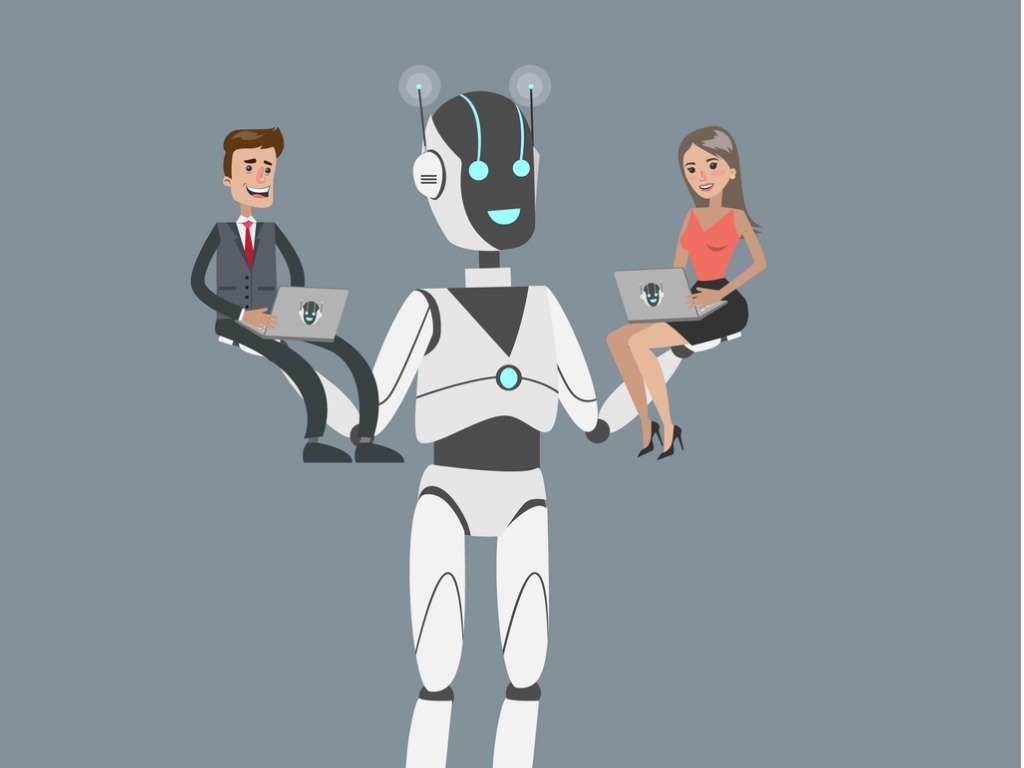 Despite the headlines, human employees are more valuable than ever explains Stephanie Naznitsky
Everyone knows by now that robots in the workplace are not the stuff of sci-fi but very much a reality. It started with factory assembly lines, and now automation is taking over many other processes. What's more, machines are getting smarter all the time. To get a picture of what artificial intelligence (AI) can do, just consider how smart Alexa has become. And that's just a tiny snapshot of the automated future.
Despite scary headlines, the rise of AI will make human employees more valuable. By relegating repetitive and mundane tasks to machines, administrative professionals will have more time to focus on strategy, planning, problem solving and other higher-level work.
The Jobs and AI Anxiety report from Robert Half, parent company of OfficeTeam, is all about the age of chatbots, virtual reality, cloud computing and other disruptive technologies — and what people can do to meet the upcoming challenges. This is the take-home message: Don't be anxious, but don't be complacent, either.
To remain relevant in your profession, you may need to go beyond what you're currently doing.
Here are six ways to get ready for the future workplace.
1. Get smart about new technologies.
Take a proactive approach and educate yourself on all the latest digital tools available in the marketplace, such as software that schedules meetings, handles expense reimbursements and onboards new hires. Stay on top of the revolution to harness its power.
2. Drive the change.
Administrative professionals are ideally positioned to serve as change agents on the front lines of emerging digital tools. After all, they have long acted as the liaison between executives and the latest technologies, from typewriters and Dictaphones to today's numerous productivity apps. After doing your research, advocate for the purchase of, or subscription to, new systems.
3. Collaborate with IT.
For best results when researching, incorporating and using the latest digital tools, team up with the tech department. You could ask one of your organization's information technology specialists to go out for coffee and then pick their brains. Compare notes about the pros and cons of using a chatbot to triage customer queries, or the feasibility of adding natural language processing (NLP) in your workflow to streamline voice transcriptions. Also ask for advice on what other technologies to watch for.
4. Step up networking.
Your peers, including ones in other companies, are excellent sources of tech knowledge. Make it a point to attend conferences, seminars, classes and other in-person events where you can share information and tips. Not everyone is a natural networker, but you can learn much about emerging technologies by talking to others in the administrative field.
5. Upgrade your soft skills.
Working together more often while machines handle the routine tasks will require better interpersonal abilities. Our company's research shows generally half of employers in the United States and Canada — 51 percent and 50 percent, respectively — expect to see the introduction of new technologies in the workplace drive demand for soft skills.
Humans can't compete with AI in terms of speed or tirelessness, but we have many abilities that chatbots and virtual assistants do not. These include empathy, flexibility, leadership, nuanced communication, creative problem solving and a personal touch that clients crave. Focusing on both new technology and essential soft skills will help you future-proof your administrative job.
6. Get training.
To get the most out of transformative technologies, you most likely need more than just hands-on experience. Look online for courses on topics ranging from Microsoft 365 administration and Google Drive tips to WebEx best practices and AI-driven HR information systems. For a long career, put — and keep — continuing education on the front burner.
New technologies are redefining job roles, and administrative professionals must adapt or risk getting left behind. But rather than worrying about the future of work, see automation and AI as opportunities — to spend less time on uninteresting tasks, to provide your executive with even better and more strategic support, and to find more fulfillment in your career.