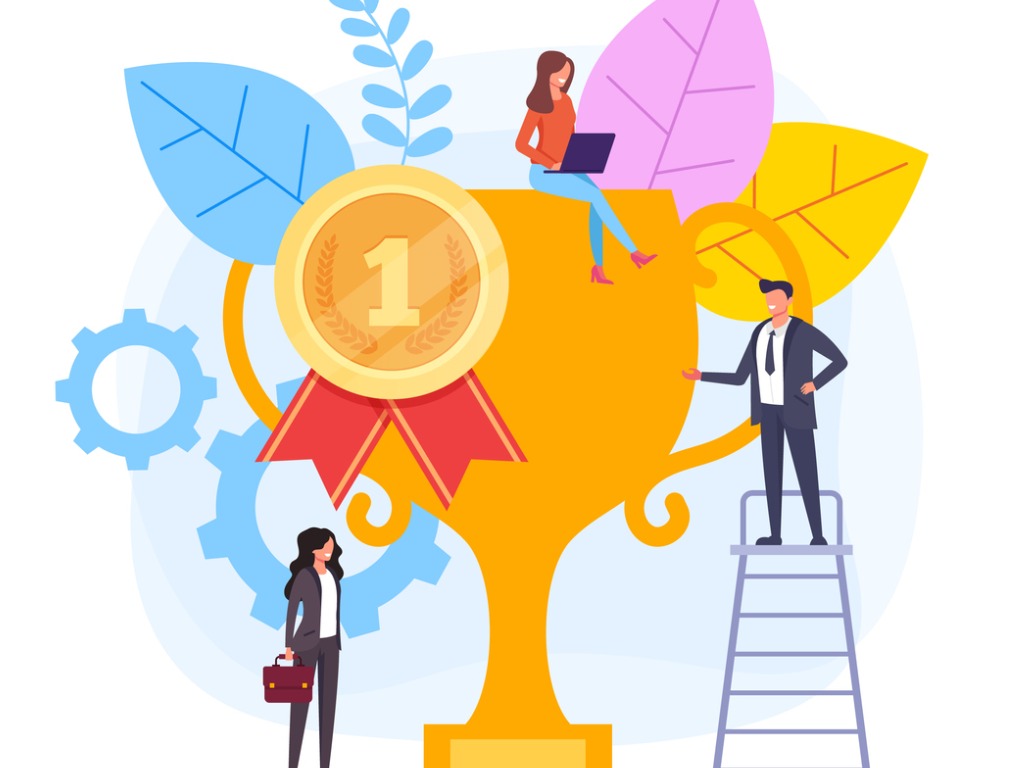 Rewarding staff can support their mental wellbeing explains Craig Bulow
How do you reward employees you supervise or colleagues you work closely with? Do you have the opportunity to influence the senior team to be more creative in the way they appreciate and reward members of their immediate team or the overall reward policy in the organisation?
Here are some proven strategies for giving rewards and boosting wellbeing that you may be able to use directly and suggest to others:
1. Thank You Note
Saying thanks for something specific may be the ultimate reward. If you do it selectively yet authentically, not on an email, a thank you note may be pinned above your employee's desk for years. They won't forget it and will tell others, creating a rewarding and appreciative working culture that pushes others to receive a personal note.
2. A Big Trophy
Fun, laughter and recognition. Get a big trophy and give it to the employee you are recognizing for the month. At the end of the month, they must return the trophy – but they need to add one thing to it. (You may be surprised by how many things can stick to a trophy.) Next month give it to the next winner. At the end of the year, you'll have a trophy with 52 things stuck to it. It looks hysterical and has lots of memories. Start a new trophy every year. (The previous year's can go in your reception area).
3. Flexible Hours and Flexible Working
Let your team work when and where they want. The flexibility can be worth a lot more than cash. Maybe they won't need day care services for their child, for example, if they can make their own schedule. Perhaps reducing the commute into the office can pay for better productivity i.e. time not spent travelling and less stress.
4. Corporate Away Days
A corporate away day for individuals across the workplace, from different departments, instils trust, improves connections and communication, and brings individuals together. Mixing different departments is great, or you can reward a specific team if you prefer.
If the away day is exciting, engaging, inspiring and fun the collective experience and memories created will create a new buzz in the office which will spread. Videos and pictures from the day, shown in the office, create great discussions other than 'work in progress'.
5. Time Off
Extra days off at Christmas or New Year to enable them to extend their holidays. As the employer is probably taking a bit of time off, it's nice to let some employees have the same luxury. You could also give them their birthday off or a "duvet day" – these are effective ways to reward your best employees. The gift of time is a welcome gesture to most people.
6. Founder's Wall
Instead of a wall of fame for employee photos, create a wall that not only recognises employees with a photo, but with a short description and timeline of how they have contributed to where the company is today. Make sure you can add to their accomplishments as they keep succeeding.
7. Money
Money is the number one satisfier, but appreciation is the number one motivator.
A financial bonus might be given to reward hard work, or for completing a project on time, within budget, and to a high standard, or it may be for a sustained period of great work etc. Whatever the reason, cash bonuses offer a quick and easy way to show appreciation and reward your staff.
Giving bonuses is one of the simplest rewards to manage as it is easily monitored and given to multiple employees in privacy. There is a downside: the reward is usually short lived. Once it's expected/received, in the mind of the employee it is as if it's already spent, so it loses the reward value.
Conclusion
Rewarding members of a team is a great way to show appreciation for all their hard work. Knowing that we are appreciated means that we feel better, and our mental health is generally improved. That is good for us as individuals, for the team we're part of and for businesses overall.