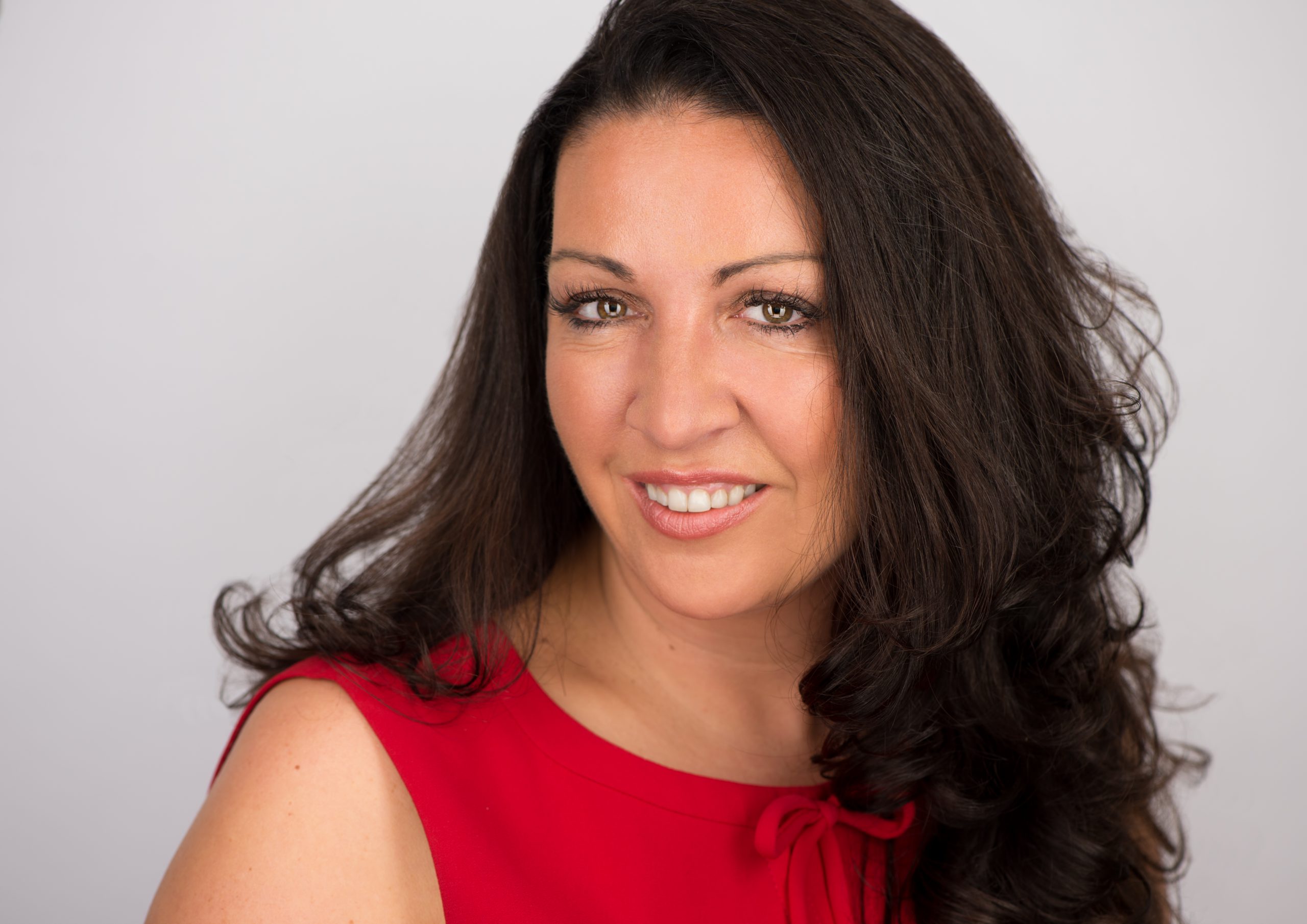 Vanessa Vallely is the author of Heels of Steel and the founder of WeAreTheCity and the Rising Star awards
Can we start with a little background information? Where are you from and what is your current role?
I am the Managing Director and co-founder of the working women's website, WeAreTheCity.  I am also a global public speaker and I sit on a number of advisory panels and boards such as CRUK, Women of Influence, Government Digital Advisory board and on the women's council of techUK. Previous to my WeAreTheCity career, I worked for nine different banks and asset managers holding roles mostly in technology. Previous roles include COO of Tech Transformation and Global Head of Business Management.
What is your background?
I grew up in Hackney, East London, England, which at the time was a fairly challenged area both socially and economically. I was raised in the epicentre of many different cultures. I am extremely grateful that I got to live in an environment that was so diverse. Everyone got on and appreciated that although we were all from different backgrounds, those differences were to be celebrated and above all respected. Growing up in Hackney made me the person I am and provided me with countless life lessons from a very young age. I am excessively proud of my roots and often go back to my neighbourhood – although it has changed massively!
I left school at 16 with an ambition to land myself a job in the big city; the main reason being is that two incomes in my household would be better than one and enable us to move, building a better life for my mum and me. I managed to get my first job in a bank, which I subsequently lost after six months! At the time, I thought the world was over. My early career taught me a lot of lessons from a very early age, which on reflection was an invaluable education for the more senior roles I would eventually go on to take.
What followed was over 25 different job positions across nine financial organisations. Each job, I punched above my weight; persuaded people to give me opportunities; studied in the evenings and took on overtime. It eventually started to pay off.
There were peaks and troughs though and I didn't always get it right. However I now know that it is OK to make mistakes and sometimes it is all part of the process and the best way to learn.
In my early twenties, I would describe myself as relentlessly ambitious – I had big dreams, but I knew I would have to work hard to achieve them. At 22, I set up my own business. On reflection, if I had more business acumen it could have been quite successful but I lacked experience. Setting up a business is relatively easy if you have a good idea and a niche, but growing it is another!  By my mid-twenties I was back in corporate roles, travelling quite extensively as an IT trainer.
It was here I met my partner, who I eventually married. I took a step back in my career after marriage as I decided to start a family. Once my children were heading in to school and nursery, all those ambitions came flooding back and I picked back up my career at pace.
Tell us a bit about your book Heels of Steel and the WeAreTheCity website
I wrote Heels of Steel in 2013 as I wanted to document my career journey and share my tips with future generations of women. I wrote it in approximately nine weeks as it was the only gap I had that year. I am an avid planner and spin a lot of plates, therefore things have to be scheduled or they won't get done.
Heels of Steel tells my story of being a 16-year-old girl who heads out of East London for a big city career. It covers all the ups and downs of that journey – a bit like an autobiography – however at the back of the book there are thirteen chapters of tips. These tips cover things such as networking, personal brand, social media, managing upwards and are very much a reflection of "if only I knew then what I know now"!
WeAreTheCity started in 2008 as a hobby that was run off the side of my desk. I was frustrated as there was lots of different activities going on for women who wanted to upskill but they were spread all over the internet. I wanted to create a website that provided resources and inspiration for women who were looking to progress. It was actually my husband that pushed me to make WeAreTheCity a reality, as opposed to a dream, as he bought me the website domain and built the website.
We both ran WeAreTheCity alongside our day jobs for six years before I finally plucked up the courage to leave the corporate world and run WeAreTheCity full time. When I left, we had a community of around 24,000 women and two corporate clients. It has taken both Stewart and I and an amazing team just over three years to grow the business to where it is now.
WeAreTheCity is now the one-stop-shop of information and resources for professional women, that I dreamed it would one day be. We publish news that interests women and resources such as networks and events where women can learn new skills. We also promote the activities of other organisations who are running initiatives, programmes and events aiding female progression and development. We have 72,000 members, we receive in excess of eight million hits per month and rank in the top 6,000 websites in the UK.
Aside from the website, we run over 15 learning events a year, two conferences for future leaders and technologists as well as look after over 100 corporate clients, helping them to attract, retain and develop their female talent. WeAreTheCity runs our annual Rising Star awards, we have a job board for clients looking to attract female applicants, a Careers Club for those women who want to really accelerate their career and a technology arm called WeAreTechWomen that focuses on women in STEM. We also have a sister site in India where we provide news and events, as well as running our annual recognition programme, Rising Stars.
What are the main changes you have seen since setting up WeAreTheCity?
From a gender perspective, I feel the dial has shifted, but there is so much more work to do.  If you look at the past five years in the UK, we have had the Lord Davies report which sparked a whole hive of activity around the percentage of women on boards. There is now the Hampton-Alexander report, which is starting to look at the pipeline of senior women across the FTSE 250. We have the Women's Equality Party who are doing an excellent job of highlighting the myriad of issues that women face in terms of equality. Most recently we have the pay gap regulations that come in force in April, which I do believe is a game changer in terms of making companies transparent about pay. There are so many other smaller initiatives that we get to see at WeAreTheCity, both through external organisations and from our clients, which are contributing to a more equal and fairer world for women. As I said, there is a long way to go and I don't believe I will see true equality for women in my lifetime, however that doesn't stop me or WeAreTheCity trying to contribute towards that end goal.
Nominations for the Rising Star Awards close at the end of March. Tell us about the Awards and the reason for setting them up.
The awards were set up as I felt not enough was being done to show case the achievements of women at a more junior to middle management level. We set the awards up at the end of 2015 with a view of highlighting the achievements of 500 women across a multitude of industries by 2018. By the end of this year, we will be 350 towards that target. The Rising Star awards is an amazing process that has been supported by over 30 large organisations.  This year, we are seeking nominations from all sorts of industries, EA and PA being one of them. It is very important to me that the EA and PA industry is seen as a profession in its own right. It is well deserved to sit alongside the other professions such as Banking, Consultancy and Technology.
What inspires and motivates you?
The community at WeAreTheCity inspire me. When I see our traffic reports each month I don't see stats, I see millions of women wanting to better their careers or lives in some way.  If we can help those women, either by the services we provide or by signposting them off to other organisations, then that in itself if motivating enough.
I am also inspired by a number of women in what I call my personal boardroom. These are a mix of senior women and friends who I go to for advice, to road test ideas and for those moments of self doubt! Just because you've had a senior career or run businesses, doesn't mean you don't still get those moments – we are human after all!  On a final note, and I know it's an obvious one, but my two children inspire me. I hope that in their lifetimes as working women they won't have to face some of the challenges my generation and the women before me have faced. It keeps me motivated, as I hope in some way we may help to create a better world where they can thrive.
What advice would you give someone just starting out as an Assistant?
I would advise you to do your job with an extra 20% added on top. Think about what we call "value add", e.g. this is my job, but what if I also did this to make X person's life easier, or that process better? I would also advise you to push for opportunities to learn from others. If you want to progress, ask! If you don't ask, you don't get and what's the worst that can happen, they say no, but at least they know you are keen! The tip here is to keep asking, don't let it go!
I was a big people watcher in my days of being an assistant. I would watch my bosses and role-play situations in my head, how would I have dealt with that? It is a great way to learn about the leader you may go on to be.
I would also advise you to build your network at every single opportunity. Make connections, connect with them on LinkedIn, always offer to help – especially when it comes to jobs that no-one else wants to do. There is a lot of merit in the experience you will gain through doing what I call the stinky work! This also gives you great stories you can tell about how you managed to turn a situation around.
My other comment would be there is really nothing you cannot achieve if you put your mind to it.  Being an assistant is a fantastic role and you will gain so many transferable skills should you eventually want to move in to another career path. My grounding in this area prepared me for jobs such as a co-ordinator for a Project Management Office, eventual PMO Analyst, PMO Manager, Project Manager and eventually on to Business Management where I still used my grounding as an assistant to make my COO as effective as they could be.
So, what's next for Vanessa Vallely? Where do you want to be in five years' time?
Part of my brain says lying on a beach with a large mojito or in a little thatched cottage surrounded by lots of French bulldogs. However I know I may have to wait ten years or more for that! I would like to think that during that time WeAreTheCity will still be contributing towards a better world for women in some guise. I have numerous ideas of other things we could potentially do to help working women both in the UK and abroad, it is just a case of finding the time to kick off those projects!
For me personally, I would like to write another book, picking up where Heels of Steel left off. I now have quite a portfolio career that is made up of lots of different activities, mostly gender or tech-based and I would like to continue on that path. I also work in a number of schools, and feel very inspired when working with young adults, so I very much see that playing out in my future. Who knows, maybe there will be a WeAreTheCity for school leavers at some point!