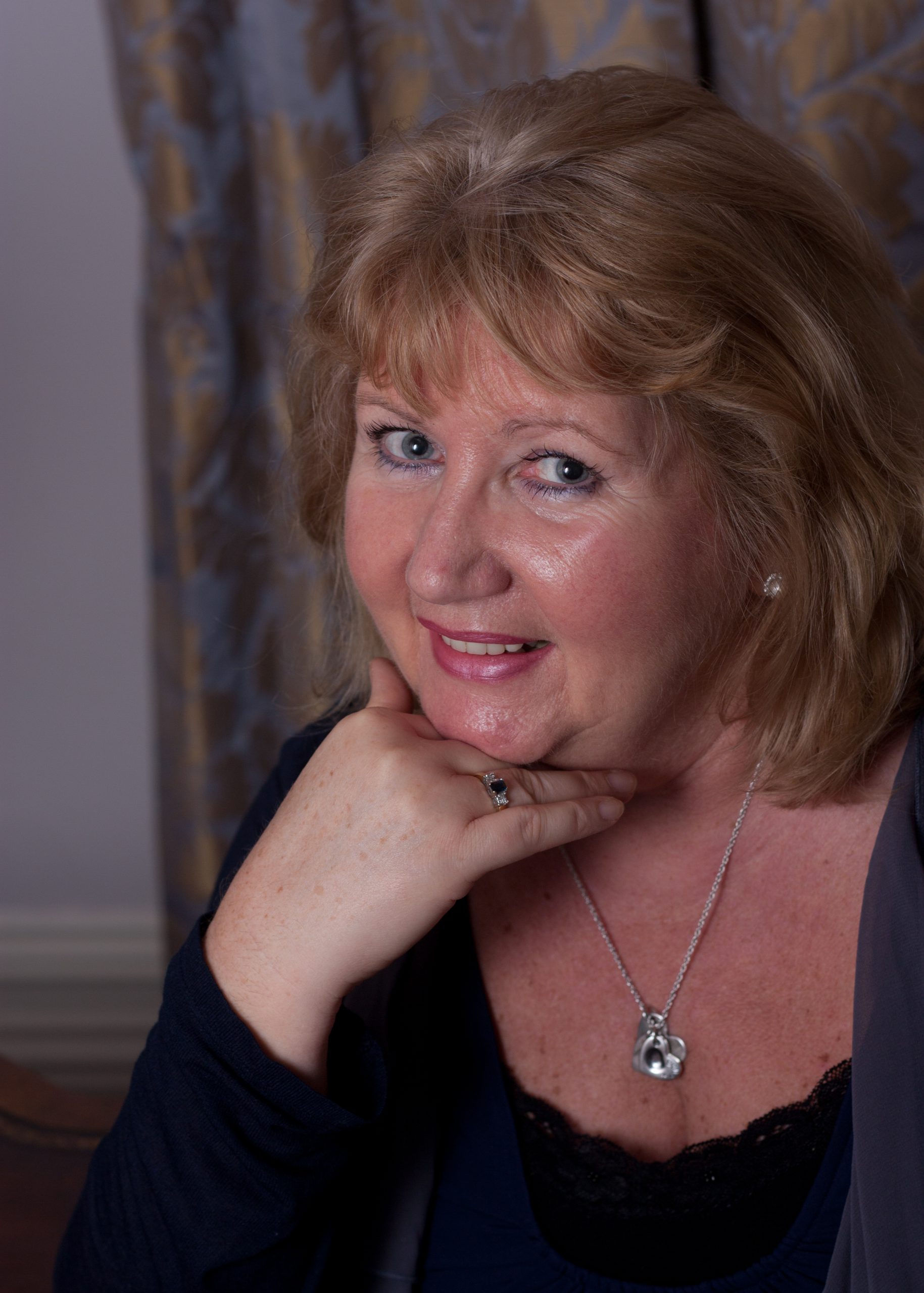 Sue France is an internationally renowned motivational speaker, coach and trainer, and the author of the successful best-selling worldwide book, The Definitive Personal Assistant & Secretarial Handbook.
Sue is a certified Neuro Linguistic Programming Practitioner and is a Qualified Fellow of the Chartered Institute of Personnel and Development L&D Practitioner, and an associate trainer for Reed Learning UK. She is also a certified TetraMap® Facilitator. She is the UK Chairman for European Management Assistants (EUMA www.euma.org) a voluntary secretarial networking organisation operating in 26 European countries.
Sue set up her own training business for Assistants in November 2009 and has conducted PA workshops and spoken at PA conferences in Saudi Arabia, Abu Dhabi, Dubai, Qatar, Bahrain, Oman, Johannesburg, Kenya, Zimbabwe, Australia, Shanghai, Kuala Lumpur, Singapore, France, Germany, Cyprus, Ireland and the UK.
Sue has been involved in raising funds for children's charities by being sponsored to walk in such places as walking down into and out of the Grand Canyon, and camping on an Indian Reservation at the bottom of the Canyon, the four-day Inca Trail in Peru, arriving at Maccu Piccu, the Mont Blanc trail in the Alps, Mount Etna, and the wild wall of the Great Wall of China.
Sue has two children, Samantha and Sara and is now the proud grandmother of 2-year-old Isabella.
Can we start with a little background information? Where are you from?
I was born and bred in Manchester, in the UK, and still live five miles south of Manchester City Centre. Wherever I travel around the world, they have always heard of Manchester, and I nearly always get asked the same question – yes you guessed it: 'Which team do you support?' My answer is: if United are playing anyone but City, I support United, and if City are playing anyone but United, I support City. If United are playing City – I support United.
What is your background? How and why did you become an administrative professional?
I passed my 11-plus and went to a high school for girls. My parents never encouraged me to go to University, and simply used to say: 'Do your best at whatever you do, and that is good enough for us, and it will be good enough to get you through life successfully.' The sixth-form college attached to my school was the obvious next step after gaining seven O levels. It ran a two-year secretarial diploma course, which I chose to do, and successfully passed, along with an A level in British Government and Politics.
I started work as a shorthand typist eight weeks before I turned 18 years old. On my 18th birthday, I was called into the office along with several other people, and they made many redundancies, including myself (they intentionally took me on as a temp as they knew that they would be closing the offices down!). However, they liked the way I worked, as I had always given my best. So, they re-considered and offered me a transfer to Head Office in Manchester, where I stayed for five years until I had my first baby – Sara.
You are currently one of the most successful trainers of administrative professionals in the world. How did this come about?
I worked for one of the top global accountancy firms, Arthur Andersen, for 20 years, and I gained immense learning and experience by working my way up from being a Word Processing Operator Supervisor to a Senior Executive Assistant, Team Supervisor and then Personal Assistant to the Head of a Global Accounting firm. I was also the Events Manager for clients and organised team building weekends for the employees, as well as alumni events.
Whilst at Andersens, in 1995, I attended University two nights a week for three years as a mature student to be awarded a Post Graduate Diploma in Human Resource Management. From this I became a member of the Chartered Institute of Personnel & Development, of which I am now a Fellow member. With my new qualification I was promoted to Learning and Development Manager, responsible for 600 Secretaries in the UK, as well as Training Manager for the technology training for all staff in the UK. I worked mainly out of London, travelling to Manchester every week, as well other cities in the UK. I continued developing myself and learning, and gave the best I could give.
In 2002, Andersens collapsed worldwide due to the Enron episode in America, and 85,000 people lost their jobs or were transferred to other accountancy firms. In the UK, they mainly transferred to Deloitte's, and I knew that they would look at me on paper as someone who travelled by plane down to London every Monday morning, stayed in a London hotel for 3 or 4 nights a week and flew back to Manchester every Wednesday or Thursday. I had the choice of taking a great redundancy package, and decided this was the best path for me, so was made redundant for a second time.
Later in 2002, an ex-Andersen partner, Bill Docherty MBE, for whom I had been an Executive Assistant for three years from 1987 whilst at Andersens, had remained in contact and asked me to work with him in his training and development company, which I eagerly said yes to. He was a motivational speaker and a Master Practitioner in Neuro Linguistic Programming, and I learned a lot from him. I worked as his PA, Office Manager and Events Manager, and we also presented together at international PA conferences as boss and PA. I also had responsibility for coaching Assistants for our clients. As a result of Bill's nominations, I won the prestigious The UK Times Crème DHL PA of the Year award in 2006, and also was a finalist in the European Smart PA of the Year 2007. Since then I have been the judge of the Times Crème Hays PA of the Year 2007, and several other PA of the year awards.
Following on from winning the awards, I wrote a book based on my 30 plus years of experiences working in the secretarial field, plus the knowledge from my professional qualifications and continual learning and self development. The book is now a best-seller, and I have revised each chapter and added two new chapters for the second edition which will be launched on 3 August 2012.
I have also just completed writing my second book The Definitive Executive Assistant & Managerial handbook, which is suitable for assistants at all levels, especially those who supervise others or aspire to.
I was being asked more and more frequently to speak at PA conferences around the world, and in November 2009, Bill kindly offered me redundancy so that I could develop my own secretarial and training company. I believe in grasping the opportunities that come your way as this life is not a dress rehearsal, and you don't want to be on your deathbed saying 'I wish I had!'
You seem to be in a different country every week at the moment. What are the highs and lows of travelling like this?
I absolutely love travelling and meeting new people – it excites and motivates me. I am seeing places and meeting people I would never otherwise see or meet. I love to learn about different cultures and learn how people live in different countries. Saudi Arabia was very interesting to me, and I now have my own Abaya for when I visit there, as I believe it is important to respect different traditions and cultures in other people's countries.
I even enjoy all the plane journeys, whether it is to Europe, the Middle East, Asia or Australia. I use it as time for me, I can simply relax, watch films, read books, write articles, or more recently, spend time writing my second book. I always remember to do my exercises too as it's important for health, and of course I sleep too.
The only low I can think of (but it's not really a low, it's just that the alternative is better) is that I always travel in economy class, and of course I would much prefer to travel business or first class . I have been upgraded twice, and that was amazing.
You are also very active as Chairman of EUMA UK. What does this position entail and how did you come to be so involved with EUMA?
I joined European Management Assistants (EUMA) in 1998 whilst I was still at Andersens, and I have always found it a great place to attend excellent affordable training and make really good friends. EUMA is almost entirely made up of Assistants who all have their own jobs and organise EUMA events on a voluntary basis and in their own time. EUMA been going since 1974, and It is a fabulous support group, as well as somewhere to practice skills that I don't have chance to practice within work, such as chairing meetings and organizing events.
My role is to lead, grow and guide the UK membership. As one of the longest serving members in the UK, I understand the statutes and how EUMA works. We are in 26 different countries, and part of my role is to attend the twice yearly European Chairman's meetings, where I will meet the Chairman, plus around 200 PAs from each of the other countries to discuss taking EUMA forward. It is amazing to be with so many like minded people and from so many different countries, and also it allows me to visit places I may not visit if I was not a member of EUMA. This year I was in Athens in April, and in September I will be in Iceland. In 2013, the UK will be organizing the European AGM and Conference in London, so all the European Assistants will be visiting London. On a national and regional basis, we put training events on either at the weekend or in the evenings after work, and I never cease to be amazed about the talented people we have training us at these meetings.
What inspires and motivates you?
I am inspired by the fact that if you do your best you will be successful. I am motivated by continually learning and expanding my talent and expertise. For example, last year I became certified as a Neuro Linguistic Programming Practitioner, and this year I have been certified as a TetraMap® Facilitator, which is a profiling instrument to help people understand themselves and other people, and to be better able to work in effective teams.
What has been the highlight of your career so far and why?
The highlight of my career has got to be winning The Times Crème/DHL PA of the Year award in 2006, which lead to me presenting around the world and having my book published, seeing it on the shelves of the well known book stores and internet sites.
What are the main challenges facing the profession at the moment?
The main challenge facing the profession at the moment is facing all professions, and that is the recession. The fact that managers do a lot of their own typing and administration is not a challenge to the profession – it is rather an opportunity allowing Assistants to take on more interesting project work.
What advice would you give someone just starting in the role?
For someone just starting in this role, my advice would be to keep your eyes and ears open, be receptive to learning as much as you possibly can, read books and the internet, join networks of like-minded people and continually enhance your expertise and knowledge. Be like a sponge and learn from the experts, and remember to do the best you can.
So what's next for Sue France? Where do you want to be in 5 years' time?
In the next 5 years, I want to continue creating different and interesting workshops and to increase the countries that I work in. I would love to be training regularly in the US and Canada. To this end, I will continue to learn and expand my knowledge and be the best I can be."