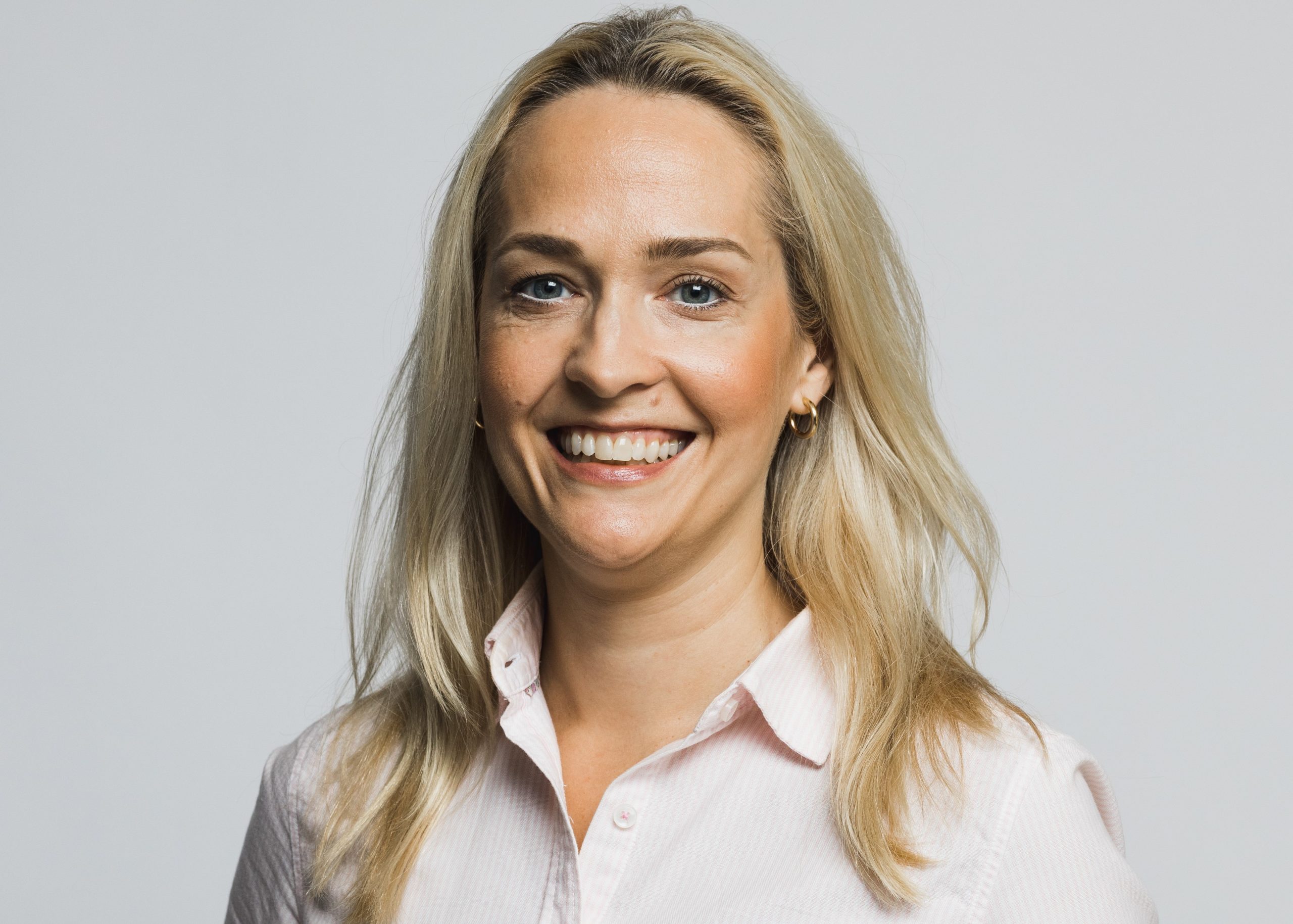 Sofie Koark is the Executive Vice Chairman for IMA (International Management Assistants) and the EA to the CEO/Founder at Budbee
Can we start with a little background information? Where are you from and what do you do?
I live in Stockholm, Sweden, and I have 15 years' experience as an Executive Assistant to founders/CEOs at international companies within different industries – time flies! Today I work as Executive Assistant at Budbee, a technology company that operates a last-mile logistics services for e-commerce that we call Logtech. Budbee has developed a cutting-edge technological platform (using AI and Machine Learning) to optimize deliveries of parcels to your door, or to a parcel locker, in a very precise and transparent way. Our aim is to have 100% fossil-free transports by the end of 2022, and we are well on track to reach that. Most of our deliveries already run on biofuels, electricity and manpower. We are a fast-growing company and currently operate in Sweden, Finland, Denmark, the Netherlands and Belgium.
How did you become an Assistant?
I have a master's in art history and a bachelor's in museum studies/cultural heritage and during my studies I worked part-time. One thing led to another, from working in a store to being a shop manager to being the Executive Assistant to the CEO at that retail company group. That is how I discovered that this is an interesting and fun job, and I am still having fun! So, I am basically doing something completely different than what I studied for. That is what happens when you say yes to opportunities that come your way. I have turned it into a career, teaming up with entrepreneurs, helping them to be more productive. I see it as a long-term partnership with the entrepreneur I am supporting where we work as a team. We have different tasks, but the same goals. Great Executive–Assistant relationships are strategic business partnerships. For me, it is important to work for companies that have a great company culture and good values, that really care about people and the environment.
How has the COVID-19 pandemic changed your role?
I don't think the pandemic has changed the role in its core. The purpose of the role is the same. I am here to provide proactive management support, supporting my manager and team to perform more effectively. It means enabling them to spend more time and focus on the activities that bring the most business value, and by that increasing the possibility of reaching long-term goals. You need to always update your skills and how you work to adapt to changes. How to work remotely, more digital and hybrid is of course something that is now in focus for us all whilst making sure that you provide a lot of value.
I started in this role in 2020 in the middle of the pandemic, and I feel like I have travelled the world since then, even though I have not left Sweden. IMA was founded in 1974 and we have 1,400 members in 30 countries, India being our latest addition. There are five of us on the global Executive Committee, managing the organization. In many countries we have national boards running their country operations. We are the leading international network for management support professionals and provide interesting possibilities to take on leadership roles and add to your professional growth and experience. Our mission is to connect and engage peers within and across borders and empower our members to excel through our training and sharing of best practice.
You learn so much in this role. It is an intensive training course in management, communication, event organizing, and board work. We recently launched our new strategy together with our national groups. As Executive Vice Chairman, I am responsible for the training and education program of the Association on an international level as well as encouraging our geographical expansion, supporting Assistants starting up IMA in new countries. We have two international events each year, now going hybrid from 2022, and in 2023 we will have our first conference outside of Europe in Cape Town, South Africa – a milestone for IMA!
How do you balance your role as an Assistant and your role as Vice Chairman with your non-work life?
It is a lot of work with my IMA role on top of my work as an EA, but I also gain energy from it, and it is teamwork. It is only for a certain time and then you hand over the IMA role to someone else, so you want to make the most of it while you can. I have always had supportive managers that see the value of my professional growth and give me freedom and flexibility. Most of the IMA work is in the evenings and on weekends, but I make sure to rest and work out as well. I have had a personal trainer for years, and I do yoga.
Why do you think the role of the Assistant is a valuable one?
We are a resource for our managers to focus on what brings the most business value to the company. It is easy to calculate the return of investment of the role, your worth. It is in the time you save each week for the manager to be more productive. If you count how much your executive is worth by the hour, you can easily understand why it is not smart for the company to have them spend their time on (e.g.) emails and bookings. I am very conscious of whose time I am saving. We also provide better quality in the tasks we take over. We make our managers not only more efficient but more effective, driving the daily management matters forward. Arranging business meetings, making sure things get signed, co-workers get input in time, etc., is all about making the business move forward. Assistants are strategic assets, and managers that realize that get the highest possible return. The calendar is a primary tool for driving CEO effectiveness, and it must reflect the organization's priorities.
The EA role is a great opportunity to learn and grow. You get a helicopter view of the company as well as the behind-the-scenes where decisions are made. During my 15 years as an EA as a part of management teams, we have experienced highs and lows, dealt with financial crises, a pandemic, new countries and companies, mergers and acquisitions, and so much more. Your tasks follow what the management team is focusing on during different times.
What advice would you give someone starting out as an Assistant?
I advise you to join a network of experienced Assistants. They will open a world of best practices, resources and connections that will help you succeed in your role. Having the right mindset from the start will help you shape the role and take it to where you want to be, building on your strengths. Make sure you have a good mix of both social and digital skills. It is a service role, and you need to be good with humans, creating good relationships around you, but also interested in learning new digital ways of doing the job, cooperating with non-humans, AI.
So, what's next for Sofie Koark? Where do you want to be in five years' time?
I hope I am still at Budbee, focusing on growing the company and creating a great place to work. We will have an excellent successor as Vice Chairman for IMA, and I might be engaged in something else on a voluntary basis, maybe cultural heritage. It is such a hot topic, since it deals with history, politics, ethics, diversity and sustainability. I will go with the flow; it usually takes me to interesting places.