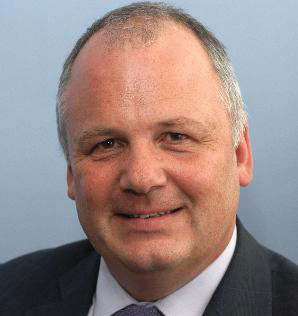 Richard Arnott is the owner of BMTG (UK) Ltd, and the lead author and main presenter of the Advanced Certificate for the Executive Assistant (ACEA).
Richard details his journey from corporate executive to EA trainer and the reasons for setting up the ACEA training programme.
Can we start with a little background information? Where are you from and what is your current role?
I was born in Lanark, Scotland – a quiet market town 24 miles south of Glasgow with a population of roughly 12,000 people at the time. My very early years were however spent in Motherwell, a busy industrial town, where my father worked as a metallurgist for British Steel. At age 7 we returned to Lanark when my father built our family home where I lived happily until I got my first job.
I am currently the owner of BMTG (UK) Ltd which provides a range of business training courses, both certified and non-certified, covering everything from project management, procurement and supply chain to operational management, leadership and other soft skills.
Our flagship course is the Advanced Certificate for the Executive Assistant (ACEA™).
I am also Director for Scotland of "The Gift Concierge" which is a Dubai based luxury, bespoke, gifting service for the most thought out, personalised gifts and experiences. My main role is to source Scottish based exclusive gifts and experiences for our VVIP personal and corporate clients.
What is your background?
I attended Lanark Grammar School and graduated in 1980 from the University of Stirling with a degree in Economics and Management Science.
I am the middle of 3 brothers (or middle child syndrome as my mother calls it!). My childhood memories are mostly about playing outside, exploring the countryside and getting up to the usual children's mischief. During weekends and holidays we were always encouraged to play outside – there was no such thing as day time TV, only 4 TV channels and no computers.
In my early teens I enjoyed swimming, rugby and orienteering however following an ankle break at aged 15 I found it more and more difficult to continue to the level I wanted to – which was extremely frustrating. In later years I took up volleyball, 5-a-side football and, not very successfully, golf.
Before joining General Accident Fire and Life Assurance Corp Ltd as a graduate trainee in 1980 I had done many part-time jobs including paperboy, refuse collector, road sweeper, wine waiter, barman and general labourer. The worst job was sitting in front of a conveyer belt cutting the ends off cabbages.
My father's philosophy was to expose me to all types of roles and hard work to encourage me to do my best. It certainly worked as I resolved that I would never want to do many of these jobs as a career. I take my hat off to those that do.
I married my wife, Linda, in 1984 and we have spent 32 happy years together. She is my rock. However, I travelled a lot for work during this time and as my father-in-law said "The only reason you two have remained together is because you are never there". There might be some truth in that!
We have one son, Ross, who is now 28. He has a first class degree in computing science from the University of Dundee but is still living from the bank of Mum and Dad. He recently decided to take up motorcycling or as Linda said "Well you have given us 28 years of worry so why not a lifetime!"
My first full time job was as an Assistant Organisation and Methods Officer for General Accident Fire and Life Assurance Corp ltd (now part of Aviva). These days the role would probably be called Business Transformation or Internal Consultancy. I progressed through the career hierarchy at General Accident pretty quickly, becoming the second youngest, highest graded, employee (just beaten by my colleague Tony by 30 days).
In 1987 I joined Eagle Star Insurance (now part of Zurich), based in Cheltenham and supported their overseas operations primarily in project management and IT consultancy. The role took me travelling 60/70% of the time to the Carribbean, Portugal, Spain and France each for an average of roughly 2 years.
In 1994 I was asked to move to Hong Kong as Regional IT Project Manager for Eagle Star Asia and was promoted to Assistant Vice President IT in 1996. My remit covered Hong Kong, Taiwan and Singapore and again involved significant travel. The whole family moved to Hong Kong and latterly Singapore. We returned to UK in 1999 when I joined PricewaterhouseCoopers as a Management Consultant.
I spent nearly 4 years at PricewaterhouseCoopers until I was headhunted to take over as Managing Director of e-register Ltd, a jewellery insurance claims outsourcing operation that was struggling. My remit was to turn the business around with a view to either keeping it or selling it. The main board had decided that the business was no longer core and I was tasked with ensuring that there was value for an eventual sale. It was a total change of career and subject matter but highly fulfilling turning the business around and winning the first major clients.
Before the e-register Ltd business was eventually sold I was approached by Homeserve plc to join them as Business Integration Director. The timing was perfect and the board of e-register Ltd agreed to pre-release me.
I spent 4 years at Homeserve, focusing on improving and restructuring the business operations. After the restructure was finished I elected to take redundancy with a view to early retirement in the south of France
How did you become a trainer?
My ex-colleague Steve called me when he heard I was available and asked me to cover for some project management training courses in Singapore. I was as nervous as hell but decided to do it. I absolutely loved it – I wish I had made that choice years before. Linda, my wife, always said I would be a great teacher but I never believed her. From that point on Steve provided more and more opportunities for me, until we eventually decided to set up Business Management Training Group Ltd.
Our key focus is the delivery of certified 5 day business related training courses mostly in the public domain however we do in-house training upon request.
What are the main changes you have seen in the time you have been training Assistants?
When I was first approached to develop a course for Executive Personal Assistants almost 7 years ago I looked across the market and found hundreds of courses, some excellent and some looked pretty bog standard. None, however, seemed to be developing Executive Assistants to be what modern companies needed and all were what I call "peer-to-peer" courses; i.e. Assistants training Assistants.
There is nothing wrong with this of course, and over the years I have met some awesome peer-to-peer trainers. What I did notice however was a niche to develop an executive-led training course which would take Assistants along the journey from being traditional assistants to being business partners.
It is this evolution that I have seen happening since I became closer to the profession. I have seen Assistants who have or are studying for MBAs. I have met Assistants whose dreams are way beyond what would have traditionally been seen as the "normal" career path. I have seen a yearning for learning and a yearning to differentiate themselves.
The profession is truly on the path to becoming business partners to their executives. I like what I see with the new membership associations starting up, especially in the UK. We are beginning to work more closely with the various associations and networks globally to bring ACEA to their doorsteps.
What inspires and motivates you?
Educating people. I get a real buzz at the end of the week when I see the light going on in someone's eyes when they "get it".
I am a firm believer in equality and fairness not just in business but also in society. I have a strong interest in politics and firmly believe in a fair and just world.
The people who have inspired me throughout my life have ranged from close friends, family to international statesmen/women.
Top of the list is, of course, Nelson Mandela. Probably the greatest human being to have ever lived and I regret not ever meeting him. It is because of Nelson Mandela that we at BMTG decided to annually support one of the students selected for the Isipho Admin Bursary, the South African charity supported by Executive Secretary magazine.
What advice would you give someone just starting out as an Assistant?
Look to the stars and do not be boxed in by convention and what you think is expected of you. Keep studying and keep developing. Differentiate yourself.
Volunteer assistance in areas in which you know you can support your boss, but your boss may never have realised. Many bosses will probably never have thought of asking you as they too live in a world of convention.
Always challenge the status quo – just because something is done a certain way it does not mean that it is the right thing to do.
Be brave – make decisions without referral. It's better to ask for forgiveness than to ask for permission
Finally: learn to say NO!
Tell us about the ACEA course. What can Assistants expect to gain from attending the course?
ACEA is an intensive 5-day residential training programme. The programme has been designed to assist Executive Assistants to significantly improve their knowledge of the wider business issues that their bosses face on a day to day basis. ACEA includes elements of business strategy, project management, communication, leadership and finance as well as the softer skills required to operate at senior levels in any organisation. These are subjects that would normally be found in executive MBA courses. ACEA also includes team exercises which reinforce learning, and as well as a 50-question open book exercise with a pass mark of 75%. Success in the examination is not the only criteria for gaining ACEA though – delegates must contribute effectively to group discussions and during team exercises.
So what's next for Richard Arnott? Where do you want to be in five years time?
My ambition is to grow the BMTG business to the extent that it can basically run itself. I may then head of to the south of France but I do not think I will ever give up training, nor delivering my favourite programme, ACEA.