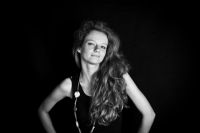 Olga Shumilova is an Administrative Director in Moscow
Can we start with a little background information? Where are you from?
I am from Moscow, Russia. I was born here 26 years ago.
What is your background?
I graduated from Russian State University for the Humanities in 2008. My specialization was Orientalist (I specialized in China). I was very interested in economics when I was at high school, that's why I took this specialization. China was and is the most fast growing economy in the world. It's a pity, but on the third course close to summer holidays I almost lost my desire to study. There are many reasons – I realized that I could hardly see myself working with the Chinese language, I had heard so many stories of corruption in China during my study. I wanted to work and earn money and didn't want to be a burden to my mother any more.
How and why did you become an administrative professional?
On my third course of education (there were five in total), I took a job during the summer holidays. I was interested in any experience with people, communication, team work. I got a job as a junior assistant in a big Russian audit and consulting corporation. And stayed there not for three months as planned but for 18 months. I liked the job I had and understood that I could become really successful in it. I was very lucky with my first three bosses – they were really very understanding and gave me time to carry on studying. Also, my teachers at university often turned a blind eye to my absence and being late. As a result, at the age of 21, I became head of the admin department and an EA to the CEO in an international recruitment company.
What are the main changes to the profession that you have seen in your career?
I realised that even a little girl age 21 can be a manager of a department. I met people who believed not in my CV, but in me. Also, about five years ago, just after the economic crisis I saw a very big change in PA and Secretarial jobs – companies stopped hiring only a beautiful face with a wide smile, but started to hire professionals. Also we started to believe in young people, students without any experience. We started to hire them and teach them to be part of the team. A very good choice for any type of business (small – medium – large). You put more effort at the beginning into your employee but in three to five months you get professional staff motivated and loyal to your company, and oriented to work for and grow in your company.
You have just organized the first conference in Russia specifically aimed at administrative professionals. How did you come to organise this?
When I came back to Russia after a business trip to UK, where we met Lucy Brazier, I looked through Executive Secretary Magazine and realized how many professional events are held all over the world. And none in Russia. We have an Admin Directors Forum (two Forums even). But they are more about housekeeping and not about people. We have a PA Forum. I have never been there but haven't heard anything positive about it. I heard about Secretary Forum, one of my friends went there. She said it was more of an advertising event where company sponsors told everyone about a new pen or a new travel agency. We never had an opportunity to share our experiences and to listen to international experts, to those who work in a very developed admin market (in UK, Europe, USA). I wanted to get people together and to make a special day for them ¬- a practical, useful, interesting day of networking. I think we did a great job. We gathered 25 Executive Secretaries, Office managers and Assistants on the first day and 25 PAs and EAs on the second day. All from very different companies, Russian, International, Banks, Media, Sales… We had two great days and got to know so many interesting people, we finally saw our colleagues from other companies and proved to them and ourselves that it is possible to create an interesting professional event. We also had six of the best speakers that gave their all over the two days.
What inspires and motivates you?
Always the result. I mean THE RESULT. It is not about putting a task into the folder "done". It is about doing the task as best as you can. And then doing the next task better than the previous one. I like a challenge. When anything seems to be impossible I always want to make it happen. And I am very motivated by my whole department. When I see their success and results I am ready to jump and dance. They are my best girls with such great potential.
What has been the highlight of your career so far and why?
Can I name two? Firstly, building a department at Innova (the company I work) with very specific and unusual functions for admin. It was a real success and challenge for me, and by now I am sure that we are one of the best and do much more than anybody could imagine an admin department could do. I have five girls with me at this moment and we are looking for the sixth. They are very different and only one of them had admin experience before. Now, I can say with pride, they are some of the best in admin. They can do the impossible, deal with millions of tasks and people in a very short time and they are always on time. They are young, active and I am sure they will be extremely successful in any area they choose to develop, whether it's admin or HR, marketing or finance. Secondly, our conference. We were the first to put on such a conference in Russia, We started to help people in our industry communicate and connect with each other.
What are the main challenges facing the profession at the moment in Russia?
The main challenge is to create the profession itself. We do not believe in our country that an assistant is a profession. We feel that it is the first step before being a manager or a specialist. The other problem is there is no education, courses or development in this profession. So, the challenge is to find somebody who can be a tutor or teacher.
What advice would you give someone just starting in the role?
Do not think about it as a simple job and do not always work in your job descriptions frames. The admin profession is a big chance to challenge yourself in almost every sphere of business (marketing, accounting, event management, sales, finance) and to always develop, You should be hungry for knowledge. Try to fulfill tasks that seem to be very hard. And never say it is impossible before doing anything. First try to do your best to complete the job. You may be very surprised to learn that many things are possible.
So what's next for Olga Shumilova? Where do you want to be in five years' time?
I want to change the thinking about this profession in Russia. Now, most people think that being an admin professional is a very simple start-up job that can be done by anybody. No special skills, no difficult tasks. Just a simple secretary picking up the phone and making coffee. I would like to launch a group on Facebook or LinkedIn for Russian admin professionals, open a business school where anybody can study to become an excellent PA, Secretary, Office Manager or Admin Director. At the moment there are a few business classes in Russia for our profession but none of them are really useful because they are taught not by existing PAs or Office Managers, but by Business Managers who have never worked as Admin staff. I want this school to be effective, practical and interesting.