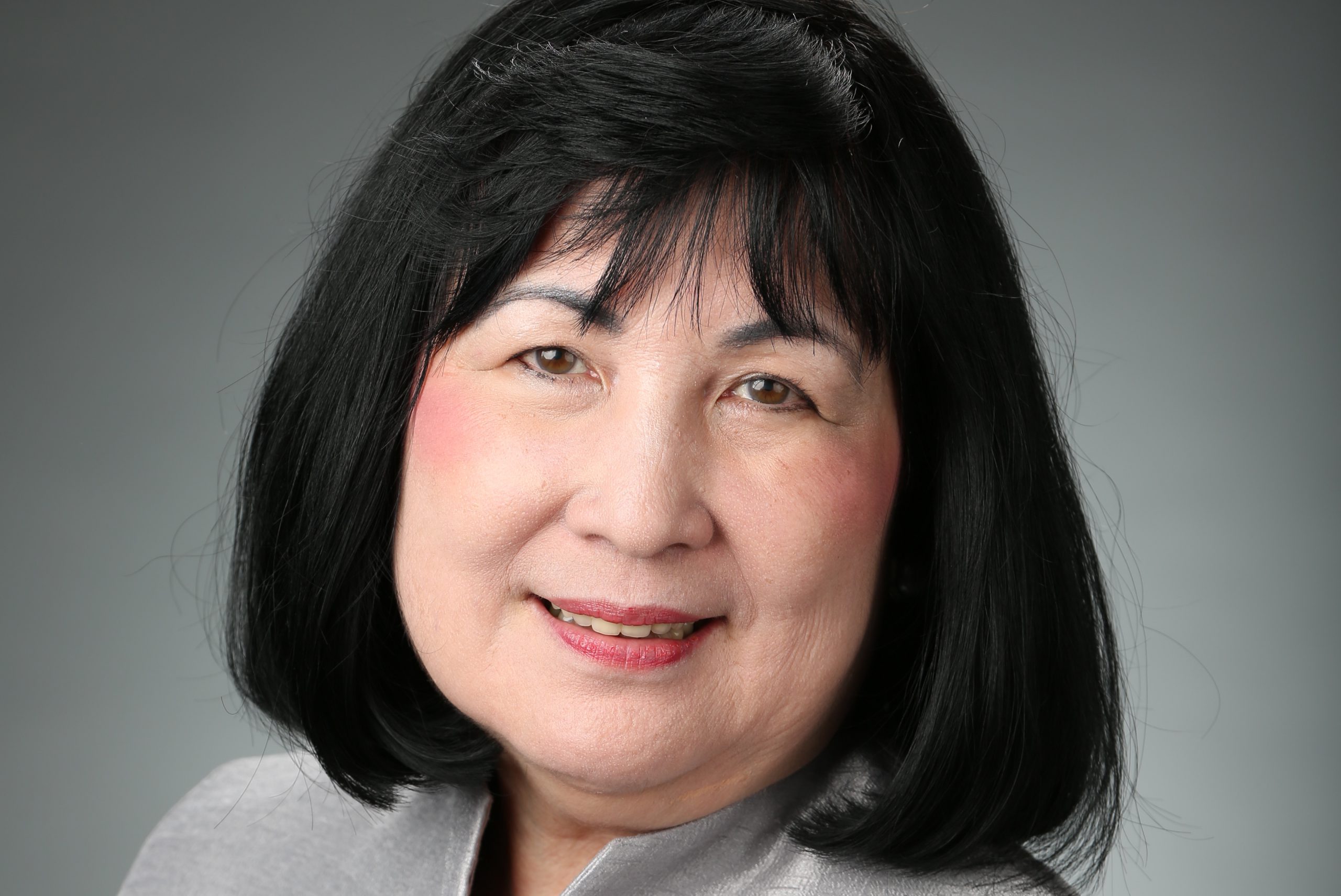 Can we start with a little background information? Where are you from and what is your current role?
I was born and raised in Hawaii, the "melting pot of the Pacific." Hawaii is the 50th and most recent state of the United States of America. My childhood years were spent in the city of Honolulu, the State capital. Honolulu is located on the island of Oahu, which is fondly known as the "Gathering Place." Today I live with my husband in Honolulu just across the street from the world-renowned Ala Moana Shopping Center.
Currently, I am the Executive Assistant to the Executive Vice President, Chief Legal Officer and Corporate Secretary of Hawaiian Airlines, Inc. I assist my executive in managing and coordinating the company's Board of Directors meetings and Annual Shareholders Meeting, and provide administrative support to the law department and to the commercial real estate department, which includes the facilities management team. I am also one of three Notaries Public in the company. When the need arises, I have also been called upon to be the unofficial Japanese language interpreter/liaison for business transactions and conference calls, passenger service and document translation.
What is your background?
My educational background is in the humanities. I graduated from the College of Arts and Sciences at the University of Hawaii, Manoa with a B.A. with Honors in German and Japanese and a minor in mathematics. I am a member of the academic honor societies of Phi Beta Kappa and Phi Kappa Phi; professional organizations of the International Association of Administrative Professionals (IAAP), The Society of Human Resource Management (SHRM), Hawaii Business Education Association (HBEA); Employee Resource Groups (ERG) for Wahine (Women) in Aviation and Employees with Disabilities; the University of Hawaii booster clubs for Wahine Volleyball, Wahine Basketball, and Football; and a board member for the McKinley High School Alumni Association.
My background as a person who was born, raised and educated in Hawaii is one of cultural diversity coupled with gratitude and a deep respect for nature. As I mentioned earlier, Hawaii is known as the "melting pot of the Pacific" – a home for every conceivable cultural group in the world. It is only natural that one develops a profound sense of harmony and tolerance to understand and embrace our uniqueness and to cultivate a strong sense of community. We are respectful and appreciative of our differences for they nurture an environment of belonging. Much in the same way, we have a deep respect for nature – the land, the air and the ocean than surrounds us. These are the elements and forces that provide sustenance for our bodies and for our souls.
How did you become an Assistant?
I became an Assistant by what I call a subconscious decision. From as far back as I can remember, I have always enjoyed sharing or showing others how something works, or what you can do to make a process easier or more efficient. Some may call this being bossy, I like to think that it is being a teacher. So, my original plan/dream was to become a teacher, to have an opportunity to share my love of learning with others. The universe, however, had other plans for me.
During my senior year in college I was called to interview for a job with a foreign airline company. I caught a cold the day before my interview and thought I should cancel the appointment since I would not be able to present my best self. Of course, my parents thought otherwise. They told me that it would be very disrespectful to cancel when the company graciously offered this opportunity to me. So, I went to the interview. As much as I would have loved to be hired, I also wanted to continue my studies and obtain a teaching degree. As the interview came to a close, I advised the panel of four gentlemen that I would not be a good hire since I would probably leave the company after a couple of years to pursue a degree in teaching. I think you can probably guess what happened – the company offered me a job. I discussed this with my parents. I was torn between becoming a teacher and accepting a job opportunity with an international company. My dad, who knew how much I wanted to continue my education said, "You can always go back to school in the future; but how often does a company call and offer you a job?" I accepted the offer.
Apparently, the company saw something in me that I was not aware of. They hired me just before final exams and graduation. They did allow me to participate in my commencement exercises and attend a company orientation class in New York prior to reporting to the office. I started as a reservations agent. It just happened to be at a time when the office was transitioning from manual operations to a computerized system. I was selected as one of the lead computer agents partly because of my Japanese language ability. Before long I was transferred to the tour desk, then to an inside sales position.
One day, I was called into the Regional Manager's office and asked if I would like to become his secretary. My accepting this offer would mean displacing a 30-year veteran of the company. This went completely against my upbringing and cultural values. I thanked the Regional Manager and politely suggested that he retain his current secretary and send me to the cargo office instead. The cargo office was to be computerized and I was skilled at working with computers, not to mention that his secretary had years of expertise and a huge business network that was valuable to the company. Fate did not agree with me; neither did the Regional Manager. I was equally excited about this new position as I was terrified; I had no clue about functioning as a secretary.
Fortuitously, an article appeared in the local newspaper about a woman who was named International Secretary of the Year (ISOTY) by an organization called Professional Secretaries International (PSI); and she worked in the same building where I worked. I reached out to her hoping to learn what the position of secretary entails. If anyone or any organization would be able to help me it would be PSI. Of course, she invited me to chapter meetings and showed me the value of membership as well as provided guidance on the job. It took a whole year before I could join PSI. Back in those days, your employer had to attest by way of a letter that you were a secretary before you could join the organization. The rest is history – the more engaged I became with PSI the more I enjoyed being a secretary and the desire to earn a teaching degree went out the window. As a secretary, however, I could do it all – enjoy lifelong learning, teach others the skills that I learned, and be of service to others by helping them to grow and to be successful.
Secretary became my career of choice. Over the years, my title has changed from secretary to senior secretary II, staff manager, administrative assistant and currently executive assistant. The basic responsibilities and duties remain the same. However, the scope and depth of the role has increased exponentially as I partner daily with my executive to ensure growth and success not just for the two of us but for the department and for the company as well.
Tell us about IAAP and your role as Chair-Elect.
The International Association of Administrative Professionals (IAAP) is the premiere professional association for administrative professionals. For more than 75 years, IAAP has been an advocate of the administrative professional by providing education, certification and leadership development through a multitude of programs and events. IAAP strives to empower those who are in the profession and elevate the perceived value and status of the profession in the business community.
Much has changed over the decades since the association was established in 1942. We have seen the association's name and logo change from NSA (National Secretaries Association) to PSI (Professional Secretaries International) to IAAP. The certification program that launched under the name of Certified Professional Secretary (CPS) has evolved to become Certified Administrative Professional (CAP) with additional specialities of Office Management (OM), Technology Applications (TA), Project Management (PM) and Meeting and Events Planning (MEP). IAAP's organizational structure and business model evolved from a traditional hierarchical membership-centric model to a value-driven, admin-centric one that focuses on providing services and value to as many in the profession as possible. Through these transformations, what has prevailed and remains rock solid is IAAP's mission and vision – to provide education, certification and leadership development to administrative professionals and to advance the administrative profession through advocacy and empowerment. To ensure that this legacy continues to withstand the winds of change, IAAP unceasingly engages stakeholders in value conversations, collaborates with like-minded associations throughout the world and identifies trends to anticipate future needs of the business community. These are the association behaviours that will sustain its strategic mindset and will continue to fuel innovation and dynamic leadership.
As Chair-elect, my specific responsibilities are to update IAAP's Policy Manual with the board's second-year directors at large, serve as board liaison to the Governance and Leadership Committee, mentor to Branch Directors that have been assigned to me, join the annual audit review, serve on the Executive Leadership Team for IAAP and the Foundation of IAAP, participate in the annual budget retreat and to shadow the Chair. I am focused on learning as much as I can from the current Chair for a seamless transition to serving the association as its Chair next year. I want to be sure that I am versed in the policies and procedures of the association, can effectively monitor the implementation and execution of programs as outlined in the strategic plan, and continue to inspire the leadership team to be forward thinking and innovative in their approach to strengthen IAAP, to advocate for the profession and to elevate the value of the administrative professional in the business community.
Tell us about being a Notary Public.
A Notary Public is a "public servant', a person who is an impartial witness. Notaries can administer oaths, properly identify signers, verify that the signer understands and signs a document of his/her own free will. They help to prevent fraud and add integrity, trust and authenticity to signatures on a variety of documents, i.e. power of attorney, transfer of title, etc. Although a notary may be commissioned to perform services at his/her place of work for the employer, the notary is a public officer and is required by law to provide notarial services to the general public.
There are basic qualifications for a person to become a Notary Public in Hawaii. You must be at least 18 years of age, reside in Hawaii, be a U.S. citizen, U.S. national or permanent resident alien authorized to work in the U.S. You must be able to read, write and understand the English language. Applicants must also not be addicted to, dependent on, or a habitual user of narcotics, barbiturates, amphetamines, hallucinogens, opium, cocaine, or other drugs or derivatives of similar nature.
Your application to become a notary must be accompanied by a letter of justification, a letter of character, and a $20 filing fee.  Once your application is approved by the Attorney General's office, you must take a written closed-book examination covering the statutory laws and administrative rules that apply to notaries public, as well as practical aspects of a notary's practice and a notary's duties and responsibilities. The passing score is 80 percent.  After receiving notification that you have passed the exam, you are required to pay a $40 commission fee, purchase a Notary seal and stamp, purchase a $1000/four-year bond from a surety company which must be approved by a judge of the circuit court, and file a copy of your commission and imprint of your Notary seal with the clerk of the circuit court where you reside.
As with any other professional license, you are required to be current on any changes in the law relating to notaries and you must renew your license every four years to avoid forfeiting your commission.
I am one of three notaries at my company who notarize documents relating to corporate taxes, real estate, foreign passport renewals, officer signatures, etc. Since the company pays for our bond and license renewal fees, we do not charge for our services rendered to the company as well as to employees. Notaries may, however, charge for their services as prescribed by state statutes.
What are the main changes you have seen in the time you have been an Assistant?
I would have to say that the advent of the internet and technology impacted our profession in an unbelievably mind-blogging way. The internet levelled the playing field to information access for managers and their assistants and we saw the traditional hierarchical structure of management crumble and the role and responsibilities of the assistant grew exponentially. The internet brought instant globalization into offices that previously were local or regional in scope. Assistants no longer fill their days with filing papers, scheduling meetings, answering phones, writing letters and memos. They are planning events and organizing meetings on a global scale, giving presentations, being the resource for a multitude of desktop applications and software. Their previous role of being a "cog in the wheel" has transformed to becoming the "mission control center" of the business.
A basic working knowledge of technology in the Microsoft Office suite software has expanded to include social media, presentation and video software, database management, website creation and maintenance, application and functionality of the cloud. In addition, admins are now expected to have proficiency in soft skills of written and oral communication, including foreign language, emotional intelligence, and cultural intelligence. It is truly an exciting time to be an administrative professional!
What inspires and motivates you?
The opportunity to be a better person today than I was yesterday through service to others is what motivates me to continue learning and sharing what I have learned. This enables me to be instrumental in others achieving success and realizing their dreams.
What advice would you give someone just starting out as an Assistant?
Believe in yourself, be authentic, never lose the curiosity you had as a child and practice life-long learning.
Believing in yourself gives you the courage to:
take risks for growth
step outside of your comfort zone
have the confidence to engage in discussions with your executive and be his/her business partner
be an assistant who adds value to the organization by speaking up and having your voice heard
Be authentic…. life is not a straight line from point A to point B; it is a series of zigs and zags, mountains and valleys and sometimes swirling circles. Being authentic will help you navigate through these diversions and keep you on course to becoming the best possible version of yourself.
Curiosity… your curiosity to ask the "what if" questions and your practice of life-long learning will not only keep you relevant but ahead of the game. It will enable you to cultivate an ability to identify trends and anticipate change. Remember, the experience of learning and the resulting knowledge that you receive are treasures that no one can take from you; they are yours forever and gifts to share with others.
So, what's next for Nora Onishi? Where do you want to be in five years time?
Serving the members of IAAP – meeting their expectations as their president and chair is next on the agenda for me. As for the next five years, I would like to pay it forward and make a difference in people's lives by providing educational opportunities to those in need. The one constant that will always be a part of my life is to advocate for the administrative profession and for those who have made this their career of choice. Administrative professionals are critical to the success of a business and are the gatekeepers to the office of the future.