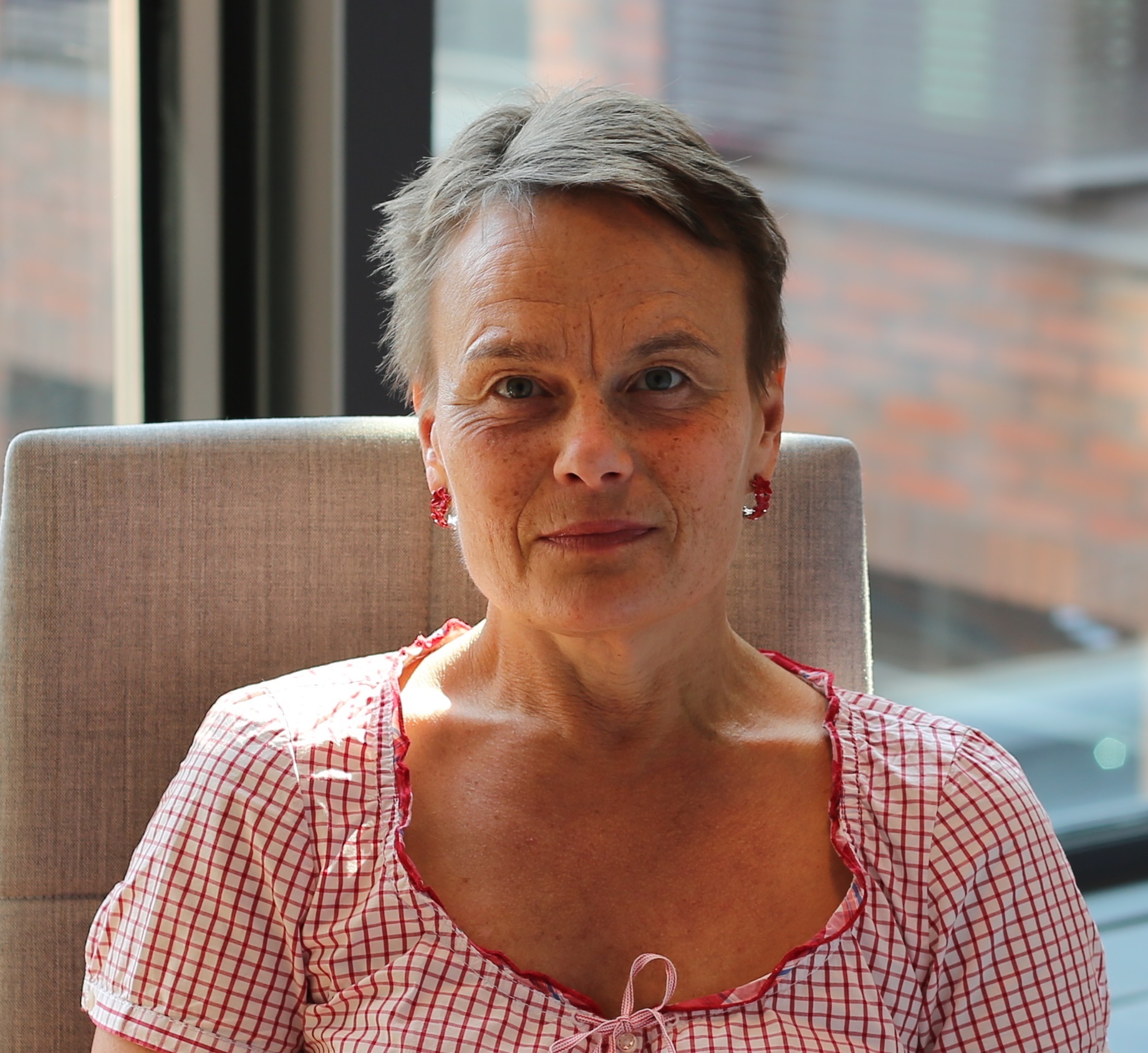 Nina Aunula is the Chairman of International Management Assistants (IMA) and an Executive Assistant in Finland
Can we start with a little background information? Where are you from and what is your current role? 
I grew up in Vaasa, Finland, after which I studied and worked abroad for short periods of time. I have now been living and working in the capital region for the past twelve years.
I work as an Executive Assistant in a global company where I assist the Corporate General Counsel as well as the Board of Directors and the Leadership Team. I have a number of individual duties as well, including Insider Management and other Corporate Governance related issues and legal topics. I thoroughly enjoy my work and the opportunities for personal growth it continues to give me.
What is your background? How and why did you become an administrative professional?
I was actually going to be an actress but, luckily, I was not admitted to the school of performing arts! Instead I studied travel management and tourism in the UK and Germany and after graduating found myself working at the Information Unit of the Prime Minister's Office for six years.
I have since held various positions at Booz Allen Hamilton, Gillette Group Finland and now at Outokumpu Oyj for the past fifteen years. I also held a part-time position as a teacher for Bachelor of Business Admin students at Haaga-Helia University of Applied Sciences for six years. I realized quite early on that being a management support professional opens up limitless possibilities for personal development and have never regretted my choice of career, but rather embraced it.
A main focus point in my lectures at Haaga-Helia was that there is no such thing as "just an assistant"! Being an assistant / management support professional is a position you can grow with and often adapt and mould to suit and enhance your areas of interest and expertise. There are many job descriptions within the role and few of them are exactly the same.
What has been the highlight of your career so far?
I must admit that my membership and now lately my position of trust in IMA, combined with my role at work, is the most rewarding combination thus far. In other words, this moment in time is the highlight for me!
IMA is the only international network of its kind for management support professionals. What started as a European Association more than 45 years ago has for the past few years expanded on to an international level and keeps growing. I find the work we do together with the Executive Committee, consisting of five members in total, as well as with our National Groups and each and every IMA member very rewarding!
I also feel that within IMA there is a continuous collaboration, we members empower and learn from each other and we have the fantastic opportunity to facilitate the growth of our network together and thus welcome new colleagues. We offer our members high-quality training and development both online as well as through our conferences and training days, held twice yearly.
Our first international conference outside Europe will be held in Cape Town in 2021, but before that we have equally exciting and interesting events coming up in Oslo, Helsinki and Luxembourg. And of course, many events on a national level as well, in all of our 25+ countries. I can therefore highly recommend joining our network!
What inspires and motivates you?
In addition to the above, I am often inspired by the people I meet and all that I learn from them. On a personal note: books, running and music are on the top of my list as well.
How do you manage your time between your day job and your role as Chairman?
Admittedly a challenge at times but as I find myself in the lucky position of enjoying both my days at the office and the IMA related work very much, I end up being energized and somehow having found a perfect working balance between both roles. It does call for some organizing of my daily tasks, naturally, and I am constantly looking for new and more efficient ways to do so. What I find fascinating, however, is that I feel I am able to be a better assistant to my executive(s) due to my role in IMA. I feel the network and experience gives me the opportunity to see any matters at hand through another lens as well and thus gain an outlook which is also beneficial in my working life.
What is your vision for IMA?
In line with IMA's vision and mission, I want to raise the awareness and respect of our profession both internally and externally. I believe that one key element in gaining further understanding and co-operation is to involve our managers more. I also want all of our members to feel they are able to find avenues for their personal development and growth within IMA and to feel connected and empowered.
What advice would you give someone just starting out as an Assistant?
Attitude, attitude and ATTITUDE! Never has any word given my career so much context. I learned the hard way, not being a very (happily) helpful person in my early years but can now look back on the process with gratitude. As an example, I once landed a fantastic job, simply due to the fact that I was the only one willing to scan documents and help a foreign manager based in Finland with various very mundane tasks. (He did not have an assistant at that point.) He remembered me when he needed an office manager and assistant in Brussels, and he told me that he wanted to hire me because of my helpful attitude.
Later on, when I was working with trainees in the office, I understood how difficult and embarrassing it is to be faced with a person who is not interested in helping you as they feel they are "above" what you are asking them to do. And on the other hand, how you really want to help a person with the right attitude move forward on his or her path.
Another advice is to embrace all opportunities to grow – and remember that knowledge is a powerful tool! If something makes you anxious and you feel out of your depth, embrace it! Learn as much as you can about it and you will find yourself evolving and improving. Even if it backfires, that is a lesson worth learning as well.
In addition, emotional intelligence is here to stay – it is a force to be reckoned with and you can always build upon it. You will find it to be one of your strongest assets especially in adversity.
So, what's next for Nina Aunula? Where do you want to be in five years' time?
My reply both with regard to my work life as well as IMA is to be where I am now but having gained five more years of knowledge, understanding, relationships and a continuously expanding comfort zone. I want to be able to give back and add value, which is only possible by constant development.