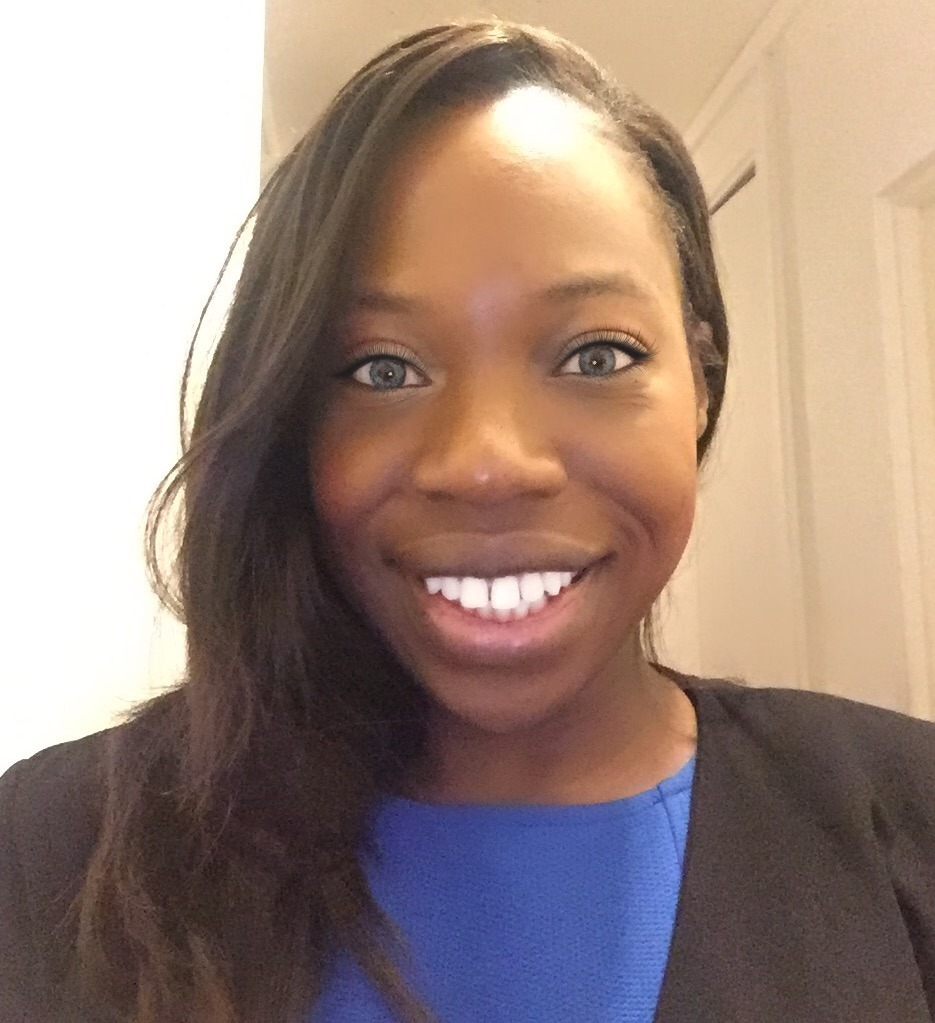 Lizebeth Koloko-Green is an Executive Assistant, a Microsoft expert in Office 365, and a Microsoft Office Specialist in Outlook, OneNote, and PowerPoint
Can we start with a little background information? Where are you from, and what is your current role?
I was born in Paris, France, but grew up in Fremont, California. I have been back in Paris for sixteen years. I am bilingual in French and English. I'm very proud of my French / American culture.
I'm also a mother to a beautiful seven year old daughter named Aaliyah, and we currently live in the Parisian suburbs.
In my spare time, I love studying and learning foreign languages and new information technologies. I am currently studying German and Mandarin Chinese.
After spending sixteen years as an Executive Assistant in a Cybersecurity company, I will soon start a new role as Executive Assistant to three VPs & Directors at a cloud computing company. I am very excited to start this challenge with key responsibilities where I will be working on various projects with many different people across the company and taking the lead on strategic initiatives crucial for the company's success and culture.
What is your background?
Before working in a cybersecurity company, I worked as an Executive Assistant to the CEO of one of Microsoft's partners, Areda Computer Systems, in San Diego, California. I am very passionate about learning and teaching Information Technology Software. I often train Executives, Sales Reps, and Administrative Professionals on Microsoft OneNote, Outlook, PowerPoint, and Teams.
I am a proud member of IMA France (International Management Assistants Network) and IAAP (International Association of Administrative Professionals) and before that CAP (Cercle Assist'Pro – a Parisian EA Network). I enjoy lecturing and speaking about Information Technology in general, at administrative conferences and events. I hold a degree in Office Management from the University of Paris Créteil, and I'm certified as a Microsoft Office Specialist in Outlook, OneNote, and PowerPoint.
How did you become an Assistant?
My first professional experience as an Executive Assistant was working for the CEO of one of Microsoft's partners, Areda Computer Systems, in San Diego, California. I did not have any directly related experience as an Assistant; I was new to the field. However, I learned so much during my tenure at this job.
I'm an autodidact, which means I am self-taught. I am very passionate about my profession. I researched and learned everything I needed to know about breaking into an Executive Assistant role through:
Training
I took introductory training courses that focused on foundational skills to accelerate my EA skill-building path.
Networking
I attended several conferences and networking events. It was helpful to meet people in the Administrative field, which helped me to network with other EAs, learn about new resources, witness critical trends, and learn new skills to enhance my career.
Development opportunities
I always looked for development opportunities where I could build several skills that would have taken years of on-the-job experience to gain.
Volunteer work
I did volunteer work at my local EA network to build up some experience and pick up skills in as many key areas as possible.
What are the main challenges you face in your role as an assistant?
As Administrative Professionals, we are often the unsung heroes of our workplace. We possess many skills; we can multitask and must face a variety of unexpected and expected challenges. A few of the main challenges we must face in our roles are:
Figuring out how to navigate difficult personalities and keeping calm
We have to deal with a lot of personalities coming in and out of our office. When dealing with challenging personalities, we must always remain calm and professional at all times.
Staying Cheerful
It is not always easy to get a handle on our emotions. However, no matter what is happening in our personal life or the office, we must exude happiness even when things are not going well. We must always have a smile on our face, a skip must always be in our steps, and pleasantness must radiate from our voice.
We can be seen as someone of a lesser importance
The Assistant position is sometimes classified as a starting position in many companies. However, it is a professional career in which people can excel. We are proud of our careers, humbleness, and knowledge. It is a significant role that brings growth to the company we work for.
Being underpaid and feeling unappreciated
As Administrative Professionals, we have to deal with the workload of a hundred people, and sometimes we are paid as if we are at the bottom of the totem pole. It is up to us to show our employers all the work that we do to make the company successful and the fact that we should be appreciated and that we deserve to obtain a raise.
To be expected to fix anything and everything
In the Administrative profession, people sometimes expect us to be IT Technicians, electricians, plumbers. We are not certified to do that, yet we always find a way to solve problems at hand using our physical abilities and amazing problem-solving skills.
Expected always to be available
For our own benefit, we need to know when to draw the line and to learn to make judgment calls based on the situation at hand.
Striving for perfection
In our role, it is essential to remain organized and on top of the situation no matter what workplace environment we are in and no matter what the case is. We must be dependable, adaptable, and precise in our work.
Never forget anything and know everything even when not included in private conversations and meetings
We are required to have a photographic memory and to keep a well-detailed calendar and to ensure we check it regularly. I write down everything in my OneNote notebooks; it is beneficial and helps me with my productivity.
We are the information hub; we know more than the typical employee because we have mastered the art of asking the right questions, eavesdropping, and piecing bits of information together to obtain the correct answers. Just like detectives do!
What are the changes you believe assistants will face in the future?
The changes I believe Assistants will face in the future are digitization and artificial intelligence (such as robots, digital Assistant like Amazon's Alexa, Cortana, Siri, etc.…)
Digitization is the process of converting information into a digital format. For me, digitization is an opportunity for behavioral change in my way of working: digital has changed our way of life, and it is coming into our business life as well.
Our inner circle has changed because of digitization (our children know how to use a smartphone before they learn how to write).
It's not a question of being part of different generations (X, Y, or Z) but rather a question of mindset. For example, a 25-year-old may not know how to use a Microsoft Excel spreadsheet while his/her grandparents know how to use it, and they also know how to use messenger apps such as WhatsApp or Skype to communicate with their grandchildren without any problem.
Digitization offers multiple opportunities to optimize our time by removing time-consuming and non-added-value tasks, which will now be automated, and to improve/change/review our way of working. We can preserve, access, and share information effortlessly.
It will change our role of Administrative Professional, and we will increase our skills and become more like Business Partners.
Additionally, this will be a game-changer for us because, at times, our management or Executive Committee is overwhelmed by digitization. The new skills that we develop will allow us to accompany them in the digital transformation.
With each evolution/revolution, we hear the fear that these new products will take our jobs. As an example, we experienced this in the automobile industry with the arrival of robots in the 1980s. Indeed, the robots have replaced the four workers who oversaw lifting the car engines. It was a necessary revolution, and, in the end, people adapted to it. We must bear in mind that every ten years, something new comes out.
I firmly believe that a robot and digital Assistant will not replace our current job. Let's not forget that humans are still better in professions where physical speed, creativity, and social interaction are central, and that require emotional intelligence.
In the coming years, robots and digital Assistants will take on repetitive tasks. It's important to note that not everything can be automated, and some things never will. Specific actions will continue to remain out of the range of automation such as assistance, negotiation, and providing original solutions. These are still far too unusual and essential for a robot or digital Assistant to perform successfully.
We must learn to embrace change. The scope of our role as Administrative Professionals will change significantly. We need to take this opportunity to take on more strategic and leadership roles, to provide intellectual support to our managers, to become their business partner, and focus on other tasks such as project management and procurement (negotiating contracts). We can help our managers learn how to use these new technologies and assist them in conducting change management within their teams.
It will allow us to save time and to focus on more complex tasks and actions. We will have the opportunity to evolve within our role.
We need to take this opportunity for retraining and transform our careers; to learn to be more objective and logical, strengthen our branding, be more innovative, become solution-focused, and more of a problem-solver. Each job that will be replaced will also create an opportunity for another profession (i.e., HR / Marketing / Sales / Finance / IT / PR / Production, etc.…)
Right now, it is impossible to predict the situation so many years down the line. However, we must bear in mind that change is imminent and is unstoppable. We must be aware that not everything will be a bed of roses. We will face some challenging and unpleasant situations (such as fear, job loss, etc.) However, the opportunities are endless, and we are fortunate to experience the beginning of a technological change as well as a social change. It is the place to be!
I love this quote from Abraham Lincoln:
"The best way to predict your future is to create it."
The future is in our hands! And it's now!
What inspires and motivates you?
My family are my most significant source of inspiration and my most stalwart supporters as well. My daughter is my biggest motivation, she inspires me, motivates me every day, and she has changed my life exponentially. I want to be an inspiration to her.
My parents also inspire and motivate me, mainly to continue to strive to be the best version of myself and to work hard to achieve my goals. They are self-motivated individuals. When I see them working, it gives me the drive to be like them. I always try to imbibe their calm confidence and positivism into my life. They remain my go-to people!
Helping others and empowering people is another source of motivation. It doesn't matter whether it is a relative, a friend, or a colleague. Sometimes people around us need that extra drive to get going. It's essential to understand and empathize with people. I always try to be a positive person, which allows me to instill the same optimism into others when they need it the most. I love lending a helping hand and making people feel positive, upbeat, and energetic.
Success is an excellent source of motivation. Knowing the fact that my perseverance and hard work help me achieve more significant professional and personal success keeps me going and motivates me to do a good job.
Learning new things gives me immense motivation. The fact that I am adding to my knowledge base is a big positive for me. I use my free time to learn a new trick or trade to improve my productivity. I firmly believe that learning should never stop. Given the level of competition that the Administrative Profession faces nowadays, it becomes imperative to continually reinvent myself by accumulating whatever usefully comes along my way.
Having a mentor motivates me to do a good job. I am fortunate to have an IT mentor (Vincent); he taught me the tricks of the trade, which has gone a long way to enhance my career. I thank him every day for his guidance, support, and pearls of wisdom.
An amazing woman who inspires me and motivates me is Lucy Brazier. She is a strong female role model in my career who, in turn, makes me a stronger woman ready to face the world. She has given me incredible opportunities that have changed my life exponentially. I am honored, blessed, and overwhelmed with gratitude. Special thank you to Lucy for believing in me, for trusting me, for her support, for guiding me and taking me on this incredible journey. I am forever grateful.
You are known as an expert in Microsoft OneNote, Outlook, and Teams. What fuelled your interest in technology?
I call myself a tech-savvy Assistant. I am very passionate and curious about learning new technology resources (online cloud-based programs, apps & gadgets, productivity, social media, and collaborative tools – mostly on Microsoft office programs). I love using technology for improving my productivity and taking it to the next level.
Every day I set aside dedicated distraction-free time to learn something new regarding technology tools. I find, and I read, the user guides on different products. I view video tutorials provided by the resource developers and I watch online technology training and use professional development tools.
I always try to use the right technology at the right time. This helps me be more efficient, to do my job better, stronger, faster, and helps me deliver results quickly.
I enjoy sharing my knowledge and training my manager, colleagues and Admin Professional peers on how to use productivity tools during training conferences and through social networks. It's essential to do so, and it's rejuvenating! Networking is crucial. You must cultivate and develop that. Technology can help you.
There are no secret skills to learning how to use technology resources. Don't be afraid to fail. It is part of the learning process (you test, you fail, and you learn). In my opinion, you just need patience, time, and a positive attitude to work through a trial and error process.
You are speaking at Executive Support LIVE in London. Tell us a little about your topic.
I'm very excited to be one of the speakers at the Executive Support LIVE London.
My topic is Microsoft OneNote. OneNote is a digital version of a physical notebook that provides a single place where you can gather all your notes and information. It is a free-form note-taking application, including digital pages with unlimited document size. It is like a spiral-bound notebook with multiple sections. OneNote has added benefits of powerful search capabilities to find what you are looking for quickly. It is easy to to use, to share notebooks to manage information overload and collaborate with others more effectively.
I have been an avid OneNote user for nearly ten years. Indeed, I use it for my personal and professional use. It has been such a game-changer. In OneNote, I can easily manage my task list, gather all my information in one place and create other documents, take meeting notes, and share them easily. Most importantly, it's keeping me productive and organized.
During my session, I will provide tips to help participants get started quickly using OneNote even if they are complete beginners. However, I will also share more intermediate and advanced tips to make sure everyone gets the most from this useful program.
So, what's next for Lizebeth Koloko-Green? Where would you like to be in 5 years?
As I mentioned before, I will be starting a new EA role soon. I'm excited to work for a company where I can grow my career and develop new professional skills. To continue to seek out opportunities, to expand my knowledge through training and education, to learn new skills to support my new role as a key person in my department and a liaison to all the other teams in the organization. I want to be able to extend my expertise and skills and offer to help other departments using the skills and knowledge gained in my role.
I want to continue to hone my craft; where I not only master the responsibilities given to me, but also enhance my position to achieve my career goals and to contribute to my future company's growing success.
I am very passionate about the work that I do. I want to continue to deliver outstanding performances when I am teaching IT Technology and be recognized as an industry expert that others can go to for help, ideas, and strategy.
I want to mentor others to be successful in this position. I want to provide guidance and take on a managerial role and demonstrate my leadership capabilities.
My hashtag: #AdminsNewWaysofWorking