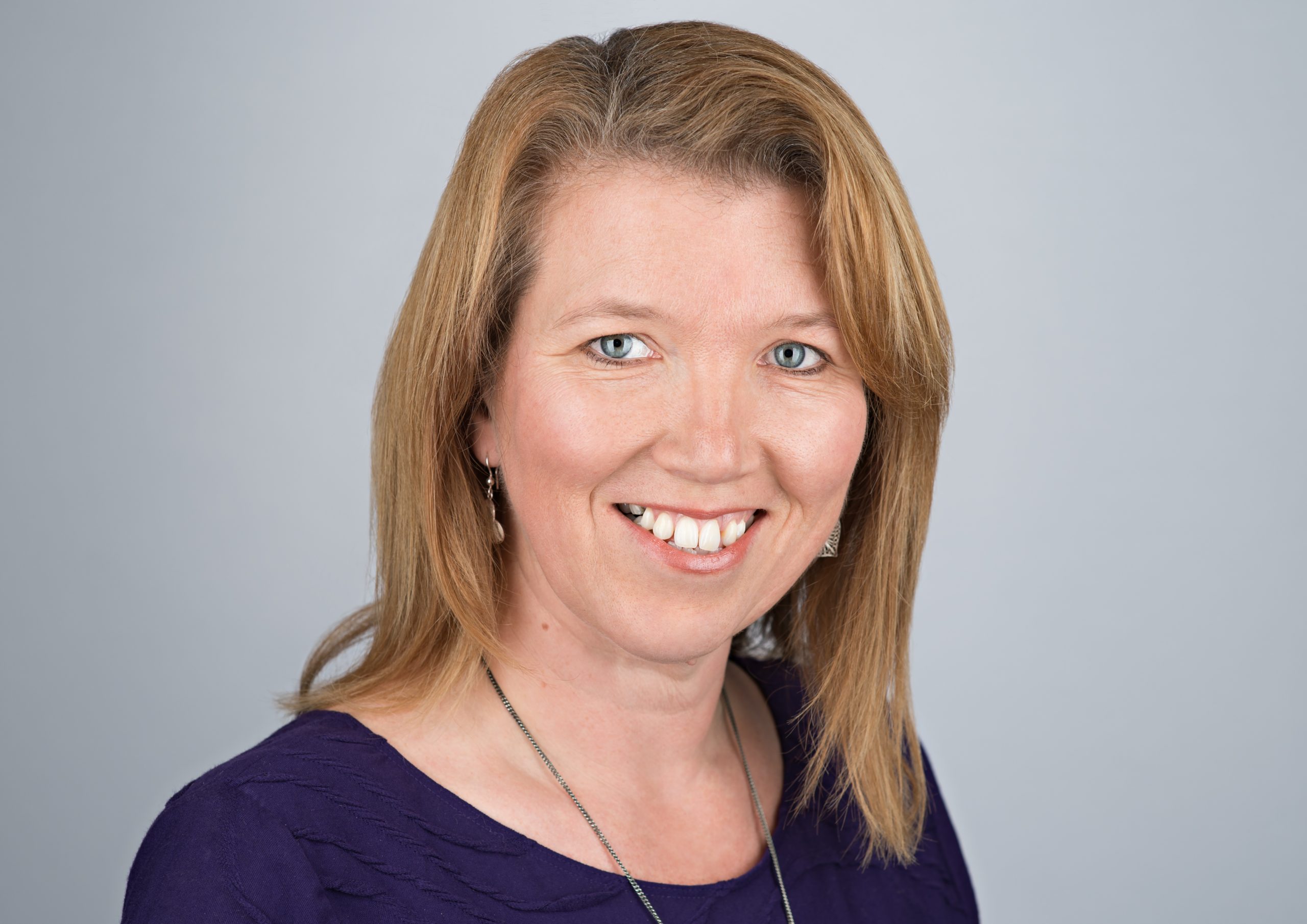 Helen Rees is the PA to the Chief Executive and Conservation Director of Marwell Wildlife, the ES LIVE Choirmaster and runs virtual and in-person singing for wellbeing groups
Can we start with a little background information? Where are you from and what do you do?
I grew up in a suburb outside Reading, in Berkshire, in the UK. I learned piano, flute and later bassoon through my school years and went on to study music at university in Southampton, and I'm still here in Hampshire now, over 25 years later!
My 'day job' is PA to the Chief Executive and Conservation Director of Marwell Wildlife, a conservation charity and zoological park here in Hampshire. It's essentially an Executive Assistant role. I've been there just over 10 years, and it's an incredible organisation to work for. Alongside the usual repertoire of meetings management, diary wrangling and support for our senior leadership team, the Board of Trustees and various sub-committees, I also manage our reception team and sit on several project groups that support different aspects of our varied business.
Beyond my Assistant role, I also run singing for wellbeing groups (including virtual choirs), particularly for those with little or no experience of singing, and I founded the South Hampshire PA Network, which supports Assistants from all over our region.
How did you become an Assistant?
So many people in my life assumed and expected that I would pursue a career in music – after all, it was my 'superpower' right from a very young age, and I have always completely loved it. But it is a notoriously difficult profession to make a comfortable living from.
My very first work experience job was with my mum, who worked as the secretary in our regional music centre. For my work experience, I spent time in the office, photocopying termly newsletters (on a massive old Gestetner machine, anyone remember those?!), mailing out invoices, maintaining contact records – long before we used terms like database or had heard of GDPR! I absolutely adored it. I loved creating order out of chaos, making sure information was up to date, keeping our customers informed about news and goings-on, helping to keep everything organised. It fostered my passion for supporting the arts and creative businesses and is fundamentally what I went on to choose as my career. I could still stay close to music and use my skills and time to support and facilitate those activities while enabling those delivering it to shine.
After university, my first Assistant role was in the Arts Department of Hampshire County Council, our local authority. I spent time learning and updating the administrative processes of the office, together with those of the five community arts centres that the department operated around the county. I became the full-time Administrator of one of those centres a few years later, having been seconded a few times to different centres in the group to cover absences.
My next role really secured my future as an Assistant; I was appointed as Assistant to the Education Officer and Local Authorities Officer at Southern Arts, which was the regional arts board for the whole southern region of England. Supporting these two members of the senior team was an amazing opportunity: I was responsible for organising regional conferences and training events, advising potential funding applicants about criteria and submission of grant applications, and preparing reports and documentation for the department. It was a phenomenal team of incredibly inspiring and professional people. I learned such a lot from them that I still benefit from and use every day now.
How has the COVID-19 pandemic changed your role?
Marwell is, understandably, a location-focused organisation. We occupy a beautiful estate in a stunning corner of Hampshire countryside, just within the South Downs National Park area. Attracting nearly 500,000 visitors a year to the zoo, we have evolved a culture of everyone being onsite. When COVID-19 struck, we were faced with an immediate and fundamental change to the way we work. Forced to close to the public, we also had to find new ways of working. Of course, staff whose role is directly involved with looking after the animals in our care, and the infrastructure that supports their welfare, continued to work onsite (if you can't furlough a tiger, you can't furlough a tiger's keeper or vet!), and have done so throughout the pandemic. But for those of us whose office-based roles could be done effectively from home, that's what we have done.
Fortunately, we had upgraded our office systems in 2019 to Office 365. The ability to now run most of our day-to-day tasks remotely, electronically, has meant we have been able to keep the wheels turning and the cash flow moving with very little disruption. It has been a huge culture shift in how we work. Much of my time has been spent helping colleagues who are not used to holding virtual meetings, or processing or finding information in MS Teams, to adapt to these new resources.
We started off in emergency mode, just doing what we could, but it's clear now that we will use more and more of these new functions as we continue, so we are working to build in some more structured protocols and training around them. It's still an evolving picture and we are learning new things every day, not only in terms of technology, but how we can adapt as individuals, colleagues and as an organisation when we face new challenges in the future.
You have been the Choirmaster at both in-person and virtual ES LIVE conferences and have recently launched a singing for wellbeing group. Tell us about that.
This is something that has been very dear to my heart for some time and has really grown since the pandemic. Back in 2016, I led a pilot choir activity at ES LIVE in London, as an after-agenda fun activity for conference participants to help them get to know each other, have some fun, and develop some broader skills around confidence and finding your voice. It was hugely popular, and Lucy invited me to take the idea to the ES LIVE tour in 2017 – where we ran it in London, Auckland, Washington DC and later in Johannesburg.
Singing sounds like a really niche activity, and a lot of people will tell me at length how they are no good at singing, or they can't sing, or it's beyond their skillset. But in fact, singing is something that has benefits for everyone. I'm now running virtual choir programmes for individual businesses and workplaces, where I can deliver regular sessions – and online programmes that individuals can join. Those are fabulous communities; we have a lot of fun!
My choir activities are about helping people to give themselves permission to participate. Singing, as an activity, has huge wellbeing benefits. It helps with breathing, posture, and mobility, and really improves mental acuity, memory, mindset and communication with others. Singing has been proven to raise oxytocin and endorphins (happy hormones!), and to generally help you feel more positive and less stressed.
For any organisation leaders reading this, studies have been done recently showing that the impact of group singing on sickness absence due to stress is transformational. With sickness absence costing UK businesses an estimated £14 billion in 2020, and 81% of businesses saying they will now prioritise the funding of activities that support the mental health and wellbeing of their employees because of COVID-19, these are not small issues. I'm proud and humbled to be able to make a difference to people through music and singing. It makes my heart sing!
Why do you think the role of the Assistant is a valuable one?
Being an Assistant is an honour and a privilege. We are at the right hand of the executives we support and work with. We learn a huge amount about the business we work for, whatever the sector or the technical speciality of that business, and we are entrusted with some of the most important core elements of what makes that organisation or company work.
I always describe our role as Assistants as enabling our executives to be the very best they can be. That's about carrying out tasks that free up the executive's time so they can focus on the strategic priorities for the business, and ensuring they have the information they need in order to make those decisions and lead their teams at their fingertips. It can be helping them find new ways of working, facilitating their conversations with other business leaders or being their eyes and ears on what's happening in areas of the business they might not be directly involved with at that moment. And being a sounding board, being there to listen when they're working on a presentation to a new group or thinking about a new approach or idea they're developing.
So, the role of Assistant is not only valuable to the executive, but also hugely valuable to us as Assistants too. It's such an incredible opportunity to learn how a business works, how decisions are made, how to communicate with individuals, teams and stakeholders, how problems and issues are handled and resolved, and how we deal with a crisis or emergency.
Professional development, ongoing learning, mentoring others and working closely with executives and colleagues all help us not only to do a better job today and tomorrow, but also to look to the future and help shape not only our own future, but that of the next generation of Assistants too. What a privilege and an honour that is. I'm hugely proud to be an Assistant.
What advice would you give someone starting out as an Assistant?
Embrace it, live it, love it! It can be the best, most enriching experience. If you need more detail than that:
Firstly, network – network – network. It is genuinely the most powerful tool at your disposal for professional development, peer support, continuous learning, best practice and, importantly, the reassurance that you're not alone. If you're reading this article, you're already part of the best network I've found for Assistants – Executive Support Magazine. Not just the publication, but the online community is hands down the most helpful and supportive I've experienced. If you've got a challenging situation, you can't find how to solve that problem in MS Forms or Excel, or you need a recommendation for a hotel for your executive in a far-flung corner of the world, the ES community has got your back. In an instant, usually. A regional or local Assistant network, or an internal one if you work for a larger organisation, can be just as valuable. For a short-term situation or a long-term goal, networking is your absolute best friend. It will bring you into contact with experienced Assistants, people at different stages of their career, all of whom are learning from each other, and it'll probably make you friends for life.
Secondly, remember that the role of an Assistant adds value to the business. You're not JUST the Assistant. Don't ever apologise for your role or what you do. What you do is a vital part of the business' success. You save your executives time, you save the business money, and the things that you're great at (which are the things the company employed you for) –making order from chaos, making sure people are in the right place at the right time, with the right information – are things that not everyone is great at. You shine at what you do; you help everyone else shine at what they do too.
So, what's next for Helen Rees? Where do you want to be in five years' time?
A few short years ago, I'd have said I'd be very happy still working at the zoo. But now, with everything that's happened in the last couple of years, my answer is a little different.
In five years' time, I'd like to be sitting in the eco hot tub in the garden of our little house in France, sipping wine and planning my next choir programme. While I love my zoo job dearly (if you're reading this, boss, I still love my job!), in five years' time our two amazing children will likely be spreading their wings and at (or even beyond) university, doing their own fabulous things, and I hope that will give us the opportunity to spend more time in France.
My husband will be running his own consultancy, and I will be running my own singing-for-wellbeing business, helping more people find their happy through singing and speaking about the benefits of singing for wellbeing on the conference circuit. If I can brush up my French language skills enough, I could even be leading choirs and singing groups in France! Who'd like to come and join me?!