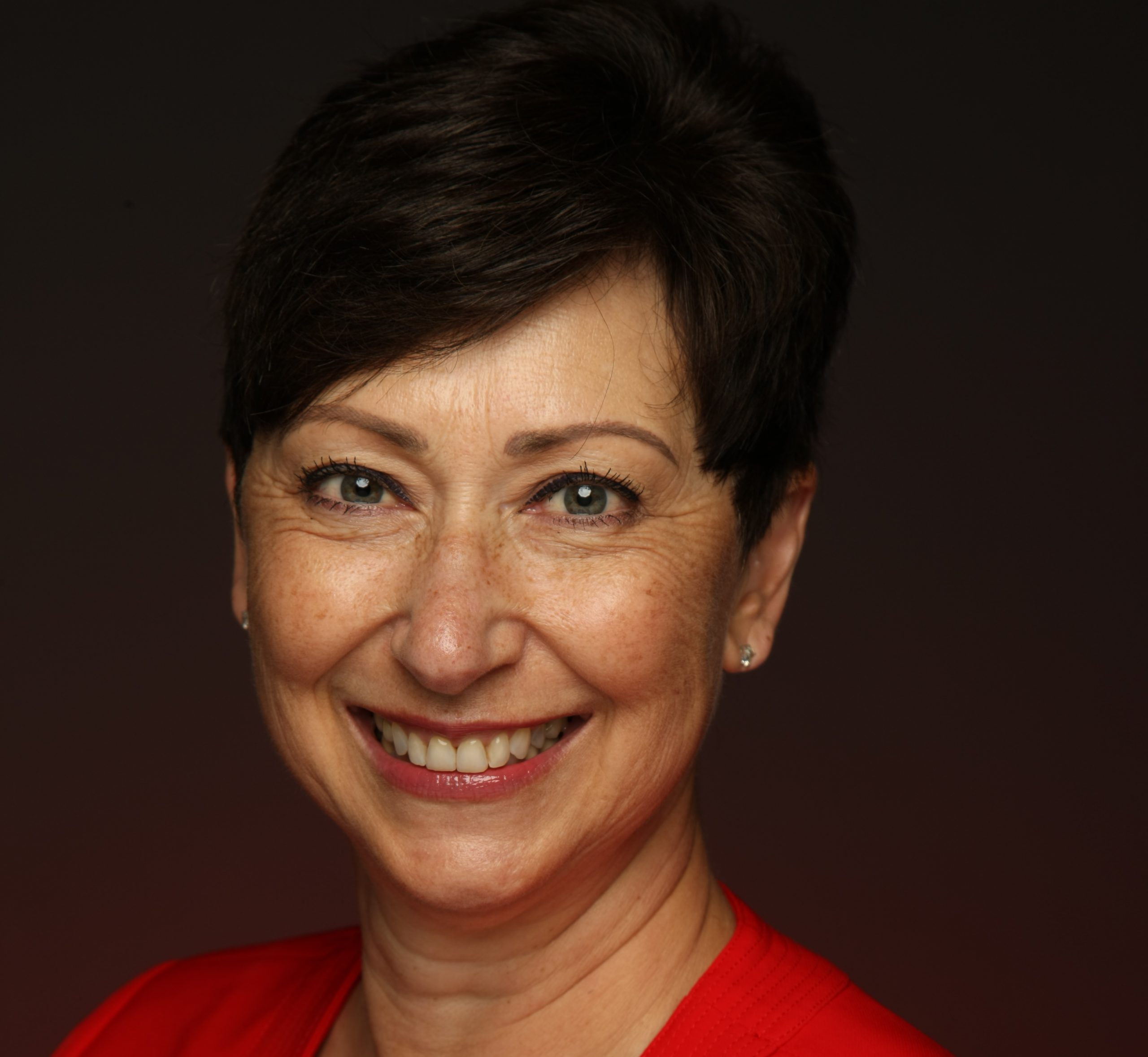 Can we start with a little background information? Where are you from and what is your current role?
I live in a suburb of Vancouver, BC Canada. From Vancouver to Heathrow airport it is only an 8½-hour flight and an 8-hour time difference. From YVR, our award-winning airport, we can travel non-stop to destinations on all points of the compass, which has certainly helped in the past few years that I have been on the IAAP Board!
My current role is as Executive and Board Administration. My employing organization is the administration office for a multi-employer and jointly trusteed pension plan and a long-term disability plan. I work with the two Boards of Trustees and manage all aspects of board and board committee meetings – about 24 per year. I also work with the Chief Executive Officer and Chief Investment Officer. I have been with the Plan Office for just over 16 years – about 11 years longer than I had planned to stay. Each time I thought it was time to leave and seek out new ventures, something changed in my role that provided additional responsibility, a new challenge or was simply interesting; I would change my mind about leaving. I have always felt that if you are not giving 100% and more to your job/career/choice of activity – then you should either adjust your attitude or adjust your environment – move on. Life will not come to you – you have to go to life.
What is your background?
It is my background that has brought me to today. Let's go way back; back to my childhood in a very small, remote town. When it was announced a swimming pool would finally be built, a small group of citizens realized to make this pool a success for the community it would require life guards and swimming instructors. My mother was one of those individuals who went to Vancouver and returned to our little community with life-saving and swim instructor certificates. If you want something to happen, you can and will make it happen. My mother has always been a role model for me. She left the pool environment and became an administrative professional. She was an outstanding community volunteer, Citizen of the Year, Board member and retired (from paid jobs!) in her late 60s as President of a large non-profit organization.
While my life, so far, has not mirrored my mother's (the difference being that she has five children whilst I have none), I do look for something new, a stretch, when I have changed roles. I have not kept the status quo; I seek new goals. With each new role, there has been a component at which I was not experienced, or a goal that would require me to step up. I accepted a position on a Thursday morning (after advising the recruiter that I did indeed have experience with Word Perfect – which was true; I had opened a file in it!), and by Monday morning when I arrived for my first day I had taught myself Word Perfect. Areas and industries that I have worked in include a legal firm, an interior design company, a bulk shipping company on the waterfront, a high wealth individual, a large retailer as a management trainee, a telecommunications company, a multi-national supplier and a non-profit entity. I have volunteered for a number of organizations over the years and have represented employers at community events. Currently I am a Community Advisor on a City Council Committee in my community; I am a member of a Program Advisory Committee at Vancouver Community College, and of course, I volunteer with IAAP.
How did you become an Assistant?
I am here because of a man, Mr. Murnane, who saw in my interactions with others a level of professionalism and commitment to the job. I was quite young and working in a retail environment. Working in retail was not what I wanted to do; it was a stop gap measure. Even though it was not the job I wanted, I made it my job and I was good at it. I got to know the shop's regular customers quickly and would see them coming and have their usual purchases out and ready for them. I treated each customer the same: with respect. Mr. Murnane came by the shop regularly and one day I noticed him watching for a while. He came in and told me he was the office administrator for a large legal firm and wanted to offer me a job as a file clerk. That was my first foray into the admin world. Three months later I was promoted to the accounting department. From there I kept learning, observing, and asking questions.
Tell us about the International Association of Administrative Professionals (IAAP) and your role as Chair.
The International Association of Administrative Professionals (IAAP), is the education, peer network, and professional development touchpoint for admins as they move through their careers. IAAP, as with so many other admin associations around the world, advocates for the administrative profession and the millions who work as admins – regardless of the many different titles for our jobs. IAAP exists to serve this profession and the professionals who work within it by providing education, certification, leadership development, and advancing the stature and scope of the profession.
As Chair of the Board of Directors, I work with my fellow board members and IAAP senior leadership to strengthen, promote and advance IAAP and our profession. The Board is responsible for setting the strategic path for IAAP through the development of IAAP's strategic plan. Many strategies and tactics are used which include environmental scanning, research into trends, and internal and external factors which may be at play in the profession. As Chair I represent IAAP, our members and indeed the profession. This responsibility, while it could be overwhelming, is something that I embrace, respect and uphold.
What are the main changes you have seen in the time you have been an Assistant?
The most notable change is the emergence of soft skills as the critical core competencies required for success in our profession.
When I started out the must-have skills were typing (fast and accurate) and adding machine skills, as well as possessing a professional and polished demeanour; dicta typing was a must-have skill as well.
Soft skills such as effective communication, active listening, leadership and conflict resolution – among others – are the skills employers look for now. Admins who prove their competency in these areas demonstrate the value they offer an employer. An employer can teach you their culture; you must teach yourself these soft skills. If you are looking to enhance these competencies, professional associations like IAAP and IMA have the resources you need.
What inspires and motivates you?
Change. The opportunity to improve, enhance, reconstruct; to take something that is not the best it could be and transform it; to create success where before there was mediocrity or failure. Change is not to be feared. It is simply an opportunity put before you and you have a choice in how you react to it. Leap and the net will appear (anon). Watching how others react to change, how one person can effect change, how one person can inspire thousands – that is powerful and motivating.
What advice would you give someone just starting out as an Assistant?
You have a voice. Use it. Don't accept the status quo – indeed, question why there is a status quo. It is our responsibility to find our voice; inform our executives; our managers; our Human Resources departments; our employers. Demonstrate the value of the service we provide. Demonstrate the value of the administrative profession. Demonstrate the value and impact a business and management assistant has on the bottom line. It is our responsibility to ask: ask for recognition; ask for resources; ask for increased responsibility.
Sean Bacon said that courage makes you uncommon. Facing your fear – be it speaking up or speaking out – takes courage. Courage makes you uncommon. You are in a position to be uncommon. Embrace adversity and fear. What is the worst that can happen? Step forward, set the challenge and raise the bar. Be uncommon.
So, what's next for Dawn Becker? Where do you want to be in five years' time?
This is a question I have been asking myself for some time. And I still don't have the answer.
My term as Chair of the IAAP Board of Directors concludes July 2018. I am involved with committee work for the World Administrators Summit (WAS) to be held in Frankfurt October 2018. Once these two responsibilities are fulfilled I anticipate having additional time to pursue some other interests (other than getting my golf game back!). I would like to continue Board work with non-profit organizations and will be pursuing that in the new year.
One thing I know for certain: I will not stop advocating for this profession and those who fulfil a critical role in business globally.