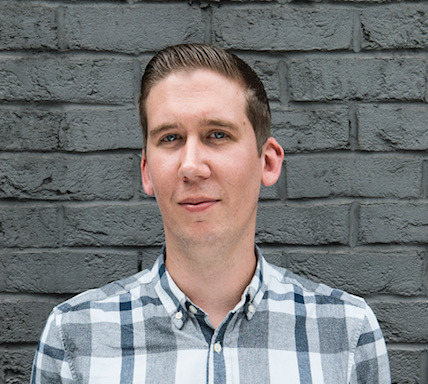 Craig Harris is the Pitman SuperAchievers PA of the Year and the first man to win this award
Can we start with a little background information? Where are you from and what is your current role?
I live in Essex by the coast and commute into London every day. I am currently working as an Executive Assistant to the Fundraising Director at the homeless and housing charity, Shelter.
What is your background?
My background has mostly been customer service and client relationship management in utilities and finance. About five years ago I decided that I had achieved all I wanted to, so it was time to move on. I knew I wanted to leave my role and become an assistant. So, I quit my job, handed the notice in on my beautiful flat in London and went back to Essex to live with my parents whilst I worked out my next step.
How did you become an Assistant?
As I said, I knew that I wanted to be an assistant. I had always admired the way that an assistant had a reach into all areas of a business and the way that the role was continuously changing, it seemed like an exciting job. I also knew that I could do the job but I needed to find a way of getting my foot in the door to prove it, so I started looking for assistant roles in the sectors that I had already worked in. I then saw a job working for Osem, who are part of Nestle; and they wanted a team administrator/assistant but also someone who could handle complaints. I knew this would be my way in, so I applied and got the job.
Congratulations on winning the Pitman SuperAchievers PA of the Year Award. Has winning this award changed your perception of your career or colleagues' perceptions of you?
Thank you! I am really proud to have won the award. I think that winning has finally proven to me that I am good at my job and that making that change five years ago was worth it. It's an amazing feeling to make my family and partner so proud as well. I am also the first man to win the award and I think that sends out a great message to other men who may want to join the profession.  It shows that this role is not gender specific and that, as the EPAA campaign message says, "It's not just a girl's job".
I don't know if people's perceptions of me have changed, I don't think they have. I think everyone knows that I am just me, very down to earth (Essex boy at heart) and that I work hard for my achievements. Winning the award has, however, given me more of an opportunity to be able to share my knowledge and go to events to speak about my experiences, which is great. I think it's so important that as assistants we share knowledge with each other and help raise each other up. There's things I can learn from others and things they can learn from me. Winning the award has given me a platform to be able to share and develop.
What are the main changes you have seen in the time you have been an Assistant?
I think probably the main challenges that I have found in the time that I have been an assistant is how much the role is expanding and growing. We are now being asked more and more as assistants to step up, to take on more tasks, tasks that once upon a time middle management would have done. The days of just doing diary management are disappearing and now it's up to assistants to step up. I, for one, think this is great. We are being asked to support the organisations we work for on a more strategic level. This can, of course, be scary but the reality is that we need to step up or be prepared to step down.
What inspires and motivates you?
I think the job I do inspires me and the people I work with, working in the third sector is hard work, but it's also so rewarding to know that in some way the job you are doing is having a positive effect on someone's life. My motivation comes from our profession and the people I meet, I don't think there are many professions where you feel part of a community who genuinely want to help each other and this motivates me to be a better assistant. I suppose also my own ambition motivates me as well, I set realistic goals which I work towards and achieve.
What advice would you give someone just starting out as an Assistant?
Probably to make sure they develop and learn as much as they can. Make the most of free resources and network. Networking is probably the best thing I ever did, it opened me up to an endless fountain of knowledge from other assistants, built up my confidence, found me new jobs, and more recently got me a selection of free tea bags (a long story). Being part of the professional community is the best thing you will ever do and will have nothing but positive effects on your career.
So, what's next for Craig Harris? Where do you want to be in five years' time?
On a beach, holding a cocktail, somewhere hot? No, in all honesty I think for the time being I will continue as an assistant and enjoy the work I'm doing. However, I am ambitious and have some ideas of where I would like to go next. I have really enjoyed speaking at events and this could be something I look at more, or writing more blogs, who knows?! I am always looking for my next big challenge, so who knows where I could be or what I could be doing next! We'll just have to see what the future holds.