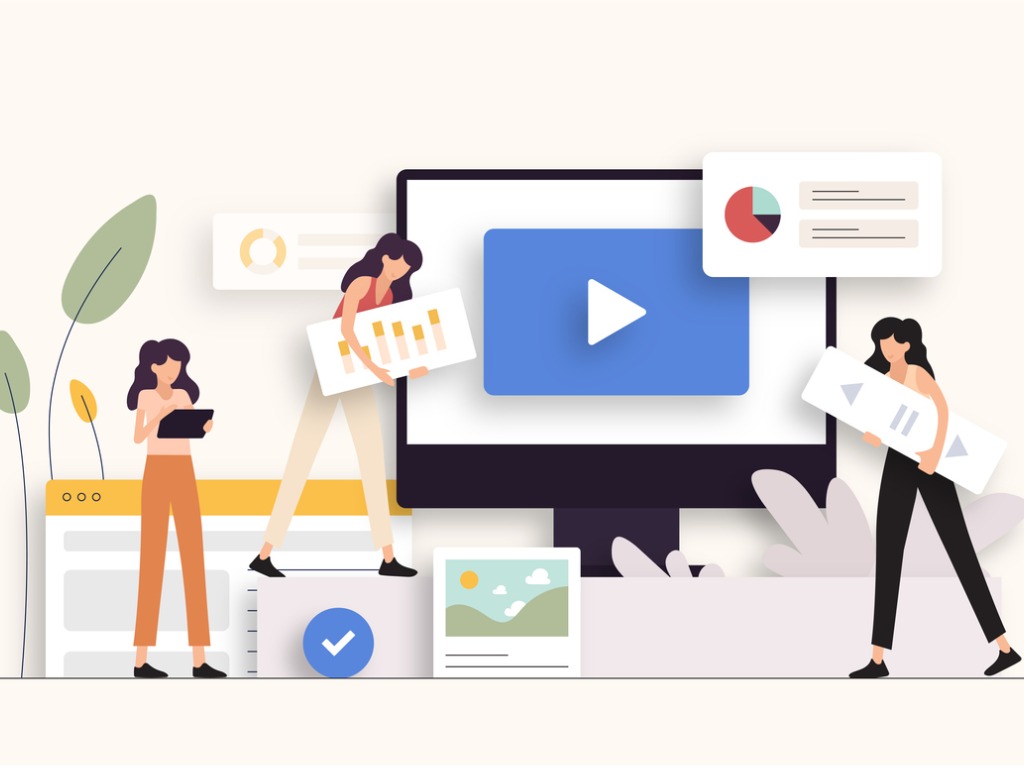 Emma Reynolds shares her top tips for planning and structuring presentations in the real and virtual worlds
Presentations – whether virtual or in person – share common goals: to create impact, to get a message across with gravitas, and to impress the audience. Here are my top tips that works just as well for virtual, live and video presentations:
1. Story before slides
Plan your presentation. Analyse the time you have available and make every minute work for you. Structure is everything; decide your structure and craft your story before thinking about your slides. Always keep in mind that succinct content works best.
2. Understand your audience and their viewing habits
Understanding your audience isn't just about understanding how to deliver the right information; it's also thinking about the technology they will be using, their environment and the time pressures they may face. Make your content work for iPads and other mobile devices as well as conventional 16:9 formats. Keep your messaging focussed on your audience's goals and make the presentation experience a valuable use of their time.
3. Determine the balance between pictures or words
Good quality visuals like graphs, charts and images increase the amount of retained information by as much as 55 percent. Using these percentages, people attending a presentation with visuals will remember about 65 percent of the content after three days, compared to about 10 percent who only listened to the presentation.
4. Demonstrate that you know your stuff!
Highlight your best ideas. Why are you taking up all these people's time? What is it that you want them to do differently or think differently as a result of your presentation? Define this and build your presentation around it.
You've asked for the audience's attention and they expect you to know things they don't. Build trust early on by demonstrating that you're on top of your game. If you've got content, make it brilliant. It seems obvious but if you're unsure whether something is valuable, don't use it.
5. Have a S.T.A.R. moment
S.T.A.R. = Something They'll Always Remember. This acronym was coined by US presentation designers Duarte. For example: Bill Gates released a jar of mosquitoes on stage to make a point about malaria. Al Gore used a cherry picker to follow a graph line showing future CO2 emissions off the chart. Do something different and be remembered.
6. Edit out the fluff
Watch any great presentation and you'll notice it doesn't have any fluff. Every point is needed. If you're asked to do a 15-minute presentation, edit it down to 10 minutes; it will be better. A truth about audiences is they always want things to end sooner. At this stage time it out. This is especially significant in virtual presentations – make every second count, avoid trying to squeeze too much into your presentation, and be realistic with the time allocation you have.
7. Innovate together
Start thinking about digital tools to help make your presentations collaborative. Make your audience part of bringing brilliant ideas alive. Ending a presentation with a brainstorming session hosted on an online whiteboard for example, can create a unified vision and buy-in at the end of your presentation. Using digital tools can takes your presentation from passive to dynamic.
8. Be specific about your strategy when the presentation finishes
Create certainty. Be clear about where you go from here – how you will stay in contact? What real-time updates will you share? How will you dive deeper into key business strategies? Be specific.
9. Invest time
There's no escaping the fact that great presentations take a lot of time to structure, craft and rehearse. Practice your delivery by using good practice – vocalise aloud, rehearse in front of team members, review the timing. Practice, practice, practice.
In all of this … remember to be yourself. Don't adopt a presentation style that isn't true to you. Find what works for you and craft it.