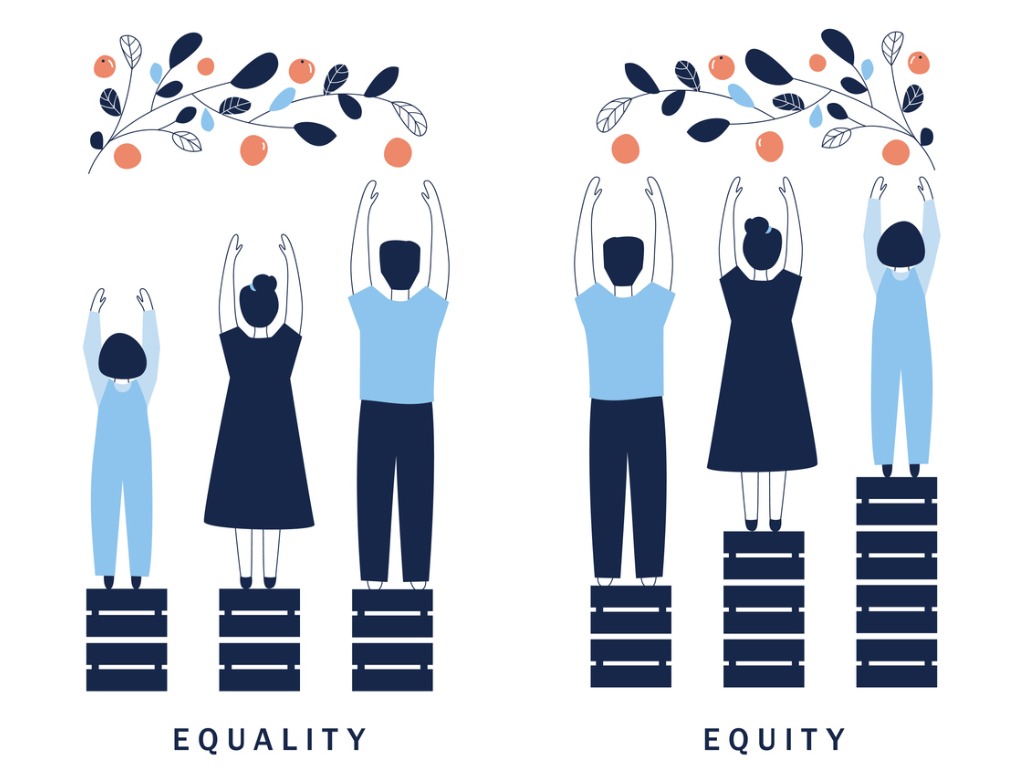 Use your networking platform to promote equity and equality with these tips from Chi Chi Okezie
There is no denying that 2020 has been an eventful, unpredictable and life-changing year. Besides starting a new year, new decade and it being a leap year, many other associated activities have changed our globe. One in particular is the role of equity and equality in our societies. The impacts of the pandemic, unemployment, health disparities, and social and racial injustices have exposed systems of inequality.
As executives, Assistants and professionals there can be a call to action to utilize your platform, position and network to advocate, ally and support equity. A great way to get started is through your networking efforts. Networking is a dynamic tool for building relationships, advancing in your career and business, development and personal branding. But networking can also be a vehicle for administering equality among your co-workers, colleagues, affiliates and stakeholders.
The Road Less Traveled
Historically, taking up a cause or mission can involve resistance and backlash. Being intentional about transformational change and mobilizing networks requires determination and passion. Many times, you may see yourself pushing forward alone or being that one voice. Do not feel discouraged or get weary on the journey. Taking the road less traveled inspires and motivates others.
There are steps that you can take to gain awareness and encouragement along the way. Tap into your networks for support. Share your purpose and goals for developing equity and how it can impact others. Disseminate consistent, accurate and meaningful messaging. Report this to your executive or leadership to amplify your voice. Align the values of the organization with your mission or cause. Find similarities which acknowledge and reinforce your pursuit for equity and equality.
Here are a few suggestions for expanding your efforts:
Write down clear or S.M.A.R.T. (Specific. Measurable. Achievable. Relevant. Time Bound) goals and objectives towards building out equity.

Find the similarities and commonalities within the strategic plan, mission, and vision of the organization or company.

Create steps or processes for implementing equity in much needed areas within the workplace / business environment.

Share your ideas with trusted colleagues both internally and externally.

When applicable and appropriate, communicate your plan with your executive or leadership.
Support Matters
Reach out to HR and other relevant departments who can offer insights and overviews for your plan. If there are internal resource or employee groups, consider joining or bringing them awareness of your cause. If applicable, offer to post information about your efforts in company publications or share your ideas in group meetings. Seek out like-minded individuals who can be ambassadors for spreading the word. Do not hesitate to research external models for reference, case studies and additional data.
Here are some questions to ponder as you gather your support:
Does my company / organization offer resources for enabling equity in the workplace?

Is there a budget or practical means for education and development toward equity?

Are there opportunities to create space for interactions, conversations on equity and equality?

What current work policies promote equity? How can we expand on them?

How can equity be a priority or standing principle within our work culture?
Accountability and Responsibility
As you are moving forward in your cause, it is critical to benchmark, access and monitor the success and mishaps that occur. Accountability is required from everyone involved in the process from top to bottom, internally and externally. Accountability must be consistent and enable factors of trust, commitment, transparency and respect.
Along with accountability, it is also imperative to incorporate responsibility. All participating parties have an obligation to be fair, honest and objective throughout this process. As professionals, stakeholders and partners we are leaders who need to align our actions with our words as well as set a standard of excellence and professionalism. Being dedicated to these principles can further move the process and create positive buy-in.
Use these key strategies to implement equity in your workplace, communities and organizations. Equity is an essential element to the advancement, development of individuals and the success of the overall company or institution. As professionals, executives and leaders, advocating for equality by using available resources and communications can be powerful.