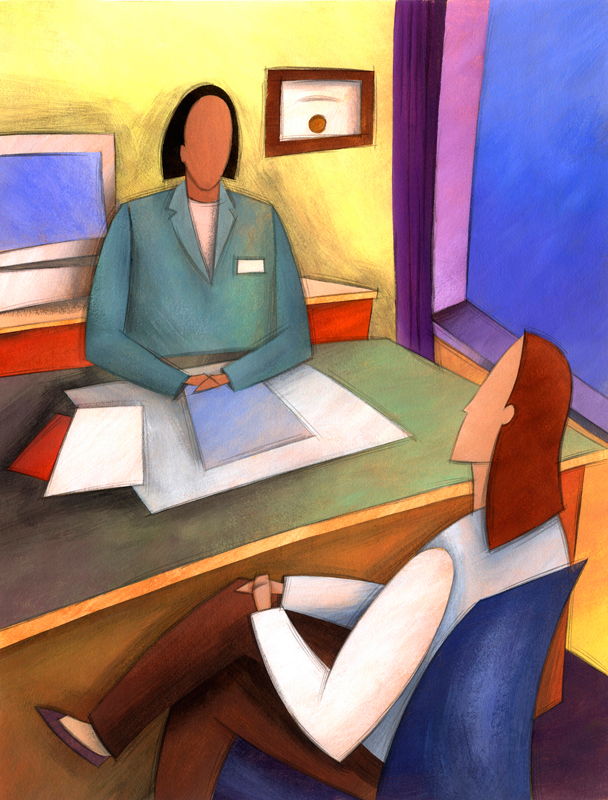 Time and time again I hear from PAs how they struggle to find a way to work with their executives. With the constant demands and complexities of your role, the last thing you need is a resistant executive, who slows you down, and obstructs your ability to assist and work with them to the best of your abilities. Make an executive decision for the both of you and ensure 2015 is the year you address any outstanding discrepancies or "niggles" with your boss, and start a working relationship, that actually does "work" for the both of you. Your executive and your career will have a lot to thank you for in the long run.
It's not a case of being abrupt, demanding or confrontational, but more so using the skills that you have acquired throughout your career to coax them in to assisting you in fulfilling the demands of your role, and in turn fully supporting and assisting them. A few pointers are outlined below, with the aim of helping you to manage your boss, and develop a successful two-way relationship which works for both parties.
Schedule time
It's no secret that your executive is incredibly busy, and finding time to break away from their daily routine/schedule for even five minutes to have a catch up could be incomprehensible to them, or they may think it's not necessary.
Think about what time you need with them and how frequently. It may be that you'd like to catch up with them each morning for five or 10 minutes to discuss the day's agenda, and then have a 30-minute meeting every other week to discuss any other business or forthcoming appointments. Look at their calendar and see where you can schedule in the time to meet with them – it may be 5 minutes before the working days starts, or five minutes at the end to iron out the "ins" and "outs" of tomorrow.
Schedule in your slot and send your executive an invitation – with a message which states why you have selected this slot and what you would like to discuss – eg "I would like to catch up with you first thing tomorrow morning to go through the following points…" or "You have a meeting with Mr Jones tomorrow at 10am, the notes for the meeting are attached – need to run through a few points beforehand at 9.50am, before you meet Mrs Smith for lunch." You'll find they will be hard pushed to decline the invitation, if you clearly confirm the reason for the meeting and outline your agenda, making it clear as to why the meeting needs to happen. To ensure the meeting is not overlooked once it is agreed, make sure you "flag it" – this will highlight that the meeting/catch up is important, and ensure it doesn't "slip" their mind.
Regular meetings with your executive are crucial for the development of your working relationship, as well as getting to know and respect each other on a more personal level – a PA and Executive who have a great relationship will tell you this.
Further training in how to expertly use email packages could be a great way to enhance your efficiency and capabilities throughout your working day. Being able to use advanced mail features to manage and customise your mail environment and calendar options will make the tasks you carry out on a daily basis a lot easier. It'll also enable you to effectively and confidently communicate with your executive (and other colleagues), and organise them more resourcefully. Also, if your executive is failing to give you full access to their emails, being deemed an expert in Microsoft Outlook could be your way in, and a surefire way to gain their confidence in your capabilities. It will confirm to them that you are able to further assist and support them by helping manage and organise their mail environment and calendar.
Put yourself in their shoes: In order to be able to work with your executive and support them to the best of your abilities, you need to understand how they operate, what their role actually entails and get in to their frame of mind – put yourself in their shoes. What areas of the business do they operate within? Are you well versed in these areas?
If not, it may be time to look at expanding your role and the support you offer by getting to grips with the real intricacies of the role of your executive. If they are in the field of finance, embark on a short course or seminar which will enable you to gain an insight into the areas in which they operate. This will undoubtedly help your career no end; having knowledge and skills in a different sector of industry, but also being able to support your executive whilst being more attuned to their role.
A management or leadership course could also be a great way to get into the frame of mind of your boss, and allow you to understand and grasp their role more intimately. This will not only give you more confidence and the opportunity to expand your expertise and, in turn, your career progression, but it will also enable you to gain a deeper insight in to the demands, pressures and requirement of your Executive's role, and enable you to support and manage them more efficiently, on a genuine level.
Look and 'Be' the part: We've all heard the phrase "Dress for the job you want, not the job you have." But this isn't the be-all-and-end-all of looking the part at work. The way you look and present yourself in your role is not solely about the way you dress – although it does play its part. Looking and being the best PA you can be in order to support and manage your executive is about always remaining professional, presenting yourself in the best possible light and seeking out ways in which you can continuing progressing in your career and assisting your executive in progressing in theirs.
Seek out ways in which you can stand and really take command of your role. This could be anything from making a conscious decision and taking action over your CPD by requesting training in new areas of the business. Or requesting funding/investment to attend an industry event or seminar which will enable you to network with your peers, and learn tops tips on how to progress in your role, to putting yourself forward for a new project. If your executive sees you are serious and passionate about your career, they will understand how important it is for you to succeed in assisting them, and should not really want to hinder this.
Your executive needs to have the confidence that you are fully capable in your quest to support them, and know that you are serious about having a successful career. Once the penny drops, they will subconsciously be more open to you managing them, and in turn 'let you in", as they know your sole aim is to be successful in your quest to assist and support them with their success.
As with professionals in any area of industry, there may be people within the company who the executive does not necessarily get along or "gel" with. As a PA, this is simply not an option. It's over to you to cultivate a favourable working relationship, in which you both are working together in harmony, and in effect making each other's lives easier – this may not necessarily be on the top of the list of important things to do for your executive, but it has to be on yours, in order for you to be as successful as you possibly can be.
A good relationship between the two of you is the foundation from which your career can succeed and progress. If you refrain from tackling any issues you have which prohibit you from carrying out your role effectively, be assured your personal and professional growth will be stunted, as will the progression and perception of the profession overall.