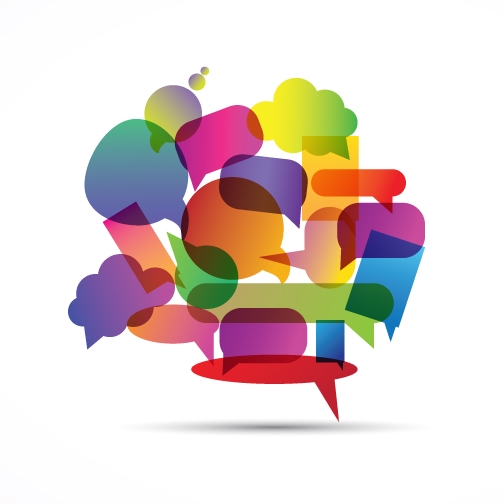 Tanya Ireland explains how being bilingual can help you get ahead
It is well-acknowledged that one of the best ways to get ahead in your career and broaden your horizons is to learn a foreign language. Whether companies are conducting business overseas or fighting for a larger market share at home, employers are increasingly seeking out bilingual workers. A recent "CareerBuilder.com" keyword search turned up more than 1,000 job postings seeking bilingual applicants in the United States alone.
At a time when the study of foreign languages in Anglophone countries is rapidly decreasing (according to a recent census, around 82% of the US population speaks only English), linguistic competence increases career prospects, travel opportunities and salary potential. This is especially pertinent when working as an assistant within international companies in all sectors.
In our experience many of you list "evolution" or "career progression" as one of the three most important factors when searching for a job. The opportunity to progress is one of the many benefits of being bilingual that can be especially attractive in the administrative career path, where job flexibility and diversity can be hard to come by.
The question is, if you are considering studying another language to enhance your CV and further your career, which language should it be?
Before choosing or developing a particular language, think carefully about your motivations. Is increasing your value as an employee the most important aspect? Do you want to live and work abroad? Or is it the lure of earning a larger pay package?
Added Value
Let's begin by considering the first of these. The more professional contacts you can communicate with, the more versatile and thus more valuable you become. Broadly speaking, Mandarin, English, Spanish and Arabic are some of the most widely spoken tongues in the world. Though it is impossible to ascertain exact figures, estimates for English vary between 250 and 450 million. In terms of languages used most widely in an official capacity, the list is topped by English (57 countries), followed by French at 28, then Arabic, Spanish, Russian and Portuguese.
The lure of living the expat life can also provide strong motivation to acquire a second language, with the United Arab Emirates topping the tables with an expat population of more than 70%. Within Europe, over 30% of Luxembourg's population is expats, though in terms of quantity, Germany leads the way with over 10 million non-native inhabitants, followed swiftly by France.
If you are thinking of emigrating, it is worth bearing in mind that it can put you at a disadvantage if you do not speak more than one language. Outside of the native Anglophone countries, it is increasingly the norm for residents to be multilingual, especially in countries like Switzerland, where many speak 3 or 4 languages fluently.
Therefore, to stand a chance in the increasingly competitive expat job market amongst the 3 million Britons currently working abroad, developing your language competencies is vital. This is where it's worth considering longer term career prospects by researching the languages favoured by different sectors and places of work; give serious thought to the languages of emerging markets such as Russian, Chinese and Brazilian Portuguese, which are far less widely spoken as second languages than French and German.
Knowing the Lingo
There is also much to be said for mastering a more unusual tongue, with Japanese, Chinese, Korean and Arabic generally being the most difficult for native speakers of English. A less widely spoken (but still useful) language will enhance your CV still further and help you to stand out from the crowd. Chinese and Arabic are particularly useful in institutions such as the UN, being two of the official languages alongside English, French, Russian and Spanish.
However, this doesn't dispute the usefulness of old favourites such as French and German: French is after all the most recognised lingua franca after English, being used within NATO and UNESCO among others, and is the only language aside from English to be spoken on five continents. It dominates institutions such as the European Court of Justice and will keep your options open in a way that more unusual languages cannot. In other words, French is a safe bet!
For business, meanwhile, German is often an advantage when working in central Europe, while Spanish or Portuguese will open doors in South America, as well as being the second most widely spoken language in the United States.
It is also worth remembering that it will take considerably less time to attain fluency in a language like French or Spanish than, say, Japanese. It is all very well and good having a basic knowledge of a foreign tongue, but if you are expecting to conduct your professional life in the language then near-native fluency will generally be required. This is particularly pertinent when working as a senior executive assistant or PA in an international company, where liaison with multinational line managers or internal and external contacts based overseas is not unusual.
A common example is the legal sector. A cursory glance at the top 50 law firms reveals a growing presence not just in Europe and the US, but also South America, Asia, Africa and the Middle East. This growth in international business is accompanied by a growing need for multilingual and multicultural staff who are at ease living and working in a wide variety of environments.
So you need to decide who your target market is. What kind of sector do you want to work in, and are you hoping to appeal to a mass audience or a more niche market?
The choices you make regarding sector will have an impact on your potential salary, though generally, speaking another language or being bilingual could increase your wages by as much as 10-15%. However, do remember that in many cases it's the position, not the employee that is considered bilingual, i.e. if you don't have to use your language skills for a significant portion of your job, you may not be entitled to differential pay.
Step by Step
If you want to maximize the use of your languages as an assistant, you need to take a targeted approach.
The first step is to streamline your job search. With HR contacts and a specialized knowledge in the assistant job market, recruitment agencies can speed up the process enormously. If you want to use your languages on a day-to-day basis, there are specific agencies for bilingual assistants located in many major cities around the world. Going through an intermediary can be a good idea if you're moving to another country or are unfamiliar with the job market – agencies can provide advice about how to proceed, and make the most of your skills.
Another way to be proactive is to add your languages to your LinkedIn profile, so recruiters as well as your current employers know what you can do.
When applying for bilingual positions, be prepared to take a language competency exam, either with an agency, or directly with the employer. While oral skills are arguably the most important, employers are increasingly searching for versatile staff who can manage multilingual correspondence, translations and customer relations.
Either way, the key to making a language work for you is taking a thorough approach. Once you have attained a high enough standard, you must work hard to maintain it. Remember, if you don't use it, you lose it! This necessitates extra effort outside of the work environment, to avoid it becoming a dormant and unused skill on your CV. Preferred methods vary from person to person and can be tailored to your interests. Enrolling on a conversation exchange programme can be an enjoyable way to practise and meet like-minded people, whilst other options include watching films and reading novels in the original language.
Although at the outset it may seem like an uphill struggle to attain operational fluency in a foreign language, if you are willing to put in the time now, the long-term value of your linguistic skills cannot be overestimated!