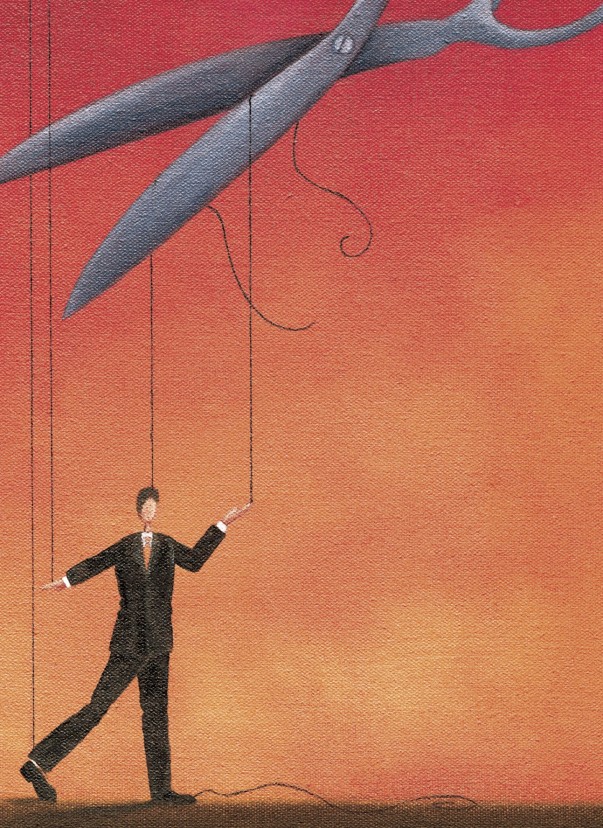 Bin dead projects and create some valuable time, but don't rush to fill it with new things says Kathleen Drum
The New Year is traditionally a time for new beginnings, and the setting out of goals and plans for the coming year. As a former Assistant, I like nothing more than seeing the orderly calendar of meetings and events for the next 12 months, all in the right place and right time. The comfort of an ordered and regular schedule can, however, mask complacency within an organisation – the "but we've always done it this way" mentality. So, now that we are back into the swing of the New Year, think about the commitments you have made or continued from last year. Are there any that you could "start to stop"?
Here are three suggestions:
Existing meetings
It may not be possible to remove any existing meetings from the calendar but it may be possible to tighten them up: meetings tend to expand to fill the time available. If you use Outlook, the default time block for meetings is 30 minutes, which tends to encourage thinking in 30- (or 60-) minute blocks. You can, however, amend the settings! This one simple trick will assist you in thinking differently about you and your Executive's time. Telephone calls can be booked for 15 minutes rather than half an hour, and meetings for 45 minutes, rather than 60 minutes. It's a small change, but it signals that your time is precious.
This is also a good time to think about meeting frequency (fortnightly vs weekly) and whether your Executive needs to attend for the entire meeting – is there a case to be made for attending only the first or last part? Can attendance be delegated? If you are looking for an opportunity to step up into more of a business support relationship with your Executive, this could be your way in. Are there any meetings that you already attend, or could begin to attend with your Executive, with the goal of being his representative for that meeting? This can then become part of your personal development plan for the coming year.
Dead projects
You know the ones I mean! Those spreadsheets or mini-projects that are half-complete; they languish in your inbox or in-tray taking up mental and physical space. Do you really want them hanging around for another year?
Take a deep breath. Take a long, hard look at them and decide:
Are they useful?
Are they relevant?
Can you finish them and file them?
Or could you archive them just as they are?!
If this last idea fills you with horror, you are not alone. In the Belbin model of leadership training, most assistants fall into "completer-finisher" category – i.e. the people who pay attention to detail and follow things through until the end. Remember that the needs of the business may have moved on since you started your project, so review it with the originator of the request and ensure you agree an end date (today!) and what "finished" looks like. If the idea of an "unfinished" project still fills you with dread, re-frame it as "no longer needed" and file it in an archive folder, off your desk. Set a calendar reminder for six months – if you haven't touched the project in that time, send it to the great shredder in the sky.
"Just in case" safety nets
Assistants love to be organised, to save the day and have everything at our fingertips. So when something doesn't work out the way we planned, we take steps to ensure that it doesn't happen again. Remember that one time three people turned up to a meeting without their meeting papers and you only had two spare packs? You resolved to never be in that position again so now there are five spare meeting packs produced for each meeting "just in case". But how many times have you actually had to use them? If you think about the time taken to produce them (let alone the environmental cost of all that paper), is it really worth the effort? Have a look at any other "just in case" habits you may have and question if they still serve you. If not, it is time to let them go.
And now, just because you have freed up some time, doesn't mean you should rush to fill it with new things. Assistants also need time to think and plan – the same type of "strategic time" we are so often trying to find for our Executives. Those little blocks of time that have been saved by tightening up meetings, and the mental clarity that comes from letting go of old projects, can give you the space to think. If possible, take that time away from your desk, outside in the fresh air – you may be surprised at the results!