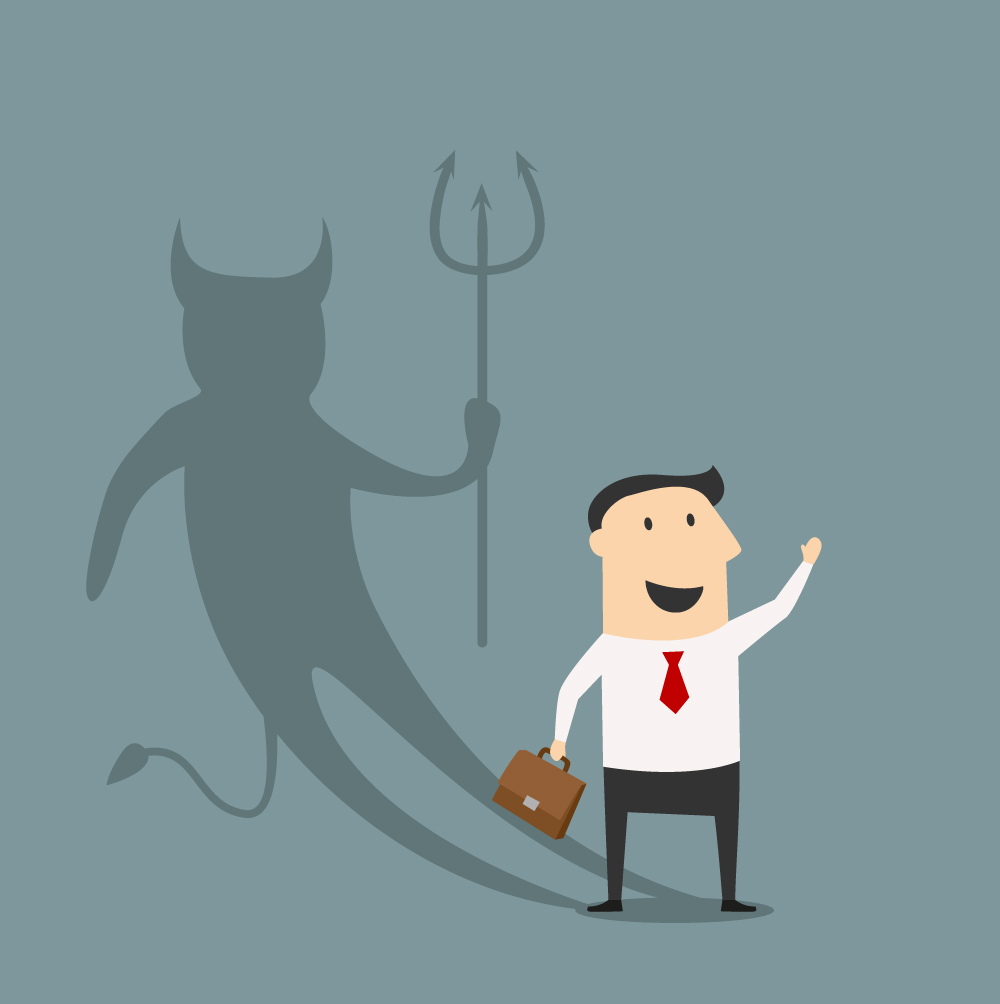 Some of us have the privilege of working for a good boss, even a great boss. And then some of us end up working for the bad boss, the boss from hell, the Cruella de Vil of bosses. Either way good or bad boss, we still have to perform our PA duties.
Over the years I have worked for both. Male and female. And the two bad bosses I worked for, one was male and the other female. So I can't really say whether it was worse working for a man or a woman. They were equally difficult, yet I still managed to perform under very trying and testing circumstances.
We read up and hear of how to deal with or manage the difficult boss. And I wonder just how many of those people giving advice have actually worked for a difficult person? All I can do is tell you how I coped and managed and stuck it out for the length of time I did before moving on to another position.
Support network
It is so important to have a support network in trying times (and good times too). For me, every time I thought I was going to give up or lose hope, these ladies just kept on motivating and uplifting me. It helped to keep me sane. For two years I was out looking for another position. I was eventually starting to come up with all the excuses and reasons why I just wasn't getting a position (my age was against me, my skin colour was not right, I was too old, I was over qualified, I was too expensive, etc, etc) yet my support network just kept telling me to hold on, the right position will come up at the right time – and it did. When I least expected it to.
Your support network could be your family and friends – mine was both and included fellow colleagues in the profession too. These ladies knew me personally, knew my strengths and weaknesses, they knew what I was capable of and even though they saw me break day by day, lose my confidence and even when the doubt started setting in they kept holding me up. We have a Whatsapp group where we all support and encourage each other on a daily basis. They are also a phone call away.
If I didn't have that support to help keep my focus and my sanity, I don't think I would be here writing about it.
Maintain your standard of excellence
You know your strengths, you know your weaknesses, you know how good you are at your job, yet a difficult boss will always find a way to make your think/believe otherwise. I know that standard of excellence I work by (and I set very high standards for myself) helped me keep sane and endure getting up in the morning and getting to work. I love being a PA, I love the work I do and I do it well. And I thought, regardless of the conditions I have to work under, I will still do what I can control and what people know me by. So I focused on just continuing to work and do everything at the standard I was accustomed to. So that when the day came, I left knowing that, that was the one thing they could not fault me on. And they couldn't.
Don't lose your smile
Never lose your smile and your inner happiness. And believe working for a difficult boss can do just that. I found that regardless of my unhappy situation, today I can sit back and laugh about some of the things I had to go through. In fact, even whilst going through it at the office, I just had to smile and laugh at the situation. I mean this boss wanted a PA, someone who didn't need micro-managing, someone proactive yet all she could do was micro-manage. It even got to the stage where if she left the office early she would call my landline, at 4.30pm just to make sure I was at my desk. And when that happened more than once, I began to predict when that call would come through.
Learn from your experience
Just because we work for a bad boss, doesn't mean it is all bad. There is definitely something to learn from it, like:
Resilience – hanging in there. The more bad vibes given you, the stronger you get to cope with them and not break.
Persistence – never giving up even though it seems like the best option. You just keep moving forward.
Changed focus – instead of focusing on what is not going right, focus on what is. This helps to keep you strong and gives you the courage to carry on regardless.
Never give up attitude – when your situation does change (be it a new position or new boss) this all comes at the right time. Just because it doesn't come when you want it to, doesn't mean you give up or lose hope – never give up.
If you are going through a difficult stage and are working for a bad boss – keep smiling, keep in touch with your support network and never lose focus.