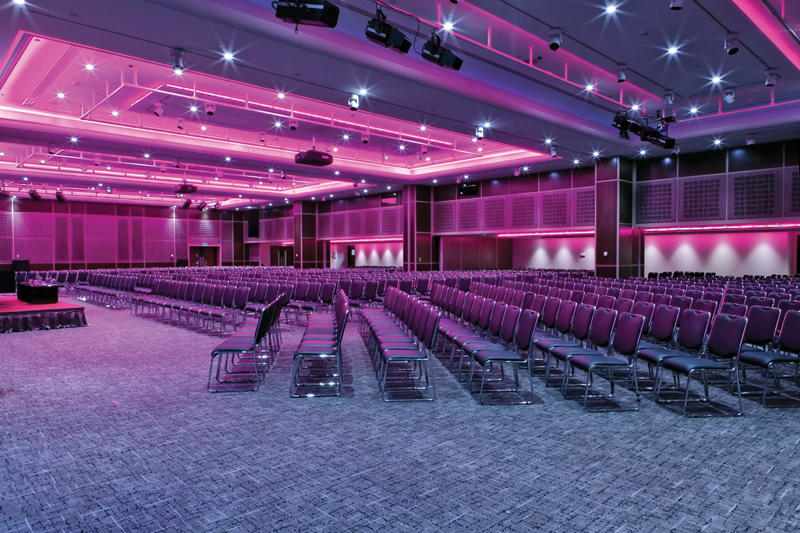 You know that feeling when a successful event has finished – a mixture of relief, delight and probably a touch of fatigue? The feeling isn't dissimilar for those behind the scenes at the venue – the execution of a brilliant event is tantamount for both venue and event organiser. And that two-way relationship is key. So, how can you get the best out of your chosen venue? It might not be rocket-science but understanding things from the other side just might well be illuminating (and hopefully helpful!)
With over 20 years' experience in the industry, Grange Hotels, recent winners of "Best Small Hotel Company 2013" in the Business Travel Awards, reveal our tips to ensure that your event at every step of the way exceeds expectations. Oh, event organisers, lend us your ears….
Mary Doogan, the Group General Manager for Grange Hotels, shares her insight into the event booking and management process. A smooth and stress-free event is not only a shared result but it is a shared experience.
Q: When enquiring with a venue during the early stages, what information is it important to know?
We totally understand that at the embryonic stages of your event, you may not have all the information to hand yet. Do not worry – as long as you have the following information to hand so we can provisionally book your event, the space is held and that's stage one over with. We are used to suggesting solutions and, essentially, filling the gaps that may be missing in the beginning. Not sure on what type of set-up might be right? Wondering where to have your delegate lunch? Ask the venue for suggestions – we know our spaces inside and out and can advise you on some of the aspects you've not made a decision on yet. As obvious as it sounds, your enquiry will get off to a flying start if you know the preferred date. And, if possible, have a few other date options available. Realistically, as long as we have an idea of minimum and maximum numbers, approximate timings, your catering requirements, any accommodation needs, what AV you might need, whether you could do with a technician on the day, any overnight hold – then the framework is already there for both parties to work on. Need to adjust numbers? Then keep us informed. Some changes are pretty much expected but it's helpful to keep us aware of this too. If you don't need five projectors and just need two, let us know – that way they are available should another client need them, for instance. Everyone has busier and busier schedules it seems, so be realistic about your delegate turnout on the day. This is probably one of the most changeable variables and effects essentially everything we are delivering on.
Get ahead of the game – as strange as it might feel to be thinking of mince pies for your Christmas party in sunny May, venues get booked up well in advance, at least 6 or 9 months, if you can. Even better, if you are placing multiple events, have all the dates ready to go to make the provisional booking. Of course, there is no cost in doing this, it's a simple save-the-date. And once this is in our diaries, the conversation starts.
It may not need emphasizing that honesty is paramount for all from all parties. There is absolutely no benefit in exaggerating numbers and/or holding space or dates which are not needed. If other clients are doing this it simply means that the relevant space may not be available to you.
Q: And what about getting value for money without compromising on quality?
Value for money is a shared objective – we want you to receive the highest quality service for the price you are paying. Honesty is the key here – give us an idea of what your budgets are and we will endeavour to work around that. Inevitably, there are some costs we can negotiate on and some we can't. It is worth bearing in mind a few different catering options that will adjust your final budget. And if you feel costs are getting on top of you – speak to us. At every stage, communication is key – we won't know what could be concerning you if you don't tell us. It's reasonable to expect a range – have that in the back of your head as the middle ground is there to be found!
As long as we know exactly what you are trying to achieve and the budget you are working with it becomes a joint effort to make that happen. Remember if you do have flexibility with dates, we could offer you a date when business is a little quieter. A good venue will never compromise on quality – rather like an actor wouldn't give a substandard performance to an audience of four compared to a full house. We have 16 hotels in London, all with differing facilities so if your budget is limited, then ask about the other options. And the more you work with a venue, the more we have a crystallised idea of your priorities.
Q: What does the venue ideally look for from the client before the event?
Every client is different with different concerns and expectations. Probably the most important thing for us to know before the event, and something that often gets overlooked by many venues, is to really understand the aim of the event. What is the overall intention? Once you understand the client's aim, you can understand the best way to achieve it.
The venue team understand the venue and, in many cases, almost live there! They've seen it at its best and have lived through its limitations. Naturally we will deliver the customers instructions, but sometimes we like to feel that we can offer alternative suggestions that we are confident can add value to the overall success of the event. This can be something subtle such as changing the location of a tea and coffee station to getting the best break-time audience for an exhibition stand. Or it could be something more dramatic such as advising on the size and style of a stage-set.
Importantly, we like to offer our experiences to our customers. We won't insist upon acting upon them unless we feel it will compromise the successful delivery of the service. But it's always there at our customer's disposal.
Q: How does a venue like to work with customers on the day?
We understand that the event is the pinnacle of all the months, sometimes years, of planning. We also appreciate that sometimes the venue on the day is secondary to other aspects, more important aspects, of the event as a whole. We also understand that little changes can affect the whole event – positively or detrimentally! We see a lot of event managers under a lot of pressure. Our job is to try our utmost to relieve some of that pressure through professional advice, service and conduct.
Something that helps greatly is to ensure that the client on the day has complete and immediate access to the various staff members running their event. From technicians to event planners to tea and coffee station replenishers! It's vital that we communicate their contact details at the beginning of the event and that those details are updated in the event of a shift change.
In hospitality management we're taught to give the customers all that they want. Unfortunately some things, despite our best intentions and endeavours, just can't be done immediately. It may be that the vegetarian option looks more appetising on the day than the meat option, but it's very difficult for a chef to produce another 50 portions without running the risk of the event over-running its lunchtime slot or compromising in some other way.
I think for us, it's about better communicating how our operation works to our customers. We'd rather lose a piece of individual business and retain the client's trust than shoe-horn a piece of business with potential for operational concerns into one of our venues and risk losing their trust in the long run.
Q: What information would a venue like to receive after the event?
Feedback! Lots of feedback! Feedback from customers is the single most important source of information to help us improve our product. Tick box questionnaires no doubt have their place and it's better than no feedback but we really welcome post-event briefings. Understandably, clients may not have time for a sit down after a busy meeting but we always seek to listen to our customers so that we can learn from their experiences. I think it's fairly obvious that any feedback helps us to improve our product and service. But it's just as important for staff recognition, development and training. "