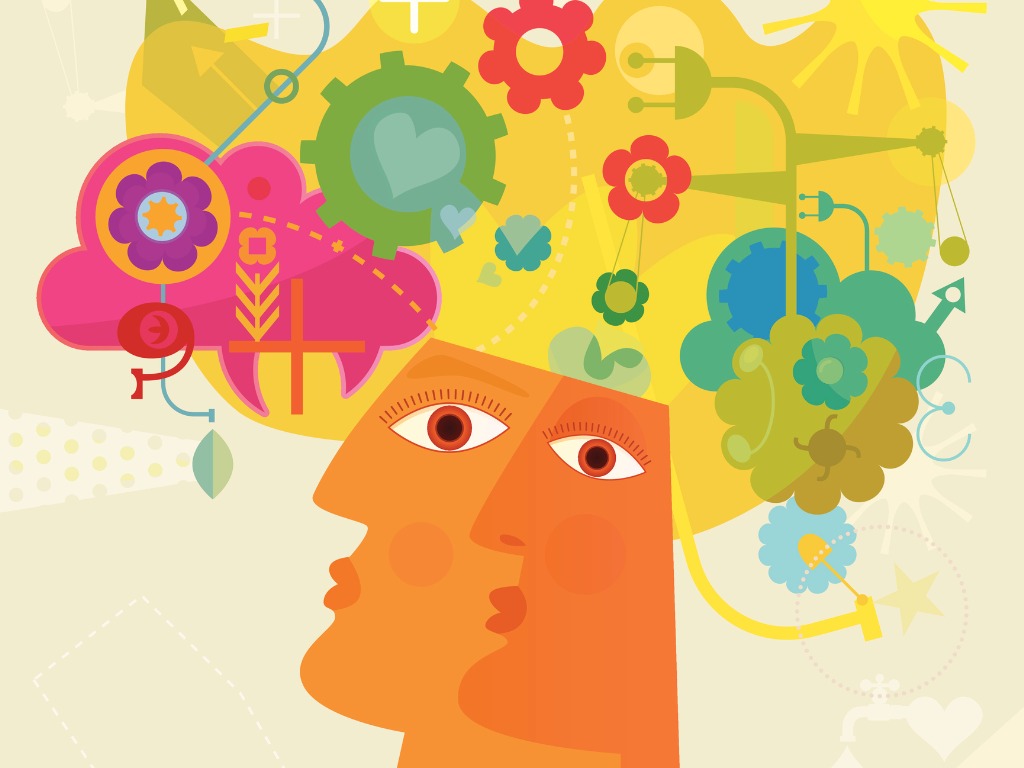 Corinne Hoisington looks to the future and the skills needed in our role, the office and our post-COVID world
How do we ensure that new allies remain steadfast and focused on a change agenda post-COVID that will ultimately boost business growth? We must balance protecting our role and running the business today with retooling our business for tomorrow to outrun extinction and thrive after the pandemic.
Collective displacement
We are transitioning forward, slowly but surely. Our admin world collectively experienced displacement in the past two years. How (and where) we continue our role has changed, leaving more than a few of us feeling disconnected from familiar comforts, big and small. Many of us now work from home offices that are slowly but surely transforming into a space with new creature comforts, from truly ergonomic chairs to multiple screens. While efforts to eliminate COVID-19 continue, organizations are inventing new ways to communicate with people and deliver innovative and creative experiences at a distance, in a different spatial and social context. I love the quote from Hope Bear, Chief People Officer from AWeber, which defines this moment: "I've always said that the building doesn't define the relationships; the relationships define the culture."
Pre-COVID, most of us worked within our office spaces defined by a computer, great Internet, and the space to connect and work together. But now, almost every one of us can add to our resumes that we have served as a VA – Virtual Assistant. We have collectively realized that we can use computers outside the office, connecting our staff across our communities with virtual meeting apps such as Microsoft Teams, Zoom, Blue Jeans, WebEx, and so many others. Some of us are heading back into our offices because we prefer the environment and the physical rapport, but others will make the decision (and hopefully have that option) to permanently work from wherever home may be. When the majority imagine the office of the future, they now picture a flexible workspace that can be physically located anywhere. And with the right technology combined with lessons learned over the past year, a remote workforce can share a great work experience and be just as productive as before.
The future and the flexibility of our collective office
Before 2020, our best workplaces leaned on their office space as a recruitment tool, offering elaborate exercise facilities, dining options, and other in-house perks to attract the most talented employees. But today, with remote work accelerating and companies adapting to social distancing, what's the role of the physical office in recruiting, retaining, and engaging the best talent? Many of us have one huge ask – FLEXIBILITY – in moving forward through this new decade and beyond.
We are seeing new settings involving hoteling and hot desking for companies looking to reduce their physical footprint – in other words, slashing costs by renting smaller buildings.
Hoteling
Hoteling involves employees pre-booking access to a workspace, much like at an actual hotel. Even in a room full of empty desks and unoccupied workstations, a person must reserve access to their spot, whether that be a dedicated quiet space or a conference room for collaboration. It may be a person, or it could be self-directed software. What matters is that the process is the same for everyone and there's a standardized record of the desk assignment.
Hot desking
On the other hand, hot desking is more freewheeling. A hot desk is also based on an unassigned desk concept, but the execution is first-come, first-served. If any employee sees an open space, she or he is welcome to claim it and get to work – no reservation required. Also, in shared spaces, expect more touchless fixtures, such as door sensors, automatic sinks and soap dispensers and voice-activated elevator banks.
Now I just saw a few of you cringe, right?
The thought of not having a permanent office space to settle into as a home base is unsettling for many who see a correlation between stability and productivity. You can be reassured that many of us will still have that organized office to call our own. However, others are reading this who truly want the flexibility to decide where they can be most productive, including working from home on a full-time or flexible schedule. And the companies that provide flexibility as a "recruitment perk" will attract the best talent.
We are mothers, we are fathers, we are grandparents, we are pet parents, and we want to have a work-life balance. Not only is achieving a healthy work-life balance an attainable goal, but Assistants and our businesses alike see the rewards. When we are balanced and happy, we are more productive, take fewer sick days, and are more apt to remain in our jobs. And consider this – do not apply for jobs only within your "neck of the woods." Because you can now work from anywhere, view the entire world as your path to opportunity and employability. Be the chooser; do not wait to be chosen. Choose companies that honor their workforce. Google this: Glassdoor best places to work in your country.
With many workplaces now being forced to operate remotely, long-term flexibility could be here to stay, allowing more women to remain in the workforce while balancing home and work life, says Elise Gould, senior economist at the Economic Policy Institute. This change in workplace structure could have a huge impact on women, as they are more likely than men to adjust their careers for family. In fact, roughly 31% of women who took a career break after having kids said they didn't want to, but had to because of a lack of employer flexibility, according to a FlexJobs survey.
Our collective shifting role
Many traditional organizations that once kept digital transformation at arm's length have now embraced it. Well, they had to move forward or be forgotten! Soon, even more advanced hardware and software that revolutionizes work-from-home experiences and team collaboration will become more commonplace. Companies that invest in them earlier will gain a competitive edge. But in our roles, we must also rise to the occasion, seeking new technical training opportunities at every turn. We cannot wait to be asked to get upskilling; instead, we need to forge forward ourselves, always learning and sharing new digital and productivity tools. Don't wait for the IT mandates, but rather, be ahead of the curve.
The fourth industrial revolution
We're currently in the midst of what is called the fourth industrial revolution. Developments in fields like artificial intelligence (AI), robotics, and other technologies are happening faster and faster, hence changing the nature of the jobs that need to be done – and, by extension, the skills needed to do those jobs. We must harness AI in our own roles. For example, check out the new Ideas button in Excel – simply click a cell in a data range, and then click the Ideas button on the Home tab. Ideas in Excel will analyze your data and return interesting visuals about it in a task pane. Try something new every day. Watch a YouTube tech video! Read every article in this magazine every month! Work together with your teams to expand, refine, and build new skills, teach one another, and solve problems in the workplace. We must be RELEVANT!
We are seeing that being MOS, PACE, CAP, and TEAMS certified is bringing more advancement in our positions. Go that extra mile every day and highlight and credential your achievements. Get business cards with these certifications printed on them and add your credentials to your closing signature. Remember, administrative leaders bring solutions to the table; everyone else brings problems hoping a leader will develop a solution. Your enthusiasm can be contagious, and your knowledge becomes a company asset.
In conclusion
Our roles are changing quickly – is your primary role booking travel? Customer-facing welcome agent? Conference planner? Changing consumer patterns of coming to an office and business preferences with greater interest in social distancing will limit large group events such as conferences and face-to-face meeting travel for the foreseeable future, and inevitably depress the volume of business travel. Time to reinvent your role! With new office footprint reduction, could a large space become a new place for in-house training and small conferences? Think out of the box; learn a new skill.
Time to ask these questions – What's the "big idea" that could shape your industry and your role for the next decade? What multiyear trends have been irrevocably pulled forward? What are the new trends we need to confront? Time to retool, reskill, and reinvent ourselves! Believe in yourself and everyone will follow.