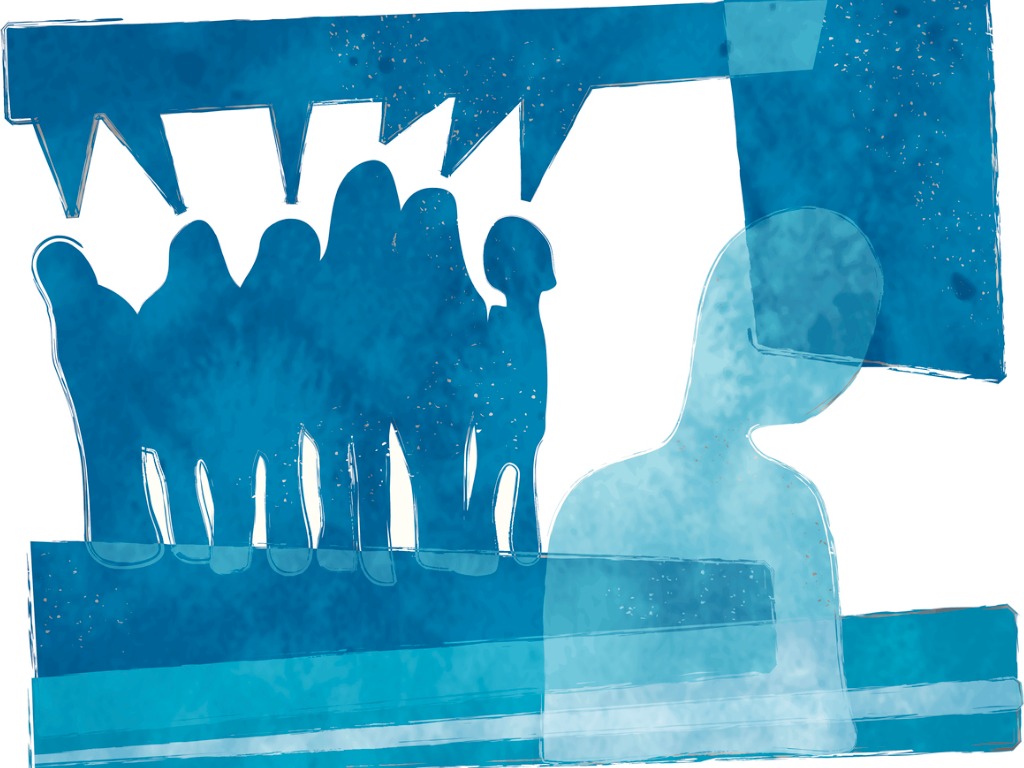 Chi Chi Okezie advises applying simple techniques and creating a plan to overcome networking anxiety
Networking is an excellent way to build your career, brand, skillsets, development, leadership, etc. Several studies reveal that having supportive and diverse networks leads to more opportunities, access and resources. Unfortunately, many times we find ourselves shying away from networking, and procrastinating due to anxiety.
In this article, let's focus on how to mitigate various aspects of anxiety. Our primary goal is to produce effective and efficient networking outcomes. Applying simple techniques and putting a plan in place can offer solutions to common setbacks.
Fear of the Unknown
Often, we know the necessity of networking but fail to be consistent due to the fear of the unknown. Lack of confidence can also produce negative, unwanted and false perceptions. Focusing on these types of thinking patterns can deter you from attending events. The best tip is to focus on the reason and / or outcome(s) for your networking goals. Ask these questions:
What are three positive outcomes achieved from attending this event?
What value can I offer to the people I meet at this function?
How can my story or journey inspire others?
How can connecting with new people enhance my network(s)?
How can attending this event lead to more successful encounters?
Taking the focus away from any anxious thoughts and redirecting it toward your role at the event is empowering. Getting hold of your emotions and being positive about the outcome(s) of the event can motivate you to attend more events. Continue to practice this mindful exercise to build your confidence and strong awareness.
Seek Out Support
Networking is not meant to be done alone. Reach out and lean on your current networks, co-workers, colleagues and trusted friends. This ultimately requires maintaining and fostering relationships and involves being authentic and transparent about your current state of being. Schedule time to properly connect and share your objectives. Be open to constructive feedback and different perspectives in order to make progress. Be responsive and communicate effectively to enable the process. Ask these questions:
Do I need additional support?
If so, who can I reach out to for assistance?
Does my current network enable safe spaces and self-expression?
Am I ready to change and do I believe there is something better for me?
Am I willing to use the helpful advice / feedback to develop?
If not, where am I getting stuck?
Can I use this experience to motivate and encourage others?
Follow Through
As you are navigating through your networking journey, do not give up. Stay committed to accomplishing your goals. Do not compare yourself to others or think there is only one path to success. Do not hesitate to embrace opportunities to learn and improve your wellbeing. Create helpful habits, affirmations and reminders to help you stay on course. Listen to useful podcasts, read relevant publications and engage with like-minded individuals. Establish a schedule or timeline for networking and connecting with others. Join or get active in groups that share your values and understand your needs.
Reach out and set aside time to monitor your progress, share wins and evaluate your methods. Ask these questions:
Am I moving forward in my endeavors?
If not, where am I getting stuck?
Have I increased my confidence and self-awareness?
What new things am I learning and applying to my networking?
Where do I see myself 3 / 6 / 9 months from now?
Things are not always going to be perfect; expect to be a work in progress. Do not get discouraged. Your transformation is a key indicator of your growth and development. Above all, the most important takeaway is to find value in yourself and share it with others.