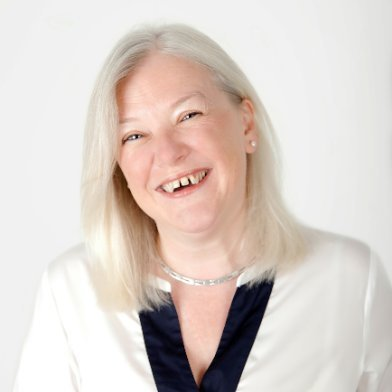 As many of you know, I spend my summers out at our apartment in Spain. I am still working but it gives me head space to plan and look at new options that we might offer you in the coming year.
It's a precious time, where I have time and space to step back from the business and look at the past year. It puts things into perspective.
So whilst this year has been full on and at times the workload has been exhausting, having time to reflect on what has been achieved, what has worked and what hasn't is priceless. I will be back in September fully refreshed, full of steam and ready to conquer the world. It does my heart good just to catch up with myself and understand what this movement we have created has really done this year.
We have attended over 160 events in person, in over 21 countries, meeting thousands of you in the process.
We have run 48 hours of #adminchat, our free weekly online training tweetchat.
We have sent over 50 newsletters full of tips and links to free resources to help you in your roles.
Executive Secretary LIVE changed the lives of those that attended and was a resounding success for the second year running.
Our LinkedIn group now has over 27,000 member – Assistants from all over the world that are sharing useful information, networking and have become a resource for each other.
We have over 5000 Twitter followers networking on a different platform. Many have begun networking with each other and formed firm friendships and useful contacts.
We have spread the word all over the world about the International Year of the Secretary and Assistant and what that means for you.
Bullying has been addressed and a campaign started to tackle this huge 'Elephant in the Room' both at LIVE, through our social media and in the publication.
And of course, we have published 288 pages of articles from the world's top trainers.
So what have we been working on that is coming in the next 12 months? The answer is plenty!
We have just relaunched the website at 
www.executivesecretary.com
 to give you a much better experience. There is a fresh, modern new layout. The search facilities are awesome. You can share articles and comment on them. We have a whole new events section and you can now add your own events as and when you want to. The new site also features some of the best blogs in the industry. This is just a start – there is so much more functionality and lots more services that we will be adding in the next few months.
Watch out for our new training course directory, coming later in the year as well as a new series of books 'The Executive Secretary Guide to…'. We will also be launching a page of webinars from some of the industry's top trainers. You can currently see a small selection on the website, but this will become a directory in it's own right. We will be launching an online bookstore and you will be able to download any one of the over 100 adminchat transcripts from the last year.
Not only that, but Executive Secretary LIVE launches in Dubai in November and is set to return to London in March 2015. We are in talks about taking it to the Far East, India and Russia too.
Not bad for a four person team!
So as I sit here on my balcony in Javea, Spain. I raise a glass to you all. It is a privilege to be part of such a wonderful market and I would like to thank every one of you that subscribes, attends events, belongs to one of our social media communities or has emailed me with ideas. You are helping to create a new world for yourselves. The world that you deserve.
Keep them coming and look forward to being back with a vengeance in September.
Salud!
Lucy