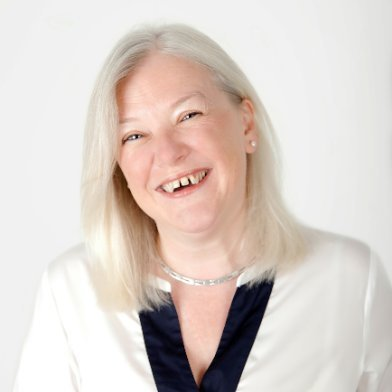 Back in the March issue of Executive Secretary, we featured a truly inspiring young Assistant who I met at the BEL Conference in Anaheim in February.
Marina Ivey's leg had been amputated at the age of 15, following a particularly nasty car accident. Today, two further amputations later and as a single mother of 11-month-old Jayson, she was running out of time to get together the money for the new leg she so desperately needed, but couldn't afford. With Jayson growing rapidly, she faced the prospect of no longer being able to carry her son.
The conference in Anaheim brought together, as these conferences always do, a particular kind of person: those who wanted to improve themselves, to learn, to take something new back to their offices with them, to change their way of thinking.
As I often say when speaking at events, these conferences are not just about practical skills but are usually hugely inspirational, giving attendees a new network of people, who think about life and the role in a similar way, to stay in contact with and move forwards with after the event.
Marina was a total inspiration to all who met her. Positive, strong, determined to help others in the same position as herself through her charity work and to not let having a limb missing stop her from doing the things she wanted to do. And she wasn't one of the speakers – she was a delegate. In many ways she is like an augmented version of so many Assistants who I meet at events all over the world. So hungry to be the best that she could possibly be.
The conference left everyone on a high and feeling that anything could be achieved. It is one of the most powerful things about the end of a conference. You can truly come away and change your life if you take the energy away with you. In Marina's case, led by one of the other delegates, Alisanne Frew, a group of us got together and asked "Why not?".
The result has been a short campaign to raise the $36,500 needed to buy Marina's new leg, which this week she has had fitted. Her latest Facebook post this morning said it all:
"Dancin with Jayce to Sesame Street's I Got a New Way to Walk couldn't be more perfect. I'm wiping away the tears as I smile at my lil man : )"
Marina would like me to thank each of you who gave so generously. We have changed her life. She says:
"There are not enough words to describe how grateful I am for you & Executive Secretary Magazine! Thank you so much for your love and support, and for all your hard work in helping me raise the money for my leg! I hope to see you at the New York/New Jersey BEL event, as I can't wait to WALK up to you and give you a huge hug. Thank you, Thank you, Thank you!!"
Conferences that are done right can be life-changing in many different ways. I look forward to seeing you at one near you soon.
Lucy