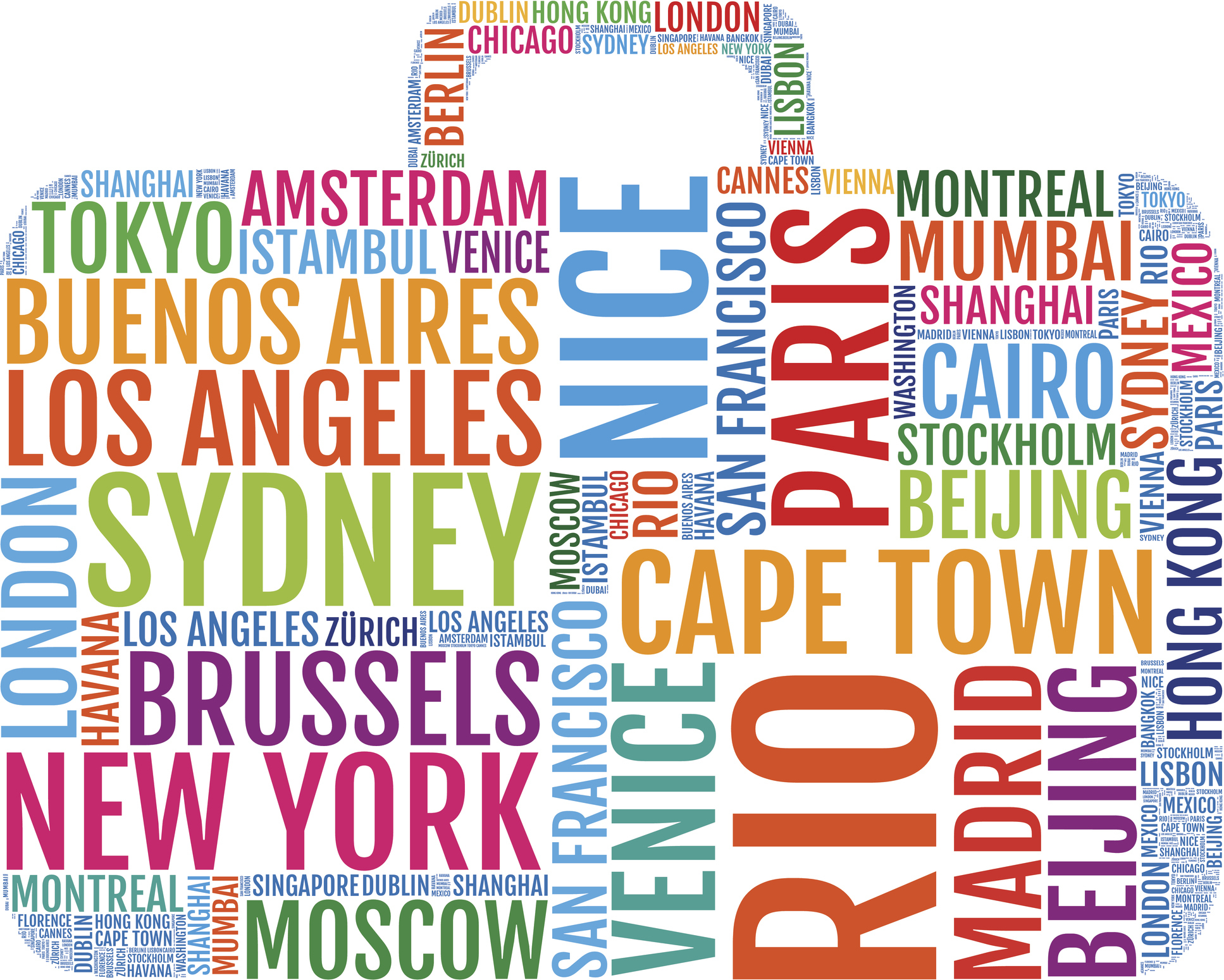 Planning travel and creating itineraries needn't be daunting if you follow these simple steps says Tae Lee
Planning travel and creating itineraries are daunting tasks that can feel like trying to climb Mount Everest: exhausting, stressful, filled with obstacles, and millions of steps before you can finally conquer your trip. And to make matters even harder, you are trying to climb with all of your travelers on your back! Regardless of whether you use an on-line travel planning tool, or complete these tasks manually, the key to success is creating a plan and taking things one step at a time. This will keep you on the right path and make sure you can conquer any trip that comes your way.
Step 1: Create your Traveler's Profile
Creating individual traveler profiles is the first and most crucial step in your attempt to summit any upcoming trip. Completed traveler profiles will act as your guide up the mountain. Store your traveler's information, preferences, and payment methods in one secure location so you will always have a reference point to come back to. Whenever you are creating a traveler profile, be sure to check all the boxes off the following list:
General Information
Name
Email Address
Phone Number
Date of Birth
Gender
Passport Number
Preferred Payment Method
Airline Preferences
Preferred Airlines
Excluded Airlines
Seat Preference
Preferred Class of Service
Loyalty Numbers
TSA Precheck/Known Traveler Number
Preferred Airport
Hotel Preferences
Preferred Chains
Minimum Star Rating
Room Type
Required Amenities
Loyalty Numbers
High floor or Low floor
Ground Preferences
Preferred Rental Company
Preferred Car Type
Preferred Transportation Method
Loyalty Numbers
Transmission
Pick up location
Figure 1: TRAVO profiles allow you to save all of your traveler's information in one password-protected place.
Figure 2: Add your traveler's preferred brands and loyalty numbers to have them automatically applied to future searches.
Step 2: Research and Plan
Researching and planning your traveler's trip is the most treacherous part of your trek. You are faced with countless obstacles in the form of ever changing meetings, unpredictable prices, and fickle traveler preferences. During this process, you typically need to open a tab for each online travel agency and airline you are going to be comparing for pricing. Then, you need to find not just the cheapest option, but the cheapest option that fits your traveler's preferences and schedule. If any part of this process is missing, you have to restart from the beginning. To avoid this, be sure you have all the information you need before you start your research. Luckily, you have your traveler profiles from step one to help you out! Here are some other things to check as you search for the perfect options:
Meetings
Get a list of all planned meetings.
Check if there are any pending meetings.
Enter the meetings into Google Maps.
Look up any time zone differences
Contact and applicable admins for meeting details
Flights
Compare prices across your traveler's preferred brands.
Filter by budget and your traveler's meetings to find cheapest flights that fit their schedule.
If there are pending meetings, check refundable fare prices for more flexibility.
Hotels
Compare prices across your traveler's preferred brands.
Filter by budget, minimum star ratings, and required amenities.
Use your traveler's meetings to find the most conveniently located hotel.
Ground
Compare prices across your traveler's preferred brands.
Filter each by budget, car type, transmission, and pick up location.
Find estimated Uber Pricing.
Research public transportation options.
Figure 3: Compare prices across every major airline, see your traveler's preferences, and apply applicable filters in one location.
Figure 4: Compare price and distance for all hotels as well as access exclusive corporate rates.
Figure 5: Compare pricing across all rental car companies as well as with Uber.
Figure 6: Add your traveler's meetings to filter flights, prioritize hotels, and create drive routes.  
Step 3: Finalize and book
By step 3, you're so close to the finish you can see the summit. All that is left is to get your traveler's final approval and book the trip. Sending for approval will be your main obstacle here as it will largely be up to your traveler to complete this task. Once your traveler has given the final go-ahead, you can book the trip.
Sending for Approval
Provide your traveler with multiple flight, hotel, and rental car options.
Use email plugins to set up reminders for yourself and your traveler for faster trip approvals.
Booking
Book directly through the airline, hotel, and rental company.
Enter your traveler's loyalty numbers.
Combine all confirmation emails and receipts into one folder in your inbox.
Figure 7: Send trips for approval through TRAVO. Travelers will be able to see your suggestions as well as provide feedback directly from the email.
Figure 8: All of your traveler's information and loyalty numbers are automatically filled out for booking.
Step 4: Itinerary Creation and Organization 
Last, but certainly not least, is creating an itinerary for your traveler to use while they are on the road. This last section of the climb, your traveler will have to complete on their own. You won't be with them every step. The best you can do, is prepare them with every piece of information they might need. Make sure you provide your traveler with all of the following items:
Itinerary Creation
Add all your traveler's meetings.
Use Google Maps to find drive times.
Add flights, hotels, and rental cars.
Include time, location, confirmation numbers, and contact information.
Providing an Itinerary
Print out the itinerary as a Word Document
Export the itinerary to Excel
Download the apps for all airlines your traveler will be taking so they can check in on their phones.
Figure 9: After you book, confirmation numbers are automatically added to your TRAVO itinerary. 
Figure 10: Add any items you have booked through other sites.
Figure 11: Export to a Word Doc or to Outlook. Flights, hotels, meetings, ground routes, and confirmation numbers are all included.
Figure 12: Send your traveler an itinerary they can view on their phones.
With these steps in place, you can make travel planning easier and more efficient, so it doesn't feel like climbing the world's tallest mountain.