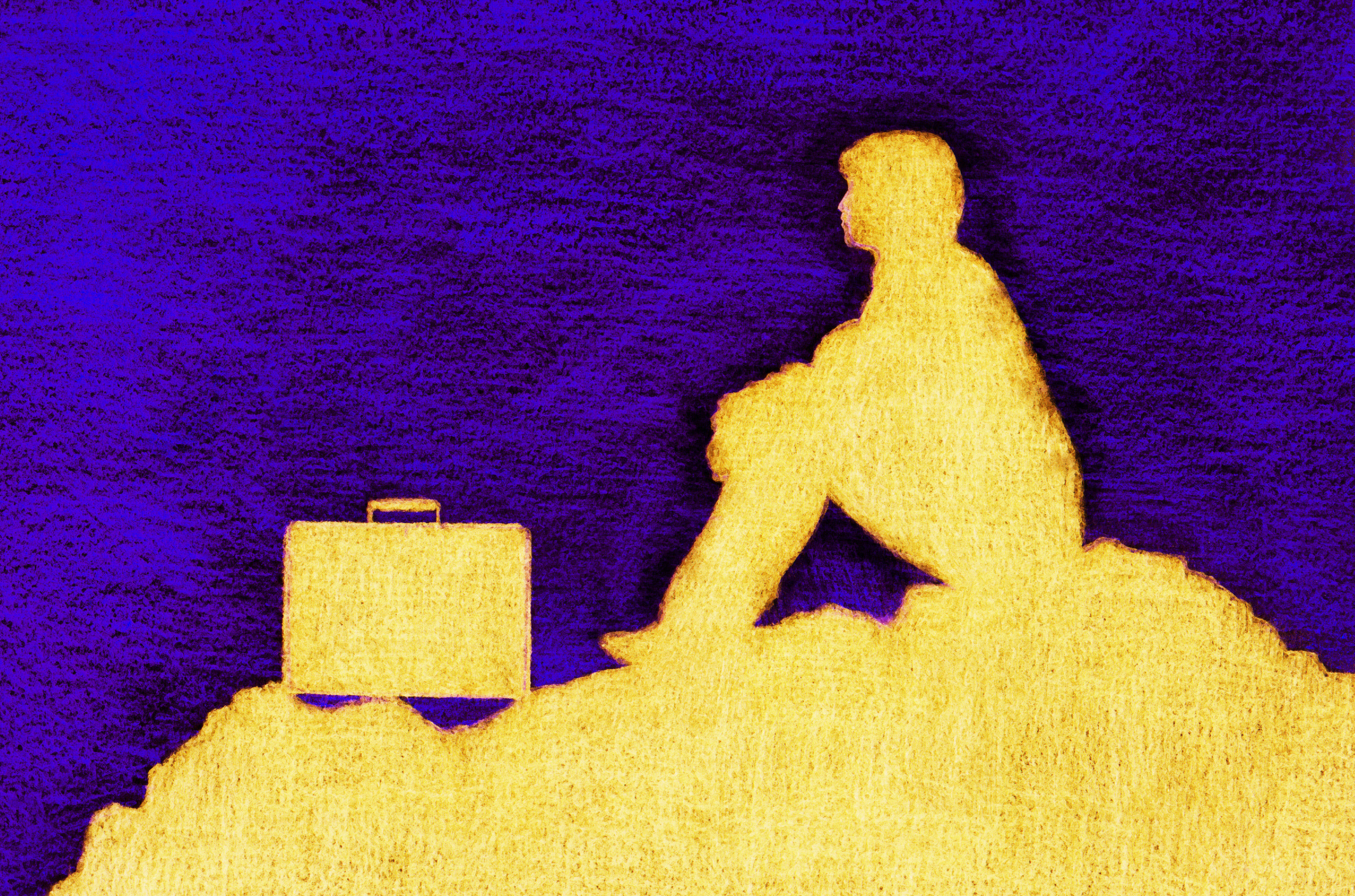 Are you sick and tired of being sick and tired? It's time to fuel up. It's time to get some R.E.S.T. explains Doug Dickerson
Once upon a midnight dreary, while I pondered weak and weary

Edgar Allen Poe
A first-grader wondered why her father brought home a briefcase full of work every evening. Her mother explained, "Daddy has so much to do that he can't finish it all at the office." "Well, then," asked the child innocently, "why don't they put him in a slower group?"
Have you ever had one of those days you wish you could be placed in a slower group? I think perhaps we've all had one.
It should come as no surprise that there are a high number of people who report burnout at work. A report from Statista (http://bit.ly/2dIiPan) reveals that as many as 62% of North Americans report high levels of stress. Of course it doesn't help that workload ranks as the top source of stress for those employees.
So how are you doing? A little weary? Are you feeling the stress? Are you feeling a little overwhelmed? Are you running on empty? What you need is some R.E.S.T.
Here are four simple reminders every leader needs to take to heart.
R: Remember you are only human
As leaders we like to pride ourselves in the quantity of our work. We equate success with how much we produce. But if we are not careful along the way we can take our eye off the ball and the quality of our work begins to suffer. Not good.
Our bodies need time to rest and recharge. As leaders we like to pride ourselves by being the first to arrive and the last to leave and outpace everyone. But we all have our limits. As a leader you are on a journey, not a 50-yard dash. Set your pace, work hard, but don't forget that you are only human. It's OK to rest.e:
E: Examine your priorities
"Either you run the day," said Jim Rohn, "or the day runs you." That is powerful advice for any conscientious leader. Intuitively we know it to be true. But how intentional are we in making it happen? I think sometimes as leaders we can be guilty of bringing much of our fatigue on ourselves because our priorities are misplaced.
How much time do you spend during the course of a day dealing with things that easily could be delegated? The most precious commodity you have is time. Using it wisely can make a world of difference. When you put your priorities in order you can save a lot of time and energy. Get this straightened out quick.
S: Set boundaries
One of the hardest things a leader learns is how to set boundaries. Perhaps it's a pride thing. We like being needed and freely dispense our wisdom to anyone who cares to listen whether it makes sense or not. We take on more than we possibly have time for just because we feel like "it's the right thing to do."
But here's the rub- our good intentions don't always measure up to our energy level. Just as we have to set our priorities we also have to protect our boundaries. So along the way we have to say no to good ideas. We have to take a pass on that extra-curricular activity that competes for our time. Establishing your boundaries is not a task to delegate; it's a task you own. Are you tired of running on empty? Are you tired of being drained physically, mentally, and emotionally? Define your boundaries and draw your line in the sand. No one is going to do it for you.
T: Take action
Running on empty? We've all been there. Feeling burned out? I know how you feel. No one is immune from these seasons in lifework, and in leadership. But we are not powerless on our path forward. We do have choices.
It's up to you to know your limitations and act accordingly.
It's up to you to set your priorities and stop wasting your time and energy.
It's up to you to protect your boundaries and learn to say no.
Are you tired of running on empty? Are you sick and tired or being sick and tired? It's time to fuel up. It's time to get some R.E.S.T.