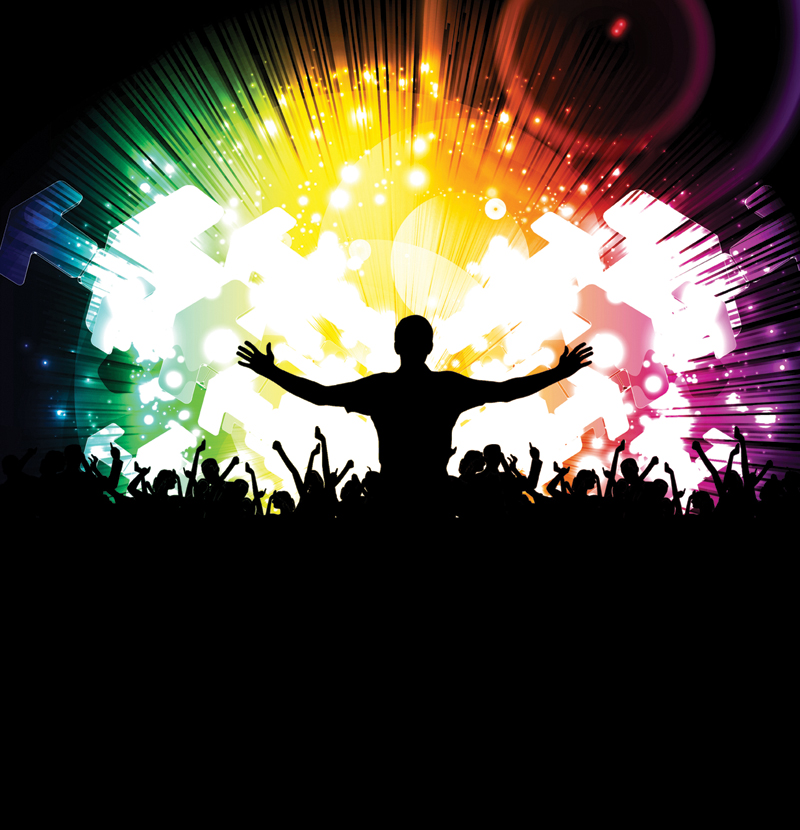 Many people, administrative assistants included, are afraid of public speaking. In fact, it's the number one fear in America, rated higher than snakes or fire! Truth be told, there is so much more to it than just talking on a raised platform. While you speak, you stand alone and all eyes are upon you making you the natural focal point in the room. I think that is the actual basis for the fear of public speaking.
Now let's talk about you. I'll bet you didn't think about being on stage this morning when you got ready for work, did you? Did you think about making an entrance as you badged through security into the building or as you responded to the first caller at your desk?
The truth is that even if you never set foot on a stage or give speeches at public gatherings, you are always, always on stage.
Whether or not you like it, the fact is that human beings form ideas and opinions about others within moments of meeting them. We all have an internal classification process and a need to organize our world and everyone in it. So, you have a very short window of opportunity to present yourself to the best advantage.
I'm amazed at how many administrative professionals overlook this critical "make it or break it" area of their career! In my Star Achievement Series® workshops, we discuss in detail how to brand and present yourself as a polished, well-groomed and well-spoken individual.
R-E-S-P-E-C-T
Simply put, it's all about respect. Respecting yourself enough to dress consistently every day in proper business attire, including neat polished shoes and modern hairstyle and makeup. Additional notes: if you wear eyeglasses, make sure your eyeglass frames are modern and up to date; and always carry a beautiful pen and professional portfolio to meetings. These say that you care.
Maybe when you were growing up you were taught that "as long as your clothes are clean that is enough." You may think that philosophy condones old styles, scuffed shoes, ripped handbag, clothes that don't fit your current body (too tight or too baggy) are inappropriate (sparkly clubbing outfits to daytime banking or law offices) or sporting a non-haircut and bare face "au naturel". Or, you may dress up one day, down the next, so no one can anticipate your presentation in advance.
Today's executives want their assistants to represent them when they interact with others. They want you to represent them well! They need you to deliver their messages – that's hard to do if your professional polish and presence have gone AWOL. Managers and executives want to see you exhibit the know-how to be modern, respectful of yourself, their business and company objectives. You should represent the business conduct and business attire that your CEO presents every day.
Managers and executives want to empower their assistants. They tell me this when I meet with them, because they want their assistants to grow.
In order to meet that challenge and succeed in business you will need to continually grow in how you present and view yourself. You need to reinvent yourself, over and over. This message isn't just for assistants with decades of experience. This is also for brand new assistants and those who've been working for a while. We should never stop reinventing ourselves and staying current, not just in our skillset but also in our brand presentation.
Furthermore, your career and your manager's faith and trust in your position as her or his ambassador to the organization, clients and colleagues, depend on whether or not you "get" this.
At my 19th Annual Conference for Administrative Excellence, I interviewed the powerful CEO of a huge company for my "Executive Perspective" segment, which provides attendees an opportunity to see things from the other side of the desk. It's an amazing time for everyone.
Do you know what this high-level CEO mentioned as his number one business pet peeve? He called it "car wash Fridays" because people in the organization mistook "business-casual Fridays" to come to work dressed in workout sweats, motto t-shirts, tennis shoes, sports jerseys, hoodies or jeans.
When did business-casual Fridays become just casual Fridays? When did professional business attire become beach or party attire (assuming your industry isn't related to the beach or clubbing!) Why do I hear good administrators say they want to grow their careers yet they collect stuffed animals in their cubicles and go to meetings with a tattered paper pad?
Style and presentation inconsistencies that do not jive with business objectives will limit you.
What do you do if everyone else at your office is attired without a thought to being on stage? I will acknowledge that it takes true courage to do what is right in your opinion. Just because others are doing something else you need not relinquish your convictions about your professional presentation.
While we're on the subject of good presentation, let me also mention the importance of great soft skills. Are you confident on how to make introductions? Can you make others feel at ease? Do you smile often and engage in eye contact? How is your tone of voice on the phone and in person? It's very important to "smile with your voice" because you can disarm a lot of tension in the office by your tone, not just your words. Good manners, joy, energy and positive outlook are all part of your presentation, too.
William Shakespeare once penned these words, "All the world's a stage, and all the men and women merely players…" In 21st century business today, we are still on stage, and it's up to each of us to present ourselves positively and powerfully."