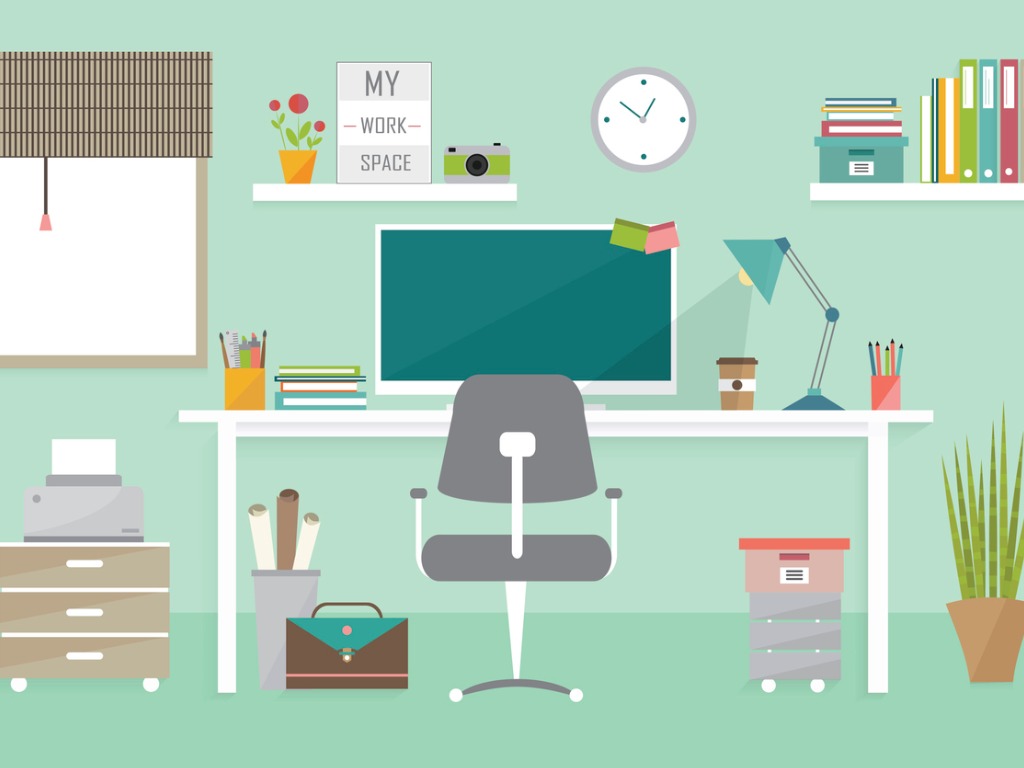 Your workspace is a professional space says Stephanie Naznitsky
Organization is at the heart of every administrative professional's job. As you know, with a strategically arranged workspace, you can always quickly respond to requests for files or contracts. Maintaining a tidy work area is also about presentation: your professional space is a reflection of you, particularly if you're in a client-facing role. But are you missing some of the ways you can create a workspace that allows you to operate even more effectively? Here are five tips you may not have thought of:
1. Establish high-priority zones
Turbocharge your efficiency by breaking your desk up into action zones. For example, place physical files that you're actively working on toward the bottom left of your desk, so you can easily read them as you type. Or keep contracts and documents needing signatures in a specific corner, where they're out of the way but still in sight and within reach. The zones you establish will vary depending on your daily duties. But regardless of your role, make sure these sections remain separate from the area where you tackle routine tasks – like answering emails or returning calls – to prevent clutter from taking over.
2. Consider personal comfort
You spend a lot of time at your desk, so you want to make sure your workspace is as pleasant for you as it is functional. After all, if you're uncomfortable, your efficiency can suffer. Follow ergonomic principles such as placing the top of your computer screen at eye level and an arm's length away. Make sure your chair is adjusted so that your knees and hips are level when you sit. (If your feet don't touch the floor, you'll want to get a footrest.)
Your phone and other frequently used items should be easy to reach, and if you make a lot of calls, get a headset so you don't strain your neck cradling the receiver all day. When possible, opt for natural light or soft-hued LED lamps rather than harsh overheads. Temperature is also important, so consider getting a personal space heater or small fan so you're not at the mercy of the office thermostat.
3. Go easy on the knickknacks
Personalize your workspace with some family photos and other individualized items, but don't go overboard. Too many decorations can create distraction and clutter, slow down your efficiency, and give others the impression that you're unprofessional. Consider office-appropriate things that inspire and motivate you, such as clippings of quotes or work you admire.
4. Get digital
More and more offices are embracing the paper-free movement, which not only helps the environment but significantly reduces clutter. Investigate digital administrative tools, such as cloud-based calendars, to-do lists and note-taking software. Both Outlook and Gmail boast a variety of features that can make admins' lives easier, from the ability to send emails at scheduled times to color-coded calendars you can populate with directions to meeting rooms or links to online boarding passes. A few of the many other options out there for admins of all levels include password manager Keeper, social media management platform Hootsuite and AudioNote 2, a notepad and voice recording app.
5. KonMari the chaos
Follow organizational guru Marie Kondo's lead when perfecting your workspace. Even office items can spark joy – anyone who's written with a brand-new gel pen knows that. Think about the supplies that truly help you get your job done productively and let those live on your desktop. Organize them using compact storage equipment that frees up space and looks good. (Think smart wooden organizers versus their clunky plastic counterparts.) Those dozens of rogue rubber bands and paperclips? Stash them in desk drawers that you keep orderly with bins and dividers so they're out of sight, but easy to find.
As an administrative professional, you've already built a reputation as an organizational expert in the office. Still, a few reminders about something as basic as arranging and maximizing your workspace can help boost your productivity, comfort and energy level.