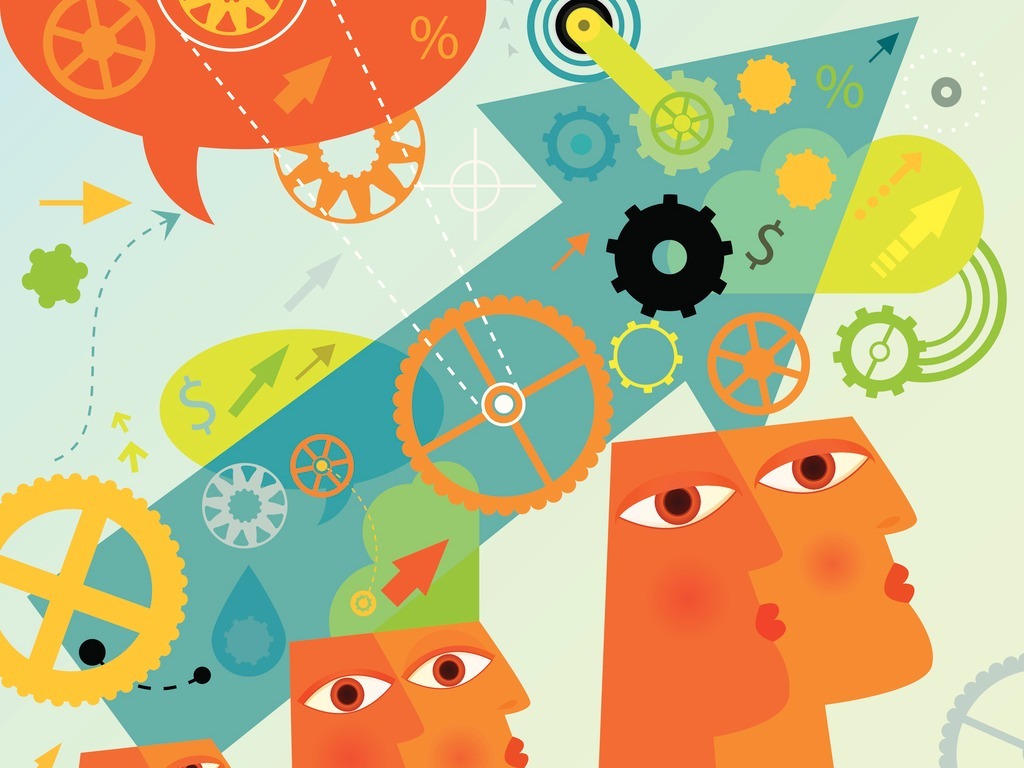 Lead by example and carry yourself with honesty and integrity says Claire Lister
It's now Summer in the UK. I believe that if there is going be a pivotal moment to make a change, now is the best time. For me, this time of year is a much better time to evaluate where I'm at with things than the traditional 'New Year, New You' blitz. With the longer days and much welcomed sunshine, I feel more energised than ever to implement change.
I recently spoke with someone who was looking for advice on how to best work towards a promotion, so I thought that I'd share some tips which may help if you're in the same position. If this is something you've not yet considered, I hope these key points can inspire and motivate you to work towards that next step.
Go that extra mile 
A strong work ethic, with a good standard of work of course, goes a very long way. Taking ownership and acting strategically, goes a really long way. I don't mean you have to be seen to work all hours, that will just make you unproductive and ineffective. As a Manager, I want to see people who are proactive and problem solvers. If you have suggestions, ideas or opinions, voice them. Those who look at the bigger picture overall are those I want to work with – and who I will look to help progress through the ranks.
Show your personality
To be considered as a potential prospect for promotion you have to get yourself noticed. This isn't just about doing a great job with your work; you need to create relationships with people. Let your positive, can-do attitude shine. Get networking, find common ground with those already in similar positions to the one you're aiming for and initiate conversations to create that connection.
Be independent and a team player
Being a visible, proactive team member offers the ideal platform for you to demonstrate that you're adaptable and able to work with different personalities. Working within a team builds your decision making, persuasion and delegation skills; key for anyone aiming to secure promotion.
By the same token, it's important to be able to create and manage your own workflow. If you're able to, within your current role, work out where you can pick up additional tasks or see what sort of projects you can ask to join or take on. The decision makers in the business need to see, and have confidence in, your capabilities in both situations.
Maintain your reputation
How you handle the race for a promotion, especially if fellow colleagues are in the running, is very important. While it can be awkward and may bring out a hidden competitive side in some, it's important not to trample on others to get ahead. Show your dedication and ambition by championing your colleagues. Be vocal with praise; if someone has done something good, be seen to support them. This will raise your profile in the right way and increase your own sense of personal integrity. You'll show the decision makers that rather than being tunnel-visioned towards your own personal goals you are able to inspire others and put the team/business goals first.
Already doing the work? Request the role
If you are already 'unofficially' carrying out a more senior role, but that the job either hasn't been created or the promotion not made official, it's time to act. Collate comprehensive, demonstrable evidence of your progress and achievements carrying out this role so far. You need to show you deserve the promotion to be made official. If it's a new role to the organisational structure, ensure to incorporate where you believe the role fits within the business.  Be confident and assertive and you may secure that official career upgrade.
Seek a mentor
A good mentor can be career-changing. I truly believe people at all levels in a business should have someone they can question, listen to, debate with and learn from. A mentor offers a unique opportunity to gain an honest, outside point of view. They will help you evaluate and hone your focus on the path ahead and encourage you along the way.
Who should be your mentor? Seek out those in similar positions to the one you're aspiring to. Before you have that initial meeting, preparation is key. Have some background on your career history, why you want them to be your mentor, the time expectation and what you want to achieve from the mentorship.
Learn something new
There is no better way to show that you're serious about career progression than learning something new. You could look at training courses or seminars to expand your skillset, but it doesn't necessarily need to be something formal. Make the start by attending industry networking events or conferences, connect with thought-leaders on social media and subscribe to news updates in the industry. Again, it's all part of creating your personal showcase to the decision makers. They'll be encouraged to see that you're willing to learn and step out of your comfort zone if needed.
Keep track
Whether you're trying to climb the career ladder or simply want to make sure your executive knows your worth, it's important to track and quantify your achievements. Whenever something has been successful and has stemmed from yourself or a team that you have worked in, make notes and detail how you contributed to the result. This way, you can create a portfolio when going in for that all-important meeting, justifying why you deserve to climb up the career ladder.
Lastly…be vocal
Remember that if you don't ask, you don't get. You need to make your ambition known to the right people in the business so try to initiate the conversation at an appropriate time. Maybe in a one-to-one meeting or your appraisal, make sure you have your plan to hand so you can clearly explain what your goal is, why it's the right path for you, and what you've achieved so far.
In your quest for the next step in your career remember that only you can control your actions. No matter what stage you are at in your career journey lead by example and carry yourself with honesty and integrity. Those around you will respect this, the decision makers will notice and, most importantly, you will empower your own sense of self-worth.