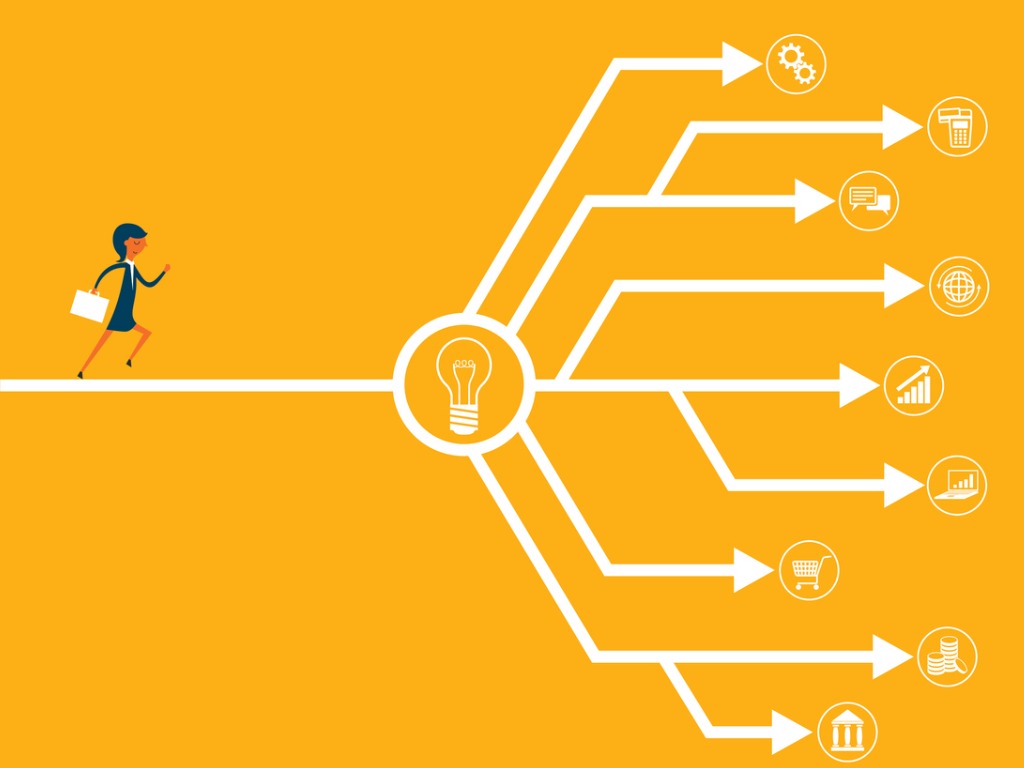 Working autonomously will always be associated with a high level of competence, explains Julia Schmidt
Autonomy must be developed, embraced, nurtured, and assessed. Autonomous working consists of a set of skills and attitudes, which must always be kept up to date.
In this article I will provide some hints and tips on how to improve your ability to work autonomously, and how to assess your performance as an autonomous worker.
What is autonomy?
Henri Boudreault, Ph.D., Professor at the University of Quebec at Montreal (UQAM), defines autonomy in a way that encourages us to think about working autonomously in a broader perspective, as something more than merely working independently. He defines autonomy as "life skills that show themselves through the ability to assume control of oneself, according to one's responsibilities, so as to take action at the right moment in a given context."
Autonomy here is associated with an idea of competence, being capable of having freedom and applying it to a specific context.
It means that being autonomous is related to acting within a given environment to accomplish desired results.
Our behavior demonstrates our autonomy
When we seek to develop and improve our autonomy, it is because we want to keep growing professionally and pushing our boundaries. Autonomy is also a requirement of our job as Executive Assistants – being able to act according to job requirements (speed, procedure, choice of methods, access to resources and tools). We must combine these in a way that suits the situation and helps us achieve a sense of control.
Autonomy is broader than independence, since it includes our relationships with other people – stakeholders, managers, team members and peers. It is practiced within a given framework that comprises the organization, an understanding of the rules of the game and shared standards, where each player must take account of and understand others' actions.
Technology has allowed us to use different collaborative platforms within the work context. These tools have encouraged remote working, have changed working conditions and methods of information sharing. In 2020 we saw the fast implementation of remote working around the world. Managers must guide their teams 100% remotely, so individual autonomy becomes a necessary condition of working, and teams develop participatory collaboration skills.
Job advertisements list autonomy as an important required skill, and it is without doubt a must-have skill for an administrative professional who wants to succeed in the workplace. Also, many Assistants are working virtually and therefore working outside the company premises, performing their work in a completely independent way.
Here are three ways of improving your ability to work autonomously
1. Keep strengthening the pillars of autonomy
According to Boudreault, developing autonomy requires four types of dynamics to enable the "pillars of autonomy" to be strengthened. These are the dynamic of experience, the dynamic of training and developing new skills, the dynamic of managing and optimizing resources, and the dynamic of attachment, which concerns effects and values.
Make time to improve autonomy
The more we master our profession and the work processes required to enable us to take risks, solve complex problems, take the initiative and apply our creativity skills to become innovative Assistants, the more we will be able to improve our autonomy.
During our professional journey, we can experience different levels of autonomy at work. A new role can set us some steps back in our autonomy level, test our abilities, and expose us to new challenges and work we have never done before. Therefore, autonomy must be nurtured.
Create and seize all opportunities for training that will allow you to develop new skills
To acquire the necessary knowledge along our professional career path, we need to embrace life-long learning. Training opportunities such as completing courses, attending seminars, and reading books and professional magazines are ways for us to upskill and increase our skillset. The pandemic and the new ways of working that we are embracing now show us that there are many things we still do not know. We also see that many skills must be upgraded to allow us to keep performing at a higher level. For many of us, working from home requires skills that we may not yet have mastered.
In the article How COVID-19 is defining the next-normal operating model, the McKinsey authors state that "the success, and in some cases the survival, of many companies during the pandemic has depended on the willingness and ability of leaders to quickly shift to and adopt behaviors and practices that best suit the new reality." People have been reallocated, reskilled, and reenergized because of the pandemic and how it has affected our workplaces.
To become more autonomous, you can:
Sign up for training related to self-motivation, resilience, and stress management.
Undertake a skills assessment, to understand what skills you might need to work on autonomously.
Develop your understanding of technology and how you can apply it to improve autonomy. Technology is much more than tools and software; it is a key element in ensuring a company's success in these new times.
Discuss your training needs with your manager, define what you need and design your development plan.
Improve your ability to manage and optimize the resources you have
Having access to the resources we need to perform our work tasks is indispensable. It allows us to have at our disposal data and knowledgeable people – a network of colleagues and peers – that can be utilized when we need information and know-how. The new ways of working are forcing us to expand these resources to areas outside our organization, industry, profession, and network groups. The possibility we have now of participating in more online training sessions, as they become more diverse, affordable, and are based on helping people solve current issues, opens doors to knowledge that we previously could not easily access.
So, you can:
Build professional networks to increase knowledge sharing.
Be curious about the tools your organization puts at your disposal.
Be ready to embrace different ways of working.
Get to know the skillsets of your teammates to understand how you can help each other.
Enhance collaborative environments and shared values
Our autonomy at work is dependent upon the work of others. Therefore, we cannot underestimate the importance of clearly stating our work expectations to our teams, sharing goals and values, and improving collaborative and flexible work environments. These are the foundations from which employees can experience the feeling of a well-performed job and the appreciation of the work they do. Working remotely requires consistent communication between teams and managers. New communication skills are necessary. To be present in a virtual world, we need to "reach out and touch" – metaphorically speaking.
Some ways of achieving this:
Let people know that you are available to listen.
Familiarize yourself with the latest communication platforms for messaging, meetings, events, teamwork, brainstorming, and learning activities.
Connect with colleagues via text, email, and video: "reach out and touch."
Look for new ways to share your personal story, goals, ideas, doubts, and failures.
Strengthen your ability to see your level of expertise and to position yourself clearly within a team.
2. Boost your self-confidence
Self-confidence is your driving force, the lever that can help you surpass yourself and develop autonomy. Without self-confidence, some work tasks, such as organizing a virtual event with a new tool, coordinating crisis management meetings, negotiating a rate, or setting up an annual corporate business calendar, can become energy-consuming trials.
Your ability to confront situations and resolve problems is crucial in helping you feel sure of yourself. Knowing your own capabilities, talents, and acquired skills is fundamental in building the self-confidence you need to work autonomously. Self-confidence improves the quality of your decision-making, increases your capacity to work with others and learn from them, and encourages those around you to have confidence in you.
By improving your self-confidence skills, you will be willing to take more risks, dare to do new things, and encourage others to do the same. Working from home and feeling isolated from an office environment where colleagues surround us and where we are more exposed to positive feedback, face-to-face interactions, and collaborative spirit can negatively impact our self-confidence. We tend to think that we are the only people experiencing this disruption in our ability to work autonomously. Remember, autonomy must be nurtured.
To boost your self-confidence, you must:
Value yourself
Be proud of your abilities
Put your mistakes into perspective
Treat yourself with kindness and compassion
Know you can learn new things
Celebrate your victories
Challenge your tendency to make assumptions about yourself, people, and situations
3. Strengthen your ability to assess your autonomy
Self-assessment is key to improvement and learning. Successfully working means deciding for yourself how to organize your work and time, mastering the ability to influence management strategy and development, and showing competence in performing a job, including the freedom to act within a given situation. We experience different work scenarios throughout life that can affect our level of working autonomously.
Here are some questions you can ask yourself:
What is impeding me from working autonomously now?
What don't I know yet?
What do I know?
How much do I still need to learn?
Am I applying my skills at work?
Assess your autonomy
Imagine you are an Executive Assistant working for a software company. You have been promoted to a new position, to remotely assist a director and his team living in another country. You have an idea of what the company requires of you, and you feel motivated to make your mark.
After four weeks, you realize that this new way of working – interacting only virtually with your director and having to collaborate with a management team that you are not meeting face-to-face – has negatively affected your level of autonomy. You assess yourself and conclude that you have mastered most of the necessary skills to do your work, you know how to find information and who to turn to, and you are autonomous in performing some tasks. You are quite conscious of the progress you are making, and that motivates you. You know what you know and are aware that you still have a way to go to achieve the same level of autonomy that you had in your previous role. Although there are some new things to learn in a new position with new peers, meaning it takes more time to carry out your role, you do know what is expected of you and have resources available to you.
So, how would you identify your level of autonomy? It partly depends on your level of competence. By assessing your level of competence, you will be able to conclude from it the actions you need to take to make improvements.
Here are the four levels for you to check out.
Level 1: I don't know that I know
You start an activity in your career without knowing what you are getting into.
Level 2: I know that I don't know
You are aware of everything you need to learn to acquire a new competence. It can be a new project or new role (as in the scenario described above) where you will meet new teammates, be part of a new environment, and perform tasks that are new for you.
Level 3: I know what I know
At this level you have started to take action to learn and develop the skills you need. You know you need to invest time in the learning process to become as fast and competent as seasoned Executive Assistants.
Level 4: I don't know what I know
Your efforts and your investment have brought you to the required level of competence (or an even higher one). Your automatic reactions are in place, and you do your work without thinking about it. You can call yourself a Senior Executive Assistant and feel proud of being an autonomous professional.
In conclusion
Autonomy is not a state; it is a process that is challenged by each new work situation. In a world of changes and disruptions, new ideas become the foundation of new ways of doing business. New ways of working impact our ways of working autonomously as Assistants, and we are constantly being pushed towards new challenges. Working autonomously will always be associated with a high level of competence, enabling us to apply it in our work environment.
Reference