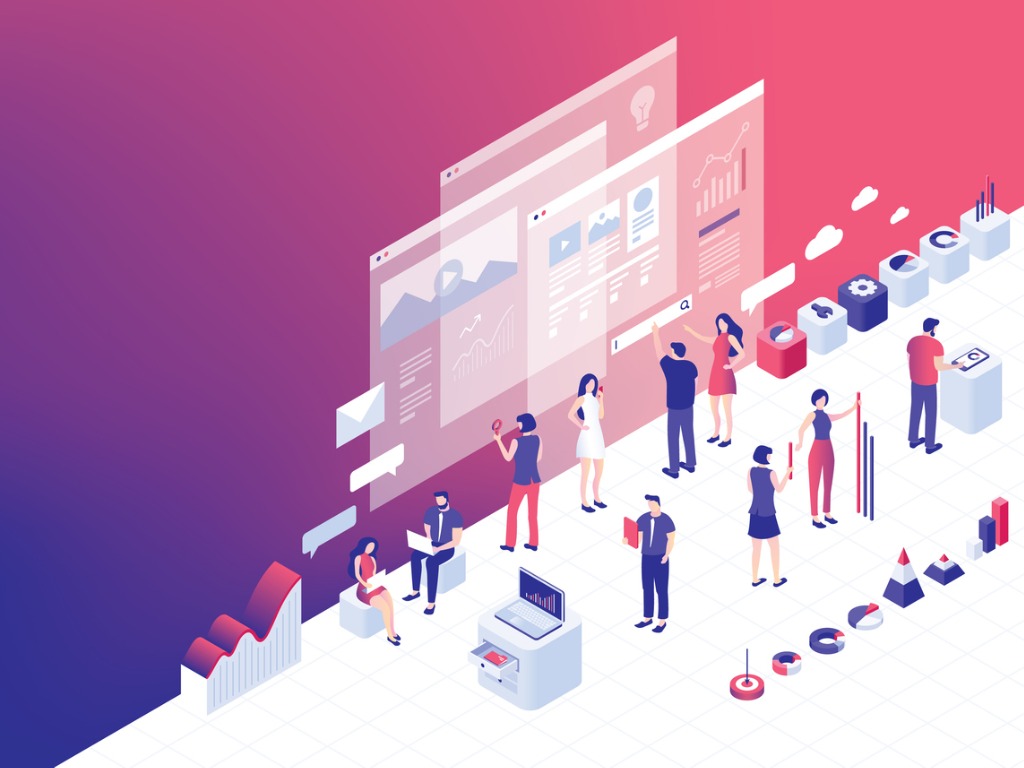 Most administrative professionals are expert data, process and systems analysts, explains Melissa Esquibel
I'm always a little saddened when I hear a seasoned administrative professional use the words "not technical" to characterize their skillset. It is less a statement about their abilities and more about a comparison exercise to other seemingly more "technical" colleagues. Yet most administrative professionals are expert data, process and systems analysts, as well as project managers. And, trust me, some of your more "technical" colleagues would be crushed under the pressure of the administrative professional role.
Consider what you are asked to do on a regular basis: complete a task with a vague objective and imaginary resources and a deadline of five minutes ago. And you are often asked to do this for a project in which you have no prior training or experience. What is your approach? Let me suggest that one or more of these activities makes your to-do list.
Ask probing questions including phrases like:
How many?
What kind?
Where?
Is there a budget?
Research available intelligence:
Prior projects within the organization
People in the organization that have done this before
What's available on the web on this?
Who's talking about this in social?
Construct a task list
Do the thing!
Bask in the glow of "You're amazing!"
OK,I know that last thing doesn't always happen, but it should! So, what does this process resemble? It's data analysis and project management. Data analysis is no more than taking the available data, augmenting it with additional research, recompiling, reducing it to actual information, creating a plan, working the plan, and ultimately delivering the deliverable.
Yes, my intrepid friend, YOU are a data analyst and a project manager!
Now, take this to other tasks on your desk, such as:
Setting up a meeting with multiple executives, all of whom have different and perhaps competing priorities. Your view on the organization is broad, so you anticipate how and when such a meeting can take place and how to approach the invite to get the calendar "Tetris" to work.
Compiling reports with input from several sources and producing a cohesive, properly flowing, informative document. This might involve dealing with multiple writing styles, different levels of expertise in spreadsheets and inconsistencies in terminology.
Creating a presentation from something someone with very limited presentation app skills just threw together with the instructions, "Can you just clean this up a bit and make it pretty?"
There are still more of you that have moved beyond these classic administrative endeavors to producing things like dashboards, producing graphics and multimedia products, maintaining websites and social media marketing. As organizations have juggled staff to accommodate remote working and staff reductions, many tasks previously done by people with titles like data analyst, web administrator, marketing specialist and graphics developer have fallen to you. This also happened during the late 80s and 90s when the layer formerly known as middle-management started to thin out to almost imperceptibility. Your reputation preceded you as you became the go-to person for anything that anyone needed done that they didn't have the time (or talent) to do.
As the challenges of remote working in a pandemic have sprung up like so many daffodils in spring, once again, the organization looks to you. I'm amazed at the creative solutions you have all developed to address the "zoomed out" video conferencing challenge. From training less-than-Zoom-ready colleagues to organizing engaging and interactive events, you have found solutions in a changing and challenging time. Of course you did! It's what any good solutions analyst does!
Perhaps you have passed up opportunities to take on more "analyst" type work because you didn't feel qualified. Perhaps it was the lack of training or specific experience that stopped you. Maybe it was the unique isolation that many administrative professionals feel due to not really feeling part of a larger team. Wherever you are starting from, here are some goals to adopt to take what you're already good at and enable you to rise and shine in your career as the data analyst, project manager, miracle-worker that you are.
Find training
Whether it is dedicating an hour a week to reading Executive Support Magazine or ES Tech Digest or picking a topic that is germane to your organization and finding educational content on YouTube or other outlets, make time to increase your knowledge base. Acknowledge it when you read or watch something that makes you think, "Oh! I knew that." As well, keep notes on interesting topics you learn about that you would like to pursue next time. If your organization or personal budget allows, find training on the tools that you use regularly or new tools that can make the job easier. You will be pleasantly surprised how inexpensive some training can be.
Ask questions
While saying, "Sure! I'll get right on it!" may seem programmed into your brain, challenge yourself each time to ask the data analyst type questions. So, follow "Sure! I'll get right on it!" with:
Where do you recommend I look for the best information on this?
When is this needed by?
How does this fit with your other priorities?
May I seek others' input on this?
Or simply restate the objective communicated to you, followed by, "Do I have this right?" Many times, a busy executive believes they have fully explained something that they only fully explained in their head, and in reality only gave you bits and pieces with limited connective tissue. If they are too busy to stop in the moment, immediately type out what they asked, add some clarifying statements or questions and send it in an email. You may very well be helping them more fully develop the objective and produce something that will now be more successful. If this is a new area for you, save this information for future reference and be sure to develop a project repository for yourself and anyone who might follow in your footsteps.
Also ask questions in your social media groups on projects you haven't been asked to do before. However, always search in the groups for prior discussions. You may notice a level of frustration in some veteran group members who have answered the question several times already. One thing you might do after searching is thank the people who posted helpful information on a particular topic. This might invite even more contribution from newer members.
So, something like: "I found some great solutions to cleaning up old PowerPoint presentations in this group! Thank you to those who posted! This is what I found to be the most useful tip…."
Three things will be accomplished: those who have contributed will feel good, new members will have this behavior modeled for them and others who had not provided their contributions will have a place to do that. Winning!
Pursue credentials
If there is an area of your work or your organization's products or services that really captures your interest, pursue the associated credentials, whether it's professional accreditation in administrative work (ACEA, CAP, PACE), an undergraduate degree in business or data sciences, or technical certifications such as MOS (Microsoft Office Specialist) certification or more technical programs like Microsoft 365 Fundamentals and Google's IT Support certificate. Whether you pursue these credentials formally or take advantage of the many MOOC (massive open online courses) opportunities available from top universities, completion of courses added to your credentials helps you support your value to your employer and the marketplace.
Start small
If this seems all too overwhelming, start small. Pick one application or subject area and dedicate an amount of time per week to your research and studies. Choose one credential or course of study. Augment this effort with being conscious of all the ways you exhibit data and systems analysis and project management in your daily work. Literally, write it down!
Systems and processes I created or contributed to
Project plans I developed
Data gathering and research I performed
Solutions I devised or contributed to
When opportunities arise, new positions are posted or projects come your way, review this list to gain the confidence you need to take it on. Like writing food in a food diary helps keep you conscious of what you are eating, writing down ways in which you excel can keep you excelling.