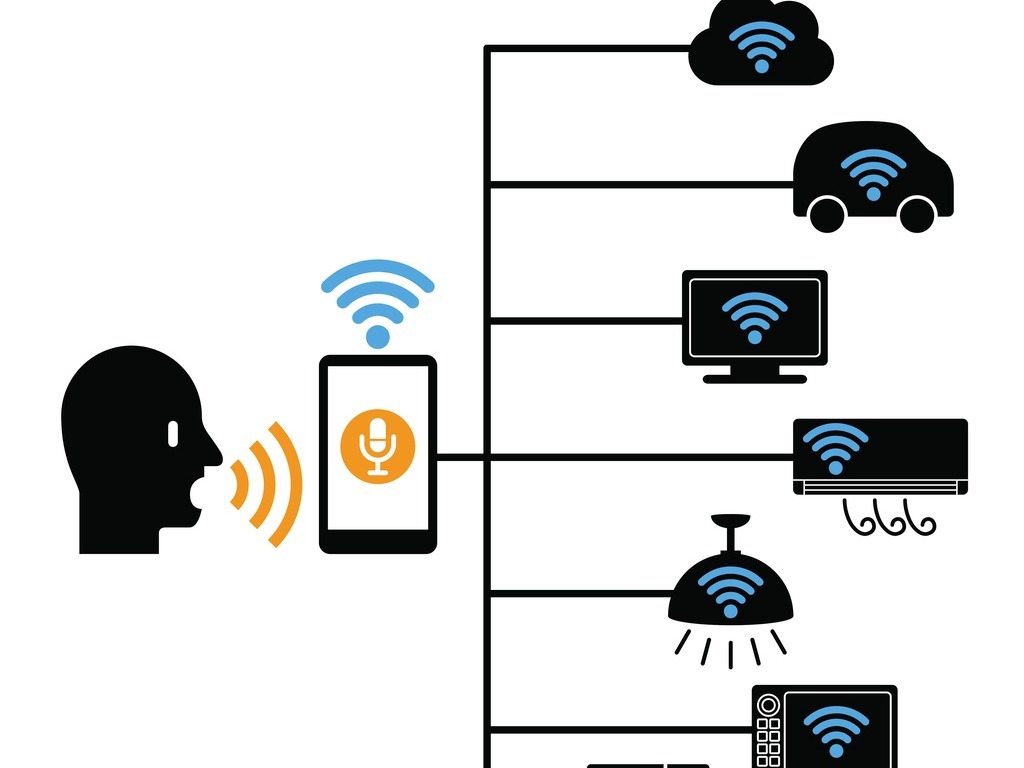 There is a opportunity for executive assistants to raise awareness of voice search says Tim Butler
Investment in digital marketing continues to grow amongst companies of all sizes, as this channel becomes an increasingly important means of attracting potential customers online. The digital marketing landscape is constantly evolving, and it's important to keep up-to-date with the latest technological advancements if you want your business to stay ahead of the competition.
One development that executives should certainly have their eye on, as it is beginning to revolutionise search marketing, is Voice Search. Google recently announced that 20% of searches on its mobile app and Android services are now carried out by voice, and this number is only likely to increase in the coming years. Clearly, if you choose to ignore this development, you do so at your peril! Conversely, if you take an active interest in making it work for your business then you can reap the rewards.
It is worth investing time and money in optimising your business' website for voice search, as the growth of voice search shows no signs of slowing down. There is an opportunity here for executive assistants to raise awareness about the importance of voice search, and to research the impact voice search will have for their business. Executive assistants can then provide information for their executives to make a strategic decision on how the business should best prepare their marketing strategy for the increase in voice searches.
A Brief History of Voice Search
Voice search isn't a new idea. If anyone has seen the film Alien from 1979 you will know that there was a computer called Mother which you could talk to. We have certainly been interested in the ability to use voice to search for a number of years, but it's not until recently that the artificial intelligence (AI) technology has developed enough to allow it to be a reliable form of searching for information.
Voice Search Today
 The statistics about voice search today are proof of just how important this method of search is becoming. Microsoft Cortana has over 133 million active users, over 40 million people use Siri on their Apple devices every month and Amazon has already sold over 20 million Echo devices. These figures are not only staggering, but also prove the growing consumer desire for voice search technology.
The reason for this growth has a lot to do with increased voice search accuracy. Early users of voice search will appreciate how you did not always get what you asked for. Trying to ask your device to 'Call x' would often lead to it starting a call with someone completely different and then ignoring your requests to cancel!
Luckily things have moved on. In 2013 the word accuracy rate of voice search devices was just 76%. By the end of 2017 this had risen to an accuracy rate of 95%, which is incredible when you consider the difference in accents and word pronunciation. Further improvements will be made this year. The fact that when you use voice search now you generally receive relevant information demonstrates that more and more people are using voice search, as this has enabled the devices to learn search intent and provide accurate results.
Voice search can be a much faster and more convenient way of searching the web. It's much easier to speak than to type, demonstrated by the fact that on average we can type 40 words a minute, but can speak 150 words in the same amount of time. And now that the technology is in place to support searches made by voice it is important to encourage your business to adapt their marketing strategy.
Where Do People Use Voice Search?
At present, the most popular place where people use voice search is in their own home, closely followed by the car. Searching on the go whilst driving makes sense. When you're on the move and need answers quickly, voice search provides the perfect solution. You may need an address of somewhere or want to know the nearest place to park your car. When people are on the move, voice search with a local emphasis becomes very popular.
One of the more surprising statistics is the use of voice search at work, with only 3% of people having made use of voice search in the workplace. This is perhaps due to people lacking the confidence to use voice search at their desks whilst their colleagues are listening. However, as voice search becomes more prevalent in everyday life this likely to change and as soon as people start to lose that inhibition, the uptake in the workplace could be rapid.
The Impact of Voice Search on Marketing
There are a number of challenges now facing marketeers as a result of voice search.
First result in search engines is now even more important – Voice search will have an impact on search engine optimisation. One of the main changes voice search introduces is the fact that only the first result is read out. Suddenly, optimising pages to be on the first page of Google isn't good enough. Even being second is not much good. It is even more important to be the first result.
What questions are your audience asking? – Search queries from voice are often longer and it is, therefore, a good idea to start optimising for longer search queries rather than purely keywords. Start to pay attention to what questions your customers are asking about your business and then create a page on your website that answers that question. If you want to find out what questions consumers are asking around the subject of the product or service you provide, a good website to use is AnswerThePublic, which generates title ideas around the theme you input.
Schema.org is vital – For a search engine to understand what your website page is showing it must be able to understand the page data. This data is delivered in a large part by structured data and this is defined by the schema.org standard. This is the system used to mark-up content on a web page, which then enables search engines to understand the text in the code. By implementing schema.org you will help AI to identify information on your website pages, increasing your chances of ranking for voice search results.
Local Search & Mobile – voice search is becoming increasingly used in local searches, such as queries like 'coffee shop near me' or 'where can I buy a newspaper?' If you work for a business that relies on local customers, then it's important to be found when people are asking for the product or service you sell. Localised search results come from Google My Business and Bing Places for Business, so make sure your business has these listings set up, otherwise you could be missing out on local search traffic and customers.
Misspelling & Mispronunciation – this is a challenge for AI. The word accuracy rate is now at 95%, but it is still not 100% and this means there is still a margin for error. There are certain brands that are almost impossible to find via voice search. Just try asking for Yves Saint Laurent handbags. If your brand name is difficult to say then changing it just to work better for voice search probably isn't an option, but it is worth bearing in mind when your company develops new products. Is the new product easy to pronounce? If it is then it will be easier to be found via voice search.
Disintermediation – the main reason voice search is growing is the convenience factor. People want results and they want them fast. This is where voice search is efficient as you only receive one result. However, this also eliminates choice. For example, if you use Amazon Echo to order a pizza then it will order it from Domino's because the pizza company has a commercial agreement with Amazon.
Make Voice Search Part of your Digital Marketing Strategy
Executive assistants and their executives need to be aware, that by 2020, it is estimated that 50% of searches will be voice searches. If you are not prepared for the shift in the way people search online, then your business could miss out on search traffic and ultimately lose sales to competitors who have optimised their sites effectively.