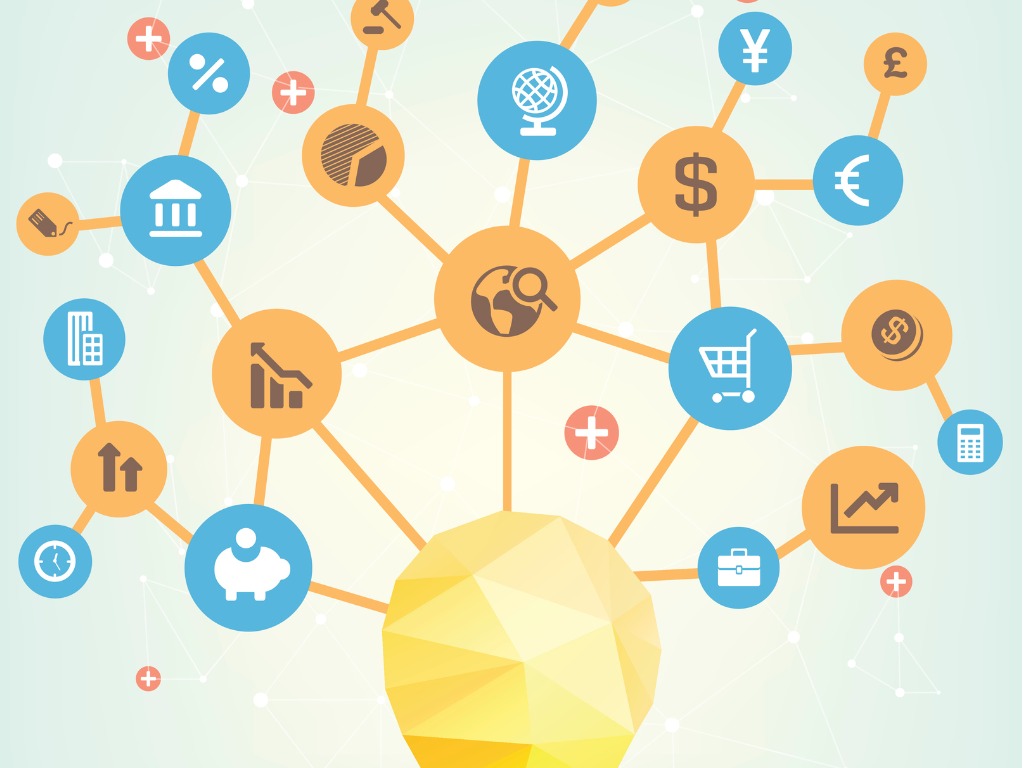 Suzy Sanders shares her reasons for becoming a VA entrepreneur and shows why success is subjective
I started my Virtual Assistant (VA) business, Alchemy VA, because I wanted what many people strive for – flexibility, freedom and fulfilment. In the early days I sought those things for myself, but I also had an underlying desire to help, inspire and facilitate them for others too.
As my business grew and evolved, so did my purpose. Most entrepreneurs I've had the pleasure of meeting share this deep-rooted resolve. Success is so subjective, so personal and, in my experience, isn't always just about making money.
I knew I wanted to build a meaningful business with real impact. So, after exploring all the options in detail, I chose to franchise my VA business. The decision was one that best aligned not only to my growth aspirations, but to my personal values and company ethos too.
Before we get too deep, let us first look at what a VA actually is – and no, we're not talking about Alexa or Siri.
What does a virtual assistant do?
The clue is in the name. A VA is a skilled assistant who works virtually. Usually self-employed, most VAs work from a home office or coworking space. We're talking about real life super-star administrators, marketeers, bookkeepers, salespeople, event organisers, secretaries, executives and personal assistants. They empower entrepreneurs, business owners, directors, chief executives, charity bosses, celebrities, freelancers, homeworkers and other 'digital nomads' to become free of their business and/or life admin.
The VA industry is vast and professional VAs know their strengths as well as their limitations. They tend to niche themselves in their own specialist areas. Clients can pretty much find a Virtual Assistant for any support task or project – some specialise in providing Virtual Assistant support, while others focus solely on accounting of finances. Others might prefer to stick to book-keeping, document preparation or even web design.
Why would someone work with a VA instead of recruiting the 'traditional' way?
People are by far the greatest risk and assets to any business. If a business hires the wrong person, it's painful and can be expensive. Recruiting a VA should still be treated with the same degree of care as an employee, but the benefit to the business is that they get to enjoy a lot less risk and a lot more flexibility. Flexibility is essential to any growing business, especially those that have seasonal peaks and demands.
Ultimately, with a Virtual Assistant, you get 100% productivity. The other factor is whether the business is set up for a 'traditional' employee. More and more businesses are embracing remote working long-term, not simply as a response to the pandemic. Business owners and entrepreneurs don't always have, want or need to be tied to a traditional (and expensive) office space. With a Virtual Assistant, their office and equipment are already taken care of, reducing their costs, risk and onboarding times.
Opting to outsource to a VA, instead of recruiting, means that person can get to work straight away, and the client doesn't have to worry about employment contracts and probation periods, holiday pay, pensions, sick pay, equipment etc. Plus, a Virtual Assistant has a real invested interest in the business. The harder they work, the more time is freed up for the client to grow their business and in turn, the more opportunity there is for the VA to work and earn more. It's a simple yet powerful model.
Defining success
If you're considering taking the leap from employee to VA entrepreneur, you would be wise to first define what success looks like to you. If you do not know what success is, how will you ever know when you have achieved it?
By not having a clearly defined and personal vision of what a successful VA business looks like to YOU, you leave yourself open to drift aimlessly, with no real purpose. You also leave yourself vulnerable to comparison.
So, ask yourself…
What are you trying to achieve by becoming a VA?
What does a successful VA business look like to YOU?
In my experience, this should be approached holistically by looking at the following elements:
 Practicalities
Will you be working flexibly from home within school hours? Do you want to earn enough during term time to take the school holidays off? Do you want your own office space at home or somewhere else? Will you only be working evenings or set days? On a practical level, what is your vision of a successful Virtual Assistant lifestyle?
Money
How much money do you need to earn? What would you like to earn and what would your dream income be? It is important to identify all three figures here as its soul destroying working incredibly hard to barely scrape by. Consider what you want your Virtual Assistant business to bring financially to your life. Once you've calculated your rates and projected expenses, you'll be able to start mapping out what you need to do to achieve these figures.
Happiness
The most important element. Yes, we all have bills to pay and mouths to feed, but happiness is what makes our human existence a life. What makes you happy and what happiness do you seek from the VA lifestyle? Consider your professional and personal relationships, your clients, family, friends and peers. Consider your working conditions, your personal commitments, your values, your dream work-life blend.
Once you've looked at these three elements and spent time forming a vision for what your success looks like and means to you, you can start to explore your options to work out which avenue is going to be right for you.
This vision should form the first draft of your business plan. Think of your plan as like having a map and compass. When you're setting off on a new adventure (your Virtual Assistant adventure), it is all too easy to get distracted by your surroundings. Sometimes you'll get lost meandering off on a new pathway, other times you might fancy laying out the picnic blanket and taking it easy. Having a business plan gives you a point of reference, it should be visible in your daily life and reviewed often. Allowing you, no matter where you find yourself, to ask, 'is this leading me to where I want to be?'
What are the options?
We are all so unique and, like many things in life, I believe it is all about finding what works best for you. The good news is that there are a few options for an aspiring Virtual Assistant to explore.
Working as an associate
Some more established VAs work with associates so that they can offer a wider array of services to their clients and/or fulfil work that they do not necessarily have the capacity to carry out themselves.
To the newly established VA, this simply means that you may wish to approach other more established Virtual Assistants about handling some associate work for them. Many new Virtual Assistants find this appealing as they feel they are lacking the confidence and skills to find their own clients. Perhaps they're not even interested in the business development or sales elements to being a Virtual Assistant.
Working as an associate can be a sensible and beneficial starting point for a newly established Virtual Assistant. It gives you the chance to build your confidence and skills as a Virtual Assistant without having to find, develop and win the business for yourself. You will, however, have to find and develop a relationship with the more established Virtual Assistant which you could argue is just like finding a client…
Working for an agency
Working through a Virtual Assistant agency is another option. Similar in some ways to working as an associate, the agency will develop and win business and then pass it to you to fulfil. You will expect to be paid a lot less than the UK average rate for a self-employed Virtual Assistant, but you will benefit from regular work.
You may also wish to look at freelancer job board websites – there are a vast array of these offering to connect clients with suitable freelancers.
Starting your own Virtual Assistant business
Most Virtual Assistants I know who have started their own business did so as they, like me, wanted the freedom, fulfilment and flexibility that comes with it. They wanted to do their own thing. It is possible. But it is certainly not for the faint-hearted.
I believe success as a self-employed VA (in any capacity) comes down to your mindset. How you think, perceive things, learn and pick yourself up after failings (or lessons as I prefer to call them these days) is what will make you succeed. As well as a strong growth mindset, you also need to foster solid commercial awareness and demonstrate the business acumen of a fearless entrepreneur. These are all things that can be learned and strengthened.
Investing in a franchise
To the right person, the franchise option can be a real game changer. It's not a replacement for being a savvy business owner, but it is a strong head start, an opportunity to really hit the ground running with a 'ready-made' Virtual Assistant business.
A franchise gives you the freedom, flexibility and fulfilment that comes from running your own business, but it also comes with a huge safety net of buying into a proven, profitable business with the added 'weight' and support of an established brand.
Looking ahead
If I could travel back in time and give myself some advice before I started my entrepreneurial journey, it would be this…
Be courageous.
Follow your instincts being sure to validate them.
Don't worry about the people who don't understand or celebrate your achievements, they won't stick around long and if they do, they'll probably sling mud at you.
Lastly, I will always remember that when people say that it can't be done – it's an expression of their limitations, not yours.