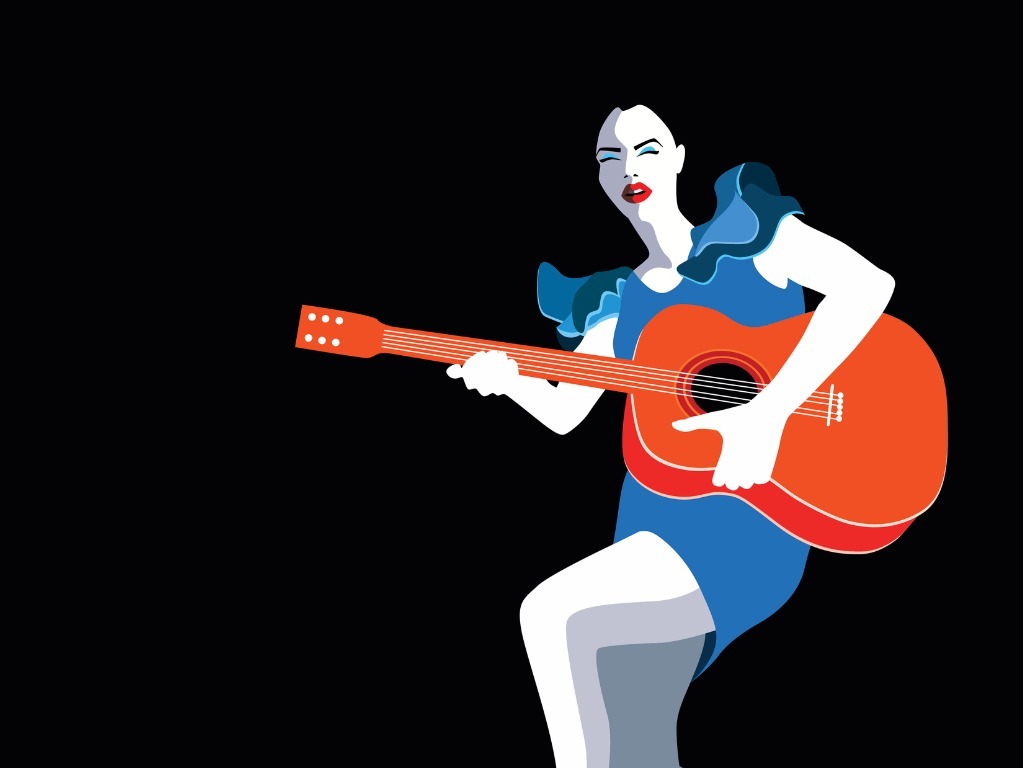 Julia Schmidt and Andrea Macarie explain how to own your future and create the next version of yourself: a Rockstar Assistant 
Moore's law, also known as the "exponential growth and accelerated change" law, has profound societal implications. While we tend to think linearly, technology is evolving exponentially. This translates into a gap between where we THINK we will end up in the future and where we ACTUALLY end up. The picture below illustrates the linear vs. exponential on a time-progress chart.
Getting ready for the Future
We were taught that managing our executives' calendars, speaking foreign languages (many of us are bilingual or trilingual), prioritizing and anticipating needs, being resourceful problem-solvers and bridge-builders, with effective communication skills, were the key to success. And although we agree that these skills are essential for being a great assistant, they have been commoditized.  We believe we need to go a step further and upgrade these skills to continue being relevant in the future. The rapid pace of change in business and technology will disrupt more and more companies. Executive Assistants can add value to their companies by having an intrapreneurial mindset.
The Top Seven Skills for a Rockstar Assistant in the Digital Era
1. Mastering Social Media
Building and maintaining a relevant network on different social media platforms will help shape our digital brand and could potentially promote the company in terms of product/services, talent attraction, etc. We make decisions based on trust and ethics so if we establish our brand as a credible influencer, chances are it gets translated into win-win situations. A Rockstar Assistant knows what the company stands for, its values, and can articulately present the organization's strategy. Mastering Social Media also includes understanding your organization's marketing content strategy, how to add value in social media discussions, how to join influencers and become an influencer yourself. Mastering Social Media is much more than publishing posts on LinkedIn, Facebook or Twitter.
2. Being a Genuine Team Player
 Empower others to act and excel by fostering collaboration in the executive teams. A Rockstar Assistant builds trust and facilitates relationships, helping the individuals become the best version of themselves in order to develop high performing teams. Tuckman showed us that teams go through these four stages (forming – storming – norming – performing).
We also know that successful leadership teams have a balanced mix of the four personality types: blue, green, red and yellow.
As part of the executive or management team, we need to be aware, to recognize contributions, and individual excellence, while creating a spirit of community. As Assistants, we are also responsible for encouraging and inspiring our executives and teams. As John C. Maxwell said, "Teamwork Makes the Dream Work".
3. Being an Ambassador
A deep knowledge of the industry is needed to be able to understand which questions to ask to address specific business needs. The more industry specific knowledge you offer, the more valuable you become to the business. This is something that you acquire by being curious, attending relevant seminars, reading books, and participating actively in meetings. The more you learn, the more you will have to share, and so become a resource for your company. A Rockstar Assistant is expected to have foresight and operate at a high level, to consider many different options, and see the bigger picture.
Shadow your boss and the senior management as much as you can, as this will stretch your thinking and knowledge of the business. To be an ambassador of your organization externally, you must know where the current and potential clients are, which social media is popular with them, the forums they frequent, and magazines they read.
4. Embracing Technology
A Rockstar Assistant clearly identifies the pain points that technology can help solve, and is trying out apps and devices to work smarter. Some might work, others don't, but you have to kiss a lot of frogs before you find your prince, right? Researching the best tools needs to become a habit. It will help us keep up-to-date with the latest innovation, and bridge the gap of the exponential growth surprise factor. For instance,if you are taking on project management tasks, apart from the more traditional software, you might wish to check out alternatives like Trello or Dapulse. For other examples, we recommend that you to read the July 2017 article "The Game-Changing Assistant" written by Andrea Macarie.
5. Being a Change Maker
Be innovative, curious and a continuous learner. Innovation is everywhere in our rapidly-changing world and Rockstar Assistants are ready to follow new trends, conquer new markets, and grow with the business.  They are prepared to deal with change successfully, because they are building as many skills as they can before their use becomes essential for organizational survival. Rockstar Assistants are making the impossible possible, gluing knowledge, building bridges, building a culture of cooperation, taking risks, creating engagement, bringing new skills to the table, and adding extra value to the business.  Rockstar Assistants are constantly in learning mode. They extend their role into other areas such as Marketing, Finance, Communications and HR. They manage projects and become social media experts.  These abilities enablle a Rockstar Assistant to become a change maker.
6. Knowing the Why, How and What –
According to Simon Sinek, successful companies that exceed our expectations, defying all our assumptions for what's possible, are those that know the Why, How and What.
Why – This is the core belief of the business. It's why the business exists.
How – This is how the business fulfills that core belief.
What – This is what the company does to fulfill that core belief.
A Rockstar Assistant knows the core values of the organization, understands the strategy and is part of the strategy. A Rockstar Assistant is a strategist who sells the strategy side by side with the organization's management. Knowing the Why will make you a game-changer in your role. It will give you an innovator-mindset.  If you know the Why, you will figure out the What and the How together with your executive team.
7. Being a Leader
Most Assistants think leadership is outside their reach and is something that only managers or executives do. The truth is that as Assistants, we are already leading – but maybe not frequently enough. Assistants are leaders without titles, and there is no reason to dislike it. Evolving from genuine team player to successful leader, a Rockstar Assistant is a role model who shows others the way. Leaders inspire and encourage other leaders. A Rockstar Assistant has a growth mindset and is committed to that, when she or he searches outside of the formal boundaries of the organization for innovation, new methods and procedures, challenges, new products, extended networking, and learning from experience. That results in high level achievements.
We want you to be prepared for the future by embracing change and technology, maximizing your learning skills, being innovative, becoming a leader and a game-changer, and being ready to create the next version of yourself.
The time to become a Rockstar Assistant is NOW!