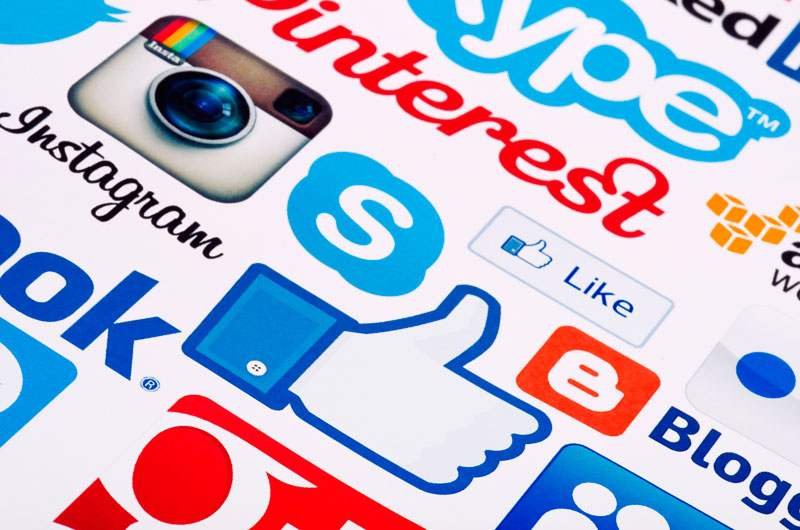 Top tips on top tweets
It's official, social media has taken over the world. No longer a tool strictly used to keep in touch with friends and family across the globe, today social media is a vital business and communication tool which is heavily relied upon each day by billions of professionals to build connections, network online, promote companies and carry out research.
Although the use of social media for business brings new challenges – we all know there are many dos and don'ts to bear in mind, there is no doubt whatsoever it has, and will continue to change the landscape of how businesses communicate and interact with their audiences. As a result you have no option to simply stand still when it comes to your use and knowledge of social media, as it begins to play a greater role in your day to day activity. If you're not already maximising every opportunity to tweet, post, share, favourite, like etc, you are instantly placing yourself at a huge disadvantage.
Place yourself one step ahead by becoming knowledgeable and confident on how to use social media for business – remember business use is different to personal use! If you're already using social media for business, there are always new tricks of the trade waiting for you to master. Here are a few tips to help you up your social media ante on the most popular platforms, and really utilise the power of social media for business, whilst also stepping up a gear in your career.
Twitter: Twitter is undoubtedly one of the best social media platforms for business, as it can be used for a number of reasons including: online networking, increasing brand awareness, gaining feedback from customers or clients, getting the brand in front of influential people, communication with target audiences and sustaining favourable relationships and much more. It's essential to approach Twitter for business with a strategy, which should then become part of your daily routine. Try and tweet from your business page at least once a day. Before tweeting, always think about how you are adding value to others, and to the company. What you tweet needs to be relevant and represent the brand's values – there are not many people better placed than you, who know this, and can communicate this. Keep tweets interesting and relevant eg link to a useful resource or article, offer a useful piece of information, or broadcast your latest company news, offer or events.
Try and strike a fine balance between formal, professional communications on Twitter with showing the personality of the business. It's about finding ways to communicate and sell your business in an innovative way. Keep track of the discussions and online activity in your industry by searching keywords and hashtags, join in on conversations, comment and offer useful and relevant advice, and always remember to stay on topic and on brand.
We all know results speak volumes, so make sure your efforts are not wasted and you have the procedures in place to measure the success of your twitter activity. This will work wonders when reporting back to your executive on how well your activity has gone. Record how many followers you had at the beginning of the month, and compare to the number at the end – if your activity has gone well you will have increased the reach and visibility of the company. Also, look at ways you can track the popularity of your tweets – how many retweets, favourites or comments have you managed to get? Shorten and track links in your post, to see what has been successful or popular.
Top tips:
1 Tweets posted at 12pm and 6pm are considered to have the highest CTR (click through rate), so if you are wanting to direct people to your company website, posting at these times, would generally maximise website traffic.
2 5pm is considered the best time to tweet in order to secure the highest number of retweets, so if you have information which you wish to share amongst a wide demographic, be sure to schedule a few posts before you leave the office. Hootsuite is a great social media management tool which allows you to schedule tweets, and carry out social media activity across a number of platforms.
Facebook: Facebook is an excellent, low-cost way for businesses to build their brand by connecting and engaging with people. If your company doesn't currently have a Facebook page, why not set one up? It is a great platform from which businesses can gain exposure and illustrate projects as well as communicating with contacts. Facebook is about creating a community for your brand, where you can directly promote the company.
Facebook is great for directly promoting products and forthcoming events, and looking in to advertising and boosting posts is a great way to reach a larger audience (although this is a service which you do need to pay for). You can connect and engage with your audience by posting interesting and interactive updates – include text, photos or videos and post links to drive traffic to your company website.
As with Twitter, it is incredibly important to remain on topic and on brand. Make sure to monitor your Facebook page regularly, and respond to all comments or posts from your audience, whether they are positive or negative. Explore everything Facebook has to offer to find out what works. Create a group for certain demographics of your audience to add an element of exclusivity, and tailor your communications more directly. Remember, as with your personal Facebook, you can also set up events for your business, so make sure you are really utilising all of the channels of communication Facebook has to offer for your business.
Top tips:
1 The best days for businesses to engage with their audience on Facebook are on Thursday and Friday.
2 Posts with images or videos are more likely to be viewed and shared, and remember if someone shares one of your posts, all of their friends can see this, so the potential reach is exponential.
LinkedIn: LinkedIn is an insightful social media tool which enables users to investigate the authenticity, experience and suitability of a potential business prospect. LinkedIn is generally considered to be a professional social networking site, and is a fantastic platform from which you can really promote your business and share information with target audiences and potential clients. If your company does not already have a LinkedIn business page, I would strongly recommend you set one up. It is quick and simple, and having a presence on a platform dedicated to connecting business and encouraging professional interaction, will have real results. It will build credibility and visibility, raise the profile and reputation of the company, enable you to research competitors and facilitate the initiation and sustainability of important business connections and relationships.
LinkedIn provides the perfect platform from which you can position yourselves as experts in your field, and share important and topical information with your audience. Once again, your posts should be professional, whilst exuding the personality and values of the company. Tell your audience what the company is up to; any interesting or important company news to report on? Are there any articles you have written that you can share and post? It is even more important to remain relevant and business minded on LinkedIn, as you are communicating directly with other professionals and businesses.
Businesses who do not currently have a presence on LinkedIn really are missing a huge opportunity to network online and maximise the exclusive opportunities which come with being part of the online business revolution.
Top tips:
1 Write a list of the top key words and specialisms which are relevant to your company eg finance, hospitality, charity, education etc, and ensure all of the words are included in your company profile write up. This will not only optimise your visibility online but will communicate the professionalism and status of the company to all audiences.
2 The most clicks and shares on LinkedIn are said to happen between 10am and 11am on a Tuesday, so stick a note in your calendar, and make sure you're logged on to make the most of the Tuesday morning hype.
Social media is generally one of the best marketing tools which exist today, and businesses should be utilising all platforms to diversify their interaction, engagement and promotions to new and existing audiences. We've focussed on just three social media platforms here, but there are many more, including Google+ and Youtube, amongst others. If you're not already playing a role in the social media marketing of your company, consider ways in which you can be more involved, and help up the ante. The more you immerse yourself in the activity, the more it will become second nature, and there is no question whatsoever you will generate beneficial results which will really make you stand out and be seen as veteran in yet another area of your career.