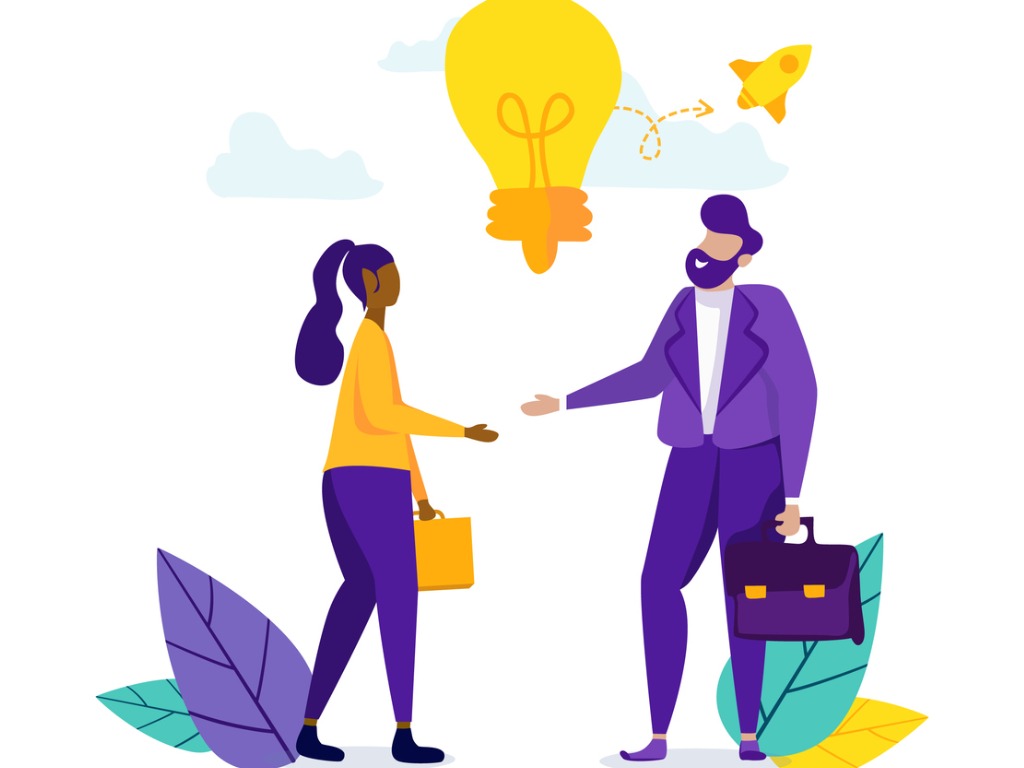 Michelle Bowditch shares the results from her recent survey and research paper on the role of the Executive Assistant
In 2020, 4,732 administrative office professionals from around the globe participated in a survey I conducted; their experiences have helped shape the observations in my research paper. I am excited to share the summary of this paper with you.
The research paper
The purpose of the research paper was to provide insights into the position of the Executive Assistant and the diverse ways in which they work as true business partners. My goal is to be able to influence the future of the role, develop resources to support Executive Assistants to improve their rank, and enhance the outcomes for both executives and their Assistants. In this study, I focused on understanding the impact technology has in supporting Executive Assistants to meet their deliverables. I also focused on identifying areas where the integration of technology could further enhance the productivity of the Executive Assistant.
This study aims to broaden the knowledge of the 'transactional' versus the 'strategic' Executive Assistant. It will enable us to understand the perceptions of the position and advocate more thoroughly for true recognition of this key role. It will assist Executive Assistants to truly partner with and step up in supporting their executives.
Benefits of technology
The survey identified the benefits of integrated technology, such as maximised use of shared documents, real-time collaborations, and 'set and forget' social media campaigns. The trend showed that this positively affected cost control around projects. Additionally, 44% of the group reported their executive receives between 100-150 emails per day, with another 22% reporting 150-200 emails per day. The reduction of email traffic was considered a 'game changer' for their day-to-day operations. By implementing new or aligning current smart tech solutions, the surveyed Executive Assistants reported all-round improvement in productivity, a reduction in the number of 'unnecessary' face-to-face meetings and the facilitation of quick updates, meaning that the Executive Assistants' daily operations were more organised and on-task and there was less wastage in the hours spent at work.
Internal prejudice
An unexpected finding of my research was the internal prejudice that Executive Assistants have 'for their own kind'. The research revealed a general disdain and division between the transactional Executive Assistants and the strategic Executive Assistants. As a result of these findings, it is my intent to not only advocate for Executive Assistants as a whole, but to better support them in finding a new level of respect and understanding amongst their own peers.
It is my belief that we need to better understand and identify the positive differences between transactional and strategic Executive Assistants and the roles they undertake. This increased level of understanding will enable me to encourage and facilitate mentoring opportunities across both styles and to support those in these roles to better understand, respect and value the benefits that each style generates.
Strategic Executive Assistants
Strategic Executive Assistants were considered 'true business partners' by the executive(s) they support. The findings revealed that this class of Executive Assistant was far more empowered, taking a more holistic approach to the business, with increased autonomy and authority to make strategic decisions with little or no consultation. There was a common understanding that the strategic Executive Assistant is a proactive thinker, working several steps ahead of their executive to ensure a smooth flow of information as well as a streamlined and coordinated approach.
From the responses received, the supposition is made that strategic Executive Assistants have a far more in-depth knowledge of the organisation's vision, purpose, and direction of the business as well as their executive's goals. There is value-alignment within the partnership and the two work in synergy to achieve the required results. In turn, this class of Executive Assistant is self-empowered and entrusted to drive action and outcomes on behalf of their executive without the need for micro-managing.
Reviewing the research, I believe there will be a continued fundamental shift in the way Executive Assistants operate. They will become leaders, capable of managing teams, making critical decisions, driving change, and holding the workforce together. Their ability to adapt, think strategically and create synergy will be a sought-after resource for any organisation, current or future.
Executive Assistants operating as business partners
Based on experience in the field, I believe Executive Assistants are already operating as true business partners; however, this is often done instinctively and does not receive the acknowledgement it truly deserves. The survey responses strongly support this theory and confirm that we need to identify ways we can better support executives to acknowledge the performance and value of their Executive Assistants who are already performing as true business partners.
Executive Assistants can demonstrate their value as a true business partner by taking a proactive approach to continually learning about the business, foreseeing challenges, and addressing them in a way that supports the business to move forward. By developing strong, trusting relationships with the executives and their teams, Executive Assistants can further develop these relationship channels to better understand strategic priorities and influence decisions.
To be viewed as having the capacity to 'level up', Executive Assistants need to be authentic, be willing to have hard conversations, be bold and unafraid of voicing their ideas and suggestions and able to naturally think outside the square. They need to confidently challenge policy, behaviours, and processes and consistently perform work at a level that positively contributes to the success of their executive.
Recognition
To be recognised as a true business partner, Executive Assistants need to demonstrate, through their daily practice, that they are the enabler that ensures their executive can perform at their highest level. By implementing systems and processes that streamline the executive's day, Executive Assistants find themselves in a powerful position that sees them challenging the thinking of their executive and navigating complex challenges. This insight adds value to the relationship and strengthens the thought partnership between the Executive Assistant and their executive.
In turn, this helps the Executive Assistant be seen across the organisation as an extension of their executive, and not just a side-line supporter. The results revealed that Executive Assistants who developed their own portfolio of organisations, actively sought out connections through networking opportunities and were not afraid to provide a difference of opinion were recognised as the true business partners they are.
Today's Executive Assistants are on a positive global trajectory that shows a definitive move away from the traditional role of delivering administrative and diary management support, (or secretarial work), to that of a more senior role that delivers strategic business support, holds a seat at the executive table, and is a true business partner to their Executive.
Leaders not followers
Executive Assistants today are leaders not followers, they are proactive not reactive, they are career driven not complacent, they have earned their seat at the table and they drive their own strategic agenda rather than a typewriter.
There are several key elements required to ensure a successful true business partner relationship:
The fit with their executive
The ability to lead from within
Being a true decision maker
Understanding the executive's business objectives
Executive Assistants who perform at the highest level are often referred to as true leaders who lead from within. They have a sense of increased self-awareness, resilience, and flexibility. They have a heightened sense of emotional intelligence (EQ), and they are assertive, socially aware and driven in a way that ensures their personal growth and success.
Executive Assistants are empowered decision makers. They have the necessary skills and organisational knowledge to ensure their executives are appropriately briefed to make the best-informed decisions possible.
The role of the Executive Assistant is one of influence and enormous contribution to the productivity levels across the organisation.