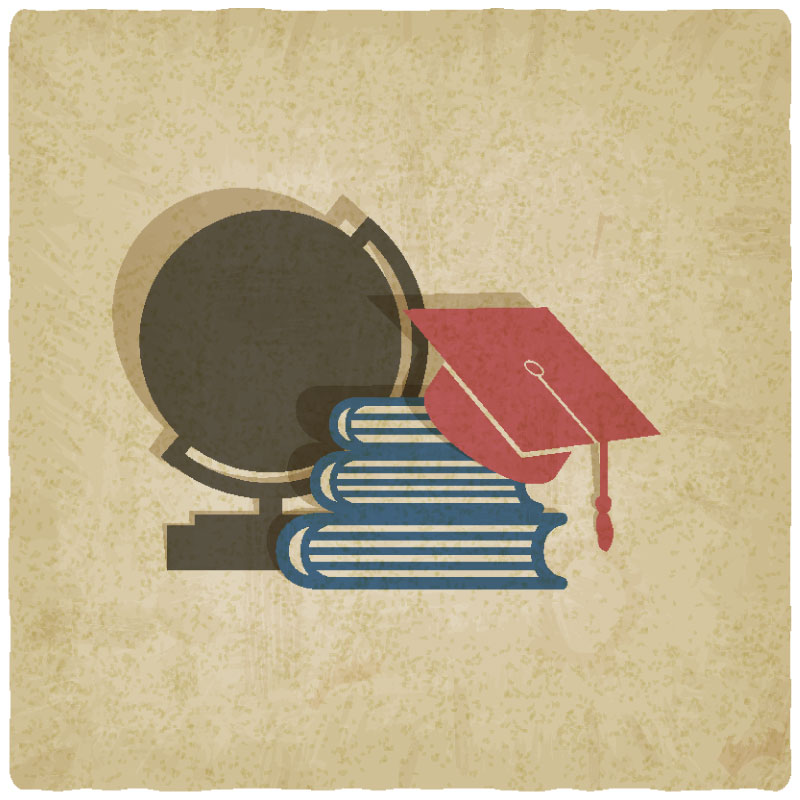 If you're confused about CPD you're not alone, says Lindsay Taylor
I was recently asked to explain the meaning of CPD by one puzzled EA client who admitted being rather embarrassed to be asking me, as she felt that everyone else around her was well aware of this "buzz word".
I assured her that this was absolutely not the case and that I am regularly asked to impart my knowledge of CPD (from other professions as well).
What is CPD?
CPD stands for Continuing or Continuous Professional Development. As the name implies, it is the term used to describe activities that contribute to your learning and development and which enable you to continuously improve your professional effectiveness in the workplace.
Keeping a record, or log, of CPD activities is good practice. The log is a perfect complement to your CV when applying for new positions. It can also act as an integral element of your performance review so that you can stay focused on your achievements throughout the year.
Why is CPD important?
When considering the importance of anything, it is useful to identify the impact and benefit from three different perspectives, namely:
1. WIIFM – What's In It For Me?
2. WIIFH – What's In It For Him/Her? (Him/Her being your Manager(s)).
3. WIIFT – What's In It For Them? (Them being your organisation/company as a whole)
1.WIIFM – What's in it for Me?
CPD is truly bespoke to you. You can identify what gaps you have in your skills, learning and knowledge and design a CPD plan that ensures you can, and indeed will, focus on and meet your career goals.
Your CPD log is a unique document and record of your commitment to lifelong learning. It can be an absolute confidence booster to read over your own CPD log with all your activities and achievements concentrated in one document. Always be proud of your CPD document as proof that you value your profession and have embraced lifelong learning.
You are more "marketable" if you can demonstrate to your current, or future, employer your commitment to your profession and that you have logged your CPD. Your log is a showcase for your achievements.
You will raise your credibility in the workplace by demonstrating commitment to your own learning and development and your desire to grow.
Committing to regular CPD means you can keep up to date with the latest technology and business thinking and strategies. This will increase your value in your organisation as you will be able to contribute and implement the most current working practices.
Implementing new learning gained through CPD can ensure you are the most effective and efficient in your role, ultimately ensuring your wellness in the workplace.
You can demonstrate "expertise" in certain areas, which will foster respect from your team members who will seek your expert opinion. This has implications for career progression and could open doors as you are likely to be considered the very best person to take on board new challenges and projects.
You can study towards recognised qualifications such as the new IAM (Institute of Administrative Management) Level 3 Certificate in Professional PA & Administration Skills and Level 4 Certificate in Office & Administration Management. These qualifications can add credibility to your CV/resume.
By constantly updating your skill set and embracing new learning, thinking and strategies you are also learning to deal positively with change.
2.WIIFH – What's in it for Him/Her?
Your Manager will be better supported. By implementing new learning which makes you more effective and efficient in your working practices, you are freeing up not only your own time but also theirs.
Raising your profile and credibility in the workplace means your Manager(s) will respect and trust your expertise and knowledge. This will free up their time as they are more likely to pass on decisions and tasks to you.
Quite simply, many believe that "A happy EA makes for a happy Manager"!
3.WIIFT – What's in it for Them?
A valued EA who has been supported with CPD is more likely to be dedicated to their organisations and feel a sense of belonging.
Promoting CPD will optimise staff morale and ensure staff are motivated and more likely to contribute to the organisation's brand and image.
Succession planning is optimised – well-trained and valued employees are more open to change and indeed will embrace new challenges within the organisation, putting themselves forward and stepping up to promotions.
Where can I get CPD?
Any activity that is focused on improving your professional effectiveness can be classed as CPD. Training, workshops, conferences and events, idea/best practice sharing sessions, webinars, e-learning and reading industry magazines or training articles (like this one!) can all be logged as CPD.
Think about joining a local EA networking group where you can learn and network with other EAs and take inspiration from visiting business experts and trainers. My blog  has an up-to-date list of UK & Ireland networks. A global list is here.
Read industry magazines and articles to keep up to date with events in your area and what's going on in your industry sector. Executive Support Magazine has a comprehensive list of training and networking events taking place globally – many of which are free to attend if you don't have the backing and funding of your management team or organisation. I do recognise that one of the challenges for you as EAs is the lack of support and funding that's available to you in your organisations and I address this in more detail below.
Look up The Institute of Administrative Management (IAM), the oldest professional body for business and administrative managers in the UK. The IAM prides itself on a CPD Programme that promotes excellence and professionalism and features an incredibly useful  article and  log on its website. You can use the log in its entirety or as a template for designing your own CPD document.
When should I be attending CPD events?
You may be thinking that your working day is full enough without having to attend training/workshops or involve yourself in activities that contribute to your CPD – plus you're going to need time to log it all down too of course. You are not alone in your thinking. But read through "The Why" and the benefits (WIIFM) of CPD again and think of the opportunities you will be missing out on, or jeopardising, by not committing to it .
As the name implies, this is your commitment to continuous professional development – so make it continuous. Take on board the advice of Stephen R Covey in his publication The 7 Habits of Highly Effective People. Individuals who are the most personally effective spend time scheduling in training and personal development activities.
Make sure you have CPD activities scheduled in to your calendar and set aside a regular time to update your CPD log, so your log is always as up to date as possible.
Who can help me with CPD?
The first person to help with CPD is you! You need to commit to CPD and be in the right mindset. Understand the benefits. Understand the importance of investing in your own development. Commit to and embrace new learning and be proactive in ensuring you get it.
When you are offered training, grasp it.
Think future and long-term. Ignore that little voice that says you're too busy to take a day out of the office. New learning can ultimately ensure you are more productive and motivated and the most personally effective people are those who invest in their own personal and professional development.
I recognise and acknowledge that many EAs do not have the backing, support and funding available in their organisations where training and CPD is concerned. When you are applying for any new position ensure you ask questions around CPD – what level of support and funding will be available to you? Let any potential new employers know you value CPD, it features top of your "this is important to me" list and you want to ensure CPD is an integral element of your new role.
For those already in EA positions who are inspired by this article, find out what initiatives, funding and support is available. Speak to your manager, speak to your HR/L&D Department. Who in your organisation has the authority to agree, "sign off" and assign a budget to your training and development? Identify them and share the benefits of CPD from their perspective. Ensure they know the positive impact CPD can have and how this can contribute ultimately to the company's success.
Put a Proposal Together
Put together your proposal, in effect your "business case", for training and development. Draw on everything you know about the person you are communicating with. Would an appointment with them in the morning or late afternoon work best? When are they likely to be most focused on giving you the attention you are asking for? When could you book out a meeting room? Could you pull together a presentation for the person who likes "visuals"? Could you get testimonials and sound bites from other EAs (and their managers) who commit to CPD and have first-hand experience of the positive impact they are adding? What other research can you do around CPD?
Remember as well that there are lots of free-to-attend events that will provide you with CPD hours – as an example, every Thursday evening a new #AdminChat webinar is uploaded to Executive Support Magazine's YouTube channel, with world-class trainers sharing their knowledge for free.
There are networking groups you can attend with other EAs, which are a fantastic opportunity to share best practice, learn from others in the profession and hear from visiting guest speakers and trainers.
So, I say to my EA client who was embarrassed to ask what CPD is, and to those of you who have found this article useful and inspirational, take this knowledge, be proactive – it's over to you!