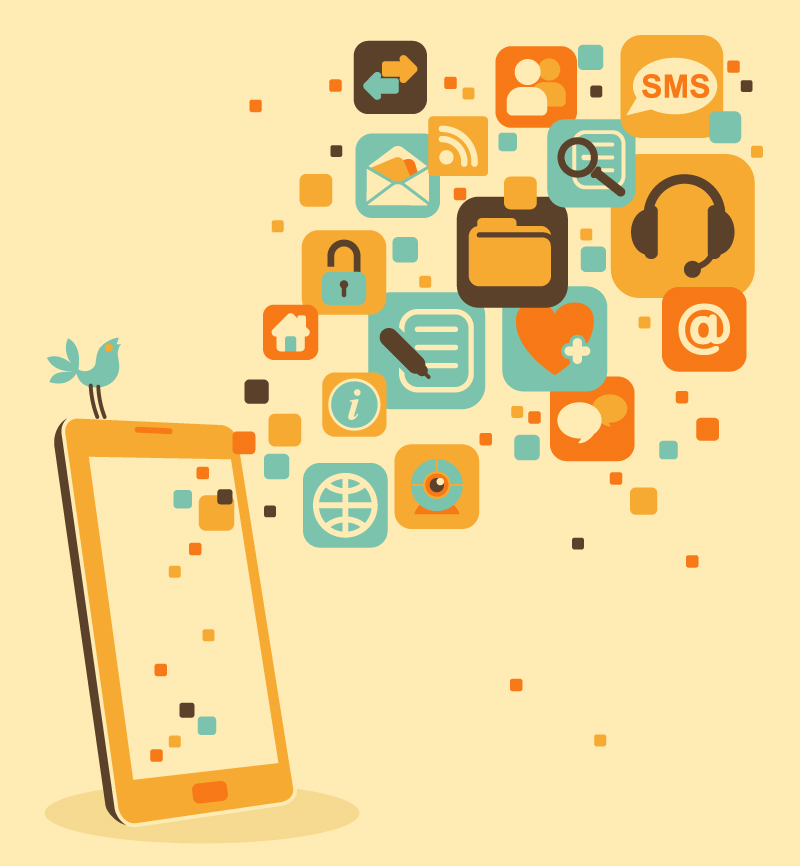 Like a lot of us these days I am glued to my iPhone and I have a lot of my life on my iPad. If I'm honest, I am really just lost without them (sometimes I am literally lost without them thanks to my dependence on Google maps to get me around!)
I use my iPhone and iPad every day and I've found there are lots of fantastic apps that will really help Assistants maximize their productivity. Assistants can also recommend all of the apps to their manager.
Here are some of my favourites:
Great apps: travel
FlightTrack: £2.99 or £6.99 for Pro version
This app is slightly expensive but worth paying for if your manager travels a lot. The app tracks all flights using a zoomable map which allows you to see where exactly the plane is. The app also gives access to real-time departure information, delays and gate numbers. Another great feature is its information on cancellations and alternative flights.
TripIt: Free or 0.69p
This app allows you to enter all of your trip information including flight times, hotel reservations etc and the app produces a really helpful itinerary for you. Whenever you receive confirmation emails from any bookings you can forward it to plans@tripit.com and they will add the details to the itinerary. Although I still do print everything off this is a great app to have on your phone so you can check details on the go. Also you can share the plans with colleagues, family and friends either directly by email or through LinkedIn
Weatherbug: Free
This app is great for weather forecasts around the world and it does seem to be quite accurate. You can set it for your current location or receive alerts from places you are planning to travel too.
XE Currency: Free or £1.49
Convert every world currency on the go. I use the website all the time, not just for planning travel but also for expenses, so it is helpful having the app on my phone.
Wikihood: Free or £4.99
A useful app when travelling and it is handy for local information that can be added to your manager's itinerary. There are dozens of free travel guide apps and I do think it is worthwhile adding them to your manager's device while they are abroad.
Seat Guru: Free
This is great if your manager is fussy with their airline seat! You can type the airline, the flight number and the date, and the app will tell you which is the best seat on the plane.
GateGuru: Free
GateGuru Is like Trip Advisor for an airport. It is great if you have time to kill at the airport and want to know where to eat, where the shops are and other services like cash points. If your manager needs to pick up a souvenir for their kids this app will tell them (or you!) where exactly they need to go in the airport. GateGuru can also estimate how long you have to wait at TSA checkpoints and does provide flight status updates.
Tipulator: 0.99p
Tipping in restaurants around the world can be very confusing. So this app calculates what to tip and also splits the bill between everyone at the table.
Wifi Finder: Free
This app locates Wifi hotspots in your area and it works all over the world and gives you directions too.
Airline Apps: Free
If your manager travels on one airline frequently it is worth downloading their app. Most will have details on flight times, onboard entertainment, electronic ticketing and lots of other useful information.
Packing Pro: £1.99
This app is great for Assistants who love writing lists! Pick a template based on the type of trip and then help your manager list everything they need for their business trip. This app will decrease the chance of your manager calling you to source a spare toothbrush in New York while you are in London!
Smart Layover: Free
The Smart Layover app details activities that you or your manager can do while waiting for a connecting flight, such as day-use hotels and landmarks that are close to the airport.
Great apps: events and meetings
Meetup Time Lite: Free
This is a great app for conference call planning that allows you to schedule calls and meetings from all over the world without having to check all of the various time zones. It is also handy for when your manager is travelling.
Please Sign In: Free (only available on iPad)
This is a great app for event registration, reception desks and parties. Hand over the iPad to a guest who can then fill in a form with their details, take a photo and sign an agreement. The app then sends you an email with their details. This would be a great way to take registration at any events you organise or teambuilding activities!
Zwoor Event HD: Free
Although I think this is mainly used for events I also think it works well for Committee meetings. All of the papers can be prepared on the website, the attendee is then emailed the meeting code and can view all of the papers and meeting details on their mobile devices. Another interesting feature is that you can give details on other attendees Twitter or LinkedIn profile so that everyone can keep in touch once the meeting has finished which is great if you have guest speakers.
Teamviewer For Meetings: Free
A quick and easy app for conference calling which is free to use and can connect people to meetings taking place elsewhere without being stuck in front of a computer or video conference equipment. This is great if your company doesn't have many video conference calls or only has one room with video conference kit.
CardMunch: Free
By taking a photo of someone's business card the app allows you to immediately transfer his or her contact details to your phone or tablet. The app also links up your social networking details with theirs. This is brilliant for conferences and other meetings. You do need a LinkedIn account to get started with this one.
EasyTimer: Free
I like this app for events. It simply counts down a set time period which is perfect if you are counting down a speaker.
Great apps: miscellaneous
Urbanspoon: Free
If you are in a new city or don't know where to eat this is a useful app. You shake your phone and the app will suggest a restaurant in the area, you can also make a reservation using the app. This is great if your boss is travelling and doesn't know the area very well, they can either look a restaurant up for themselves or you can recommend somewhere for them.
WeekCalendar: £1.49
The current calendar app on the iPhone and iPad doesn't allow for a week-to-view setting. This app looks similar to an outlook calendar which is useful. An additional benefit is you can download your manager's account and view that on your phone, extra brilliant!
Pindrop: Free
I love this app and use it all the time because I constantly get asked if I know any decent places for overseas clients to eat out. This app allows me collect the address of all of those great restaurants in one place. You can search alphabetically or look on a zoomable map. When I read a good review I will add the restaurant to the app for future use.
ATM UK: Free
If you can never find an ATM this is the app for you. I think there are versions of this app for most major cities.
MailMe Voice: Free
How many things do Assistants have to remember? A load is the answer to that! We can be walking through the office and someone will shout a request out to us. This handy app let's you record that request and then it emails you the recording to action later.
Expensify: Free
If your company does not have expenses software this is a good alternative. You can take pictures of the receipts, then edit all of the data. The app converts the report to a PDF and then you can send that via email to yourself.
Haiku Deck: Free
This is currently my favourite app. It is a great piece of software for creating really interesting and different presentation slides. All you have to do is type in a few ideas, the app will search for relevant images you can use and then all you have to do is add the bullet points or charts. "