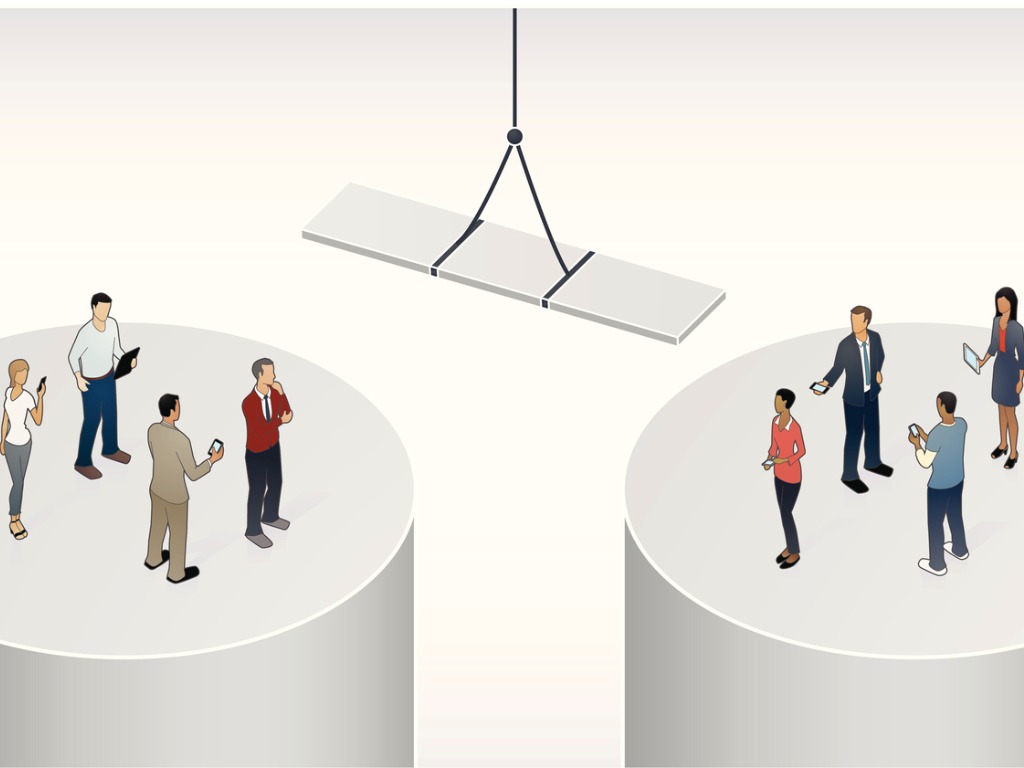 Cathy Harris explains how to move from "silo syndrome" to "powerful network"
Whether it was brought on by the COVID-19 pandemic or old habits formed over many years, working in isolation away from your peer group and colleagues can be the reason for limited skills and knowledge development, stifled creativity, lack of spontaneous collaboration and critical thought processes, and the feeling of being "left out". On the flip side, the self-acclamation that "I can do it myself" can become your personal mantra as you go it alone in your own personal silo.
Although working on your own, at your own pace, within your own disciplined parameters and routines can be advantageous in many respects, it can also limit your personal growth and unwittingly affect your self-confidence and self-esteem. If you are not open to allowing yourself to engage and grow with your fellow peers or collaborate and connect with a group (or groups) of like-minded individuals, your deliberate action to work in isolation has exponential disadvantages. It deprives you of the great benefits associated with participating in peer groups.
Our profession is constantly evolving. We need to ensure we can keep up, and we have to admit that we cannot do this on our own. It is hard work to navigate through the many obstacles each day presents, and even more difficult to be effective and efficient without help and support from others, specifically support from your own peer group, who for the most part experience the same challenges and constraints as you do.
When we work in a silo, several factors contribute to us being less than what we are truly capable of being. It steals our power to progress and be more productive and erodes our innovative spirit and creativity, limiting us as we move forward:
1. No Skill Sharing
You limit your knowledge intelligence (KI) and broader understanding of how things operate around you and exclude the possibility of experiencing new and different ways of upskilling and working smarter and better. There is a lot less collective learning opportunity for you.
2. Less Creativity
You deprive yourself of the ability to discover your key creative strengths and build on the weaknesses that are unknown to you because you are isolated.
3. Negative Mindset
Working on your own without the support of those around you can potentially allow you to feel resentful towards others who are succeeding ahead of you.
4. Motivational Issues
Pride and prejudice take hold, and you begin to live in denial. You don't feel motivated to be a better version of yourself, and the longer you isolate yourself, the worse it gets.
5. Total Responsibility Is Yours
When you give the impression that you do not require any support or help from outside, you invariably place all the responsibility on yourself. This in itself is very stressful and can lead you to question whether you are good enough, or if you have made the right choices or decisions.
6. No Support or Backup
Even if you have a limited network, over time you become unapproachable to others. You may have created a barrier of mistrust between yourself and your peer group, who are then reluctant to provide help or to cover for you when you are ill or go on vacation.
I know it sounds all doom and gloom. The reality is that it is not a healthy place, either emotionally or physically. At every opportunity we need to nurture and encourage relationships that are positive for our personal development and promote kindness, generosity of spirit, and goodwill. Believing that we can do it on our own is simply not a healthy route to take.
Steps to Eliminate Silo Syndrome
It is not easy to step out of an old habit. Acknowledgement is key. We need to acknowledge that we have been working in isolation from others, that we are being left behind, and that this negative behavior impacts our personal growth, limits our skills, diminishes the possibility of future prospects, and impacts the business unit's ability to function productively. This first step of acknowledgement is key. The steps that follow will empower you and bring you a newfound strength and motivation.
1. Align with leadership
It is important that you align yourself with your leadership's goals and objectives by becoming a more strategic business partner as opposed to being a transactional data capturer. This involves moving out of your silo syndrome mentality and into your executive's office to offer more support and engagement. A unified leadership team encourages trust, empowers, and kills the "my space" mentality, instead fostering "our space" productivity.
2. Collaborate and connect
Assistants who work together to enhance their knowledge intelligence (KI), who have access to resources, who understand and have contributed to standardised operational processes and who align their development and training opportunities to be fair and available to everyone in the administrative community within your business create trust, build lasting relationships, and break down barriers.
Demolishing the "them" and "us" mentality brings inclusivity and diversity to the collaborating table. The ideas and creative input from everyone are incredibly powerful and valuable. Providing support on a skill you are an expert at brings new learning to someone who didn't know and makes way for endless possibilities.
3. Engage and contribute
When "I" becomes "us," we discover the value of shared information and experiences, of exchanging ideas, contributing to doing things better, and having a voice at the decision table. It provides us with the opportunity and resources to be responsible and accountable for our own deliverables. We become the champions of change and the innovators for the future; we empower and inspire others to follow. Our leadership skills awaken and before we know it, we are successful business partners, leaders, and legacy-makers.
4. Shared accountability
When we are all accountable for the outcome of a task, project, or event, we tend to want to work closely together; we want to build that trust and be accountable as a group for the outcome. Shared accountability and responsibility breeds success, and if we should fail, we grieve together. It increases commitment to work, boosts morale, and leads to effective productivity and performance. Working as a team is both creative and valuable in ensuring a successful outcome.
Initiate the Creation of an Internal Assistant Network in Your Organization
Factoring all the above actions into one place where your peers have access, where everyone can connect and support each other, improve skills, share best practices, and collaborate to innovate better processes, brings about a powerful in-house Assistant Network that is aligned with the needs of all your Assistants. The value of an internal Assistant Network cannot be underestimated. The force for social good is purposeful and action-orientated.
Your Value Is the Sum Equal to the Power of Your Network
Now is the time to break down the barriers that exist in your organization, to become a game-changer, lead-taker and legacy-maker. It's time to take a closer look at what needs to be done to bring about a positive change in your environment. This is an opportunity to set standards, save your organization money, customize training specific to your organization, coordinate special events, create tool kits and resources, share information, and connect with your peer group internally.
This initiative is a shared workload, and getting it started will have some challenges, as there are many "silo syndrome" Assistants amongst us who just need your vote of confidence and encouragement, an outstretched hand of support, and a willingness to succeed together!
If you are keen to move from "silo syndrome" to "powerful network", let's connect!