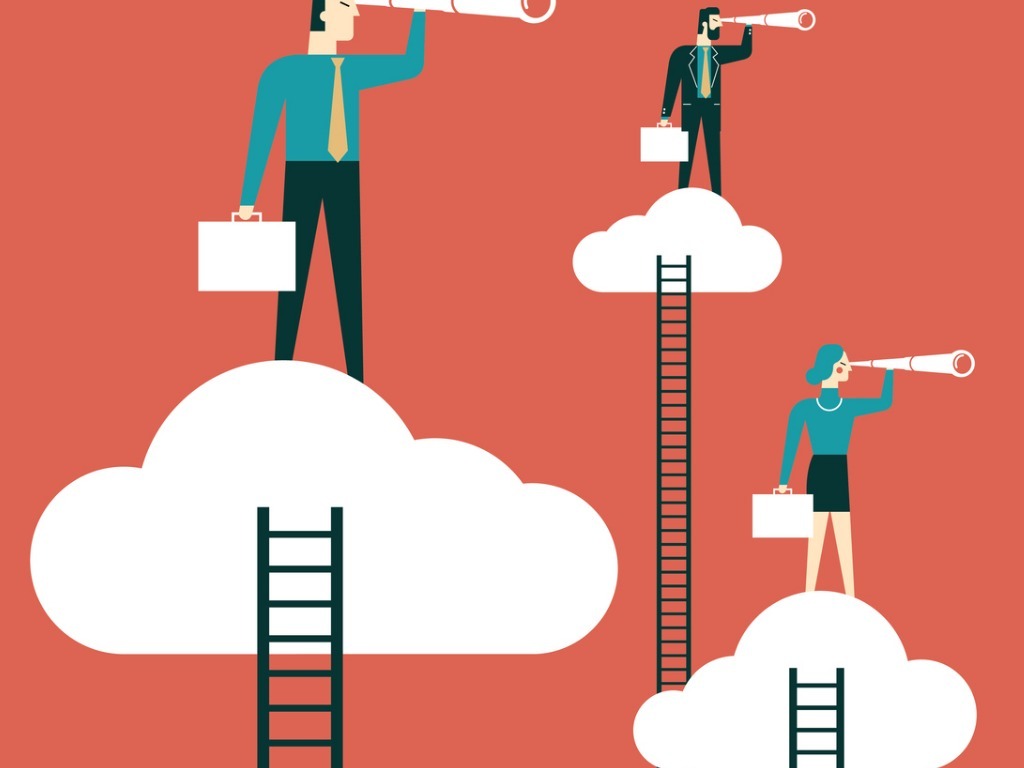 Brenda Bernstein's top tips for processes and programs to consider in a job search
 Have you ever wondered what trends are afoot in employment and job search, and how they might apply to you or your connections? Here are some of the top things you should be considering as you or people you know set out on a career search.
Artificial Intelligence (AI), Machine Learning & Other Technology
1. The role of technology in the hiring process
ATS (Applicant Tracking Software) systems are no longer the secret of big corporations. When it's time to engage in a job search, make sure you have a keyword-optimized resume.
2. It's likely that more platforms will emerge for job seekers to test keywords in resumes
Right now, jobscan.co is the most trusted platform for checking whether you have the right keywords in your resume. Watch out for scammers who might promise magic and not deliver.
3. One size resume does not fit all
You must adjust your resume for each application to improve keyword density and alignment to the specific target position.
4. Issues of privacy and bias have arisen with the use of AI
You might have these concerns. They are starting to be addressed, so let's hope they will become less worrisome in the future.
Social Branding & Sourcing
1. Young professionals are ditching the resume
If you are a younger professional, you might be looking for a way to apply to jobs solely through social media. While you might in rare cases succeed, resumes are usually still requested.
2. LinkedIn is King
Creating a strong presence on LinkedIn will increase your visibility and give you a leg up on the competition. The power of the platform simply can't be ignored – even by older job seekers, who are increasingly embracing LinkedIn. Of course, LinkedIn is always changing. One resource for the latest LinkedIn tips is the upcoming 14th edition of How to Write a KILLER LinkedIn Profile.
3. LinkedIn is a prime place to nurture connections and network with alumni
Don't miss out on the tools LinkedIn provides to leverage your alumni networks. Students especially are finding value in using alumni networks on LinkedIn.
4. Facebook and Instagram are used by recruiters
Don't discount these channels.
5. Posts and interactions on social media are more important than ever
Computerized programs are scoring personality traits based on your activity on social media. So, stay engaged in productive ways with relevant online content – especially on LinkedIn, where your search ranking is affected by your engagement. Instagram is a good place to create a portfolio whilst Twitter is a good place to connect with influencers like journalists.
Storytelling
1. Online portfolios and personal websites are making a comeback
Consider creating a website and online portfolio, which provide flexibility that a site like LinkedIn probably never will.
2. Hard-copy portfolios will make you stand out and provide great interview material
Give your potential employer certificates, recommendations/testimonials, your most up-to-date resume, success stories, case studies, photos of projects, and other items that demonstrate your value, qualifications, and achievements. Not everyone does this, so you'll give yourself a leg up on other candidates.
3. Communicate your story succinctly in your written documents
Attention spans aren't getting any longer! So, convey a clear message. And remember, you need to engage humans while also keeping keywords in mind for the ATS systems.
4. There's a move away from the "elevator pitch"
People want to hear stories and to build relationships. Effective in-person networking is about more than a quick pitch.
5. Be ready with stories for your interviews
Have an "arsenal" ready so you can pull the right one out of your hat.
6. "Grit" is prized
Grit and resilience are being valued more and more, so demonstrate yours!
7. Executive bios are subbing in for resumes
This is becoming more usual for executives who are conducting a job search while employed. Executives can get new positions without a traditional resume, though resumes are still often requested. Feel out what will serve your executive best.
To find out more trends, such as how age is being treated in the job market, and the state of the gig economy, see the Career Thought Leaders white paper, the source of much of the information in this article, at https://www.careerthoughtleaders.com/resources/Documents/Papers and Journals/CTL White Paper 2018.pdf