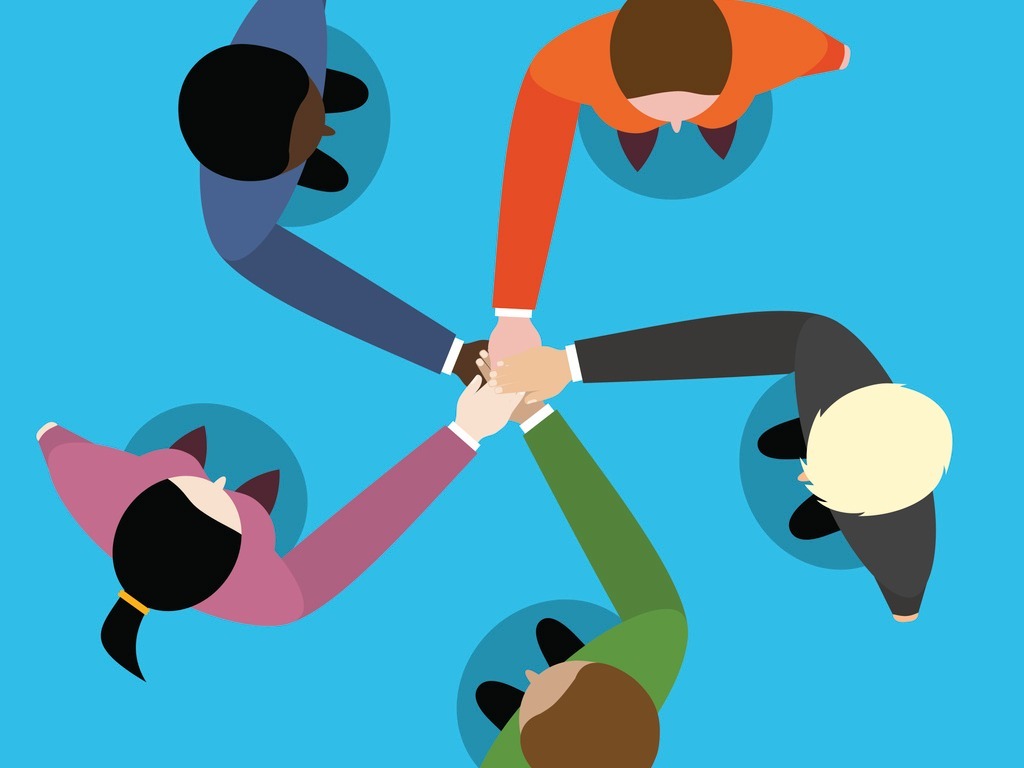 Company events and meetings provide invaluable opportunities to learn and grow explains Kemetia Foley
Early in my working years, I took a job as meetings coordinator for a small association sector —one of eight sectors within a much larger organization. Although the meetings industry has changed tremendously since that time, some central customer service pieces remain in place for any coordinator assisting in today's conference environment.
At the request of my employer I was asked to be part of the away team to support the annual meeting. I readily agreed and hopped back into this temporary role. Not surprisingly, all the familiar patterns of attendee registrations, sessions, keynotes, social events meant that it felt like I'd never left the role at all!
There are key components to providing valuable and valued support as part of the annual meeting team, even when the annual meeting is not part of your core job responsibilities.
Observe
First and foremost, get invited to the internal planning meetings that are relevant. This will allow you to observe the delicate and deliberate efforts your organization makes to both provide an exceptional meetings experience for attendees while utilizing the core strengths of the organization's personnel.
Once you are on-site at the conference, observe the attendees and your colleagues. When completing the pre-conference walk-through, does something look out of place or confusing? Will it make it harder for attendees to reach workshops or expo floor? Write down your observations as you go. Note important pieces like locations for restrooms and elevators. Be certain to ask your questions aloud while your on-site team is touring—doing so validates that you are invested in the success of the event.
During the conference, be on the lookout for lost attendees—the ones with their program booklet out or staring at their phone but looking around at the vastness of the meeting hall. Be sure to ask them if you can be of assistance.
Ask!
It is second nature to step in and take the lead on addressing issues, conflicts, billing, as part of our role as administrative professionals. In the conference support role however, it is vital to ask first, take action second.
For example, in common areas of a conference setting there can be seating spaces, sometimes table rounds or window seating in the hallways of the conference. Are there brochures on the tables? Are there business cards placed along the coffee bar? Does it look messy? What is the action here? Before deciding to gather these things up and throw them in the trash, ask! The organization may have paid to have their flyer placed on the tables as part of a sponsorship. Same goes for any place you see business cards, brochures or flyers. Just check in with the staff member(s) responsible for corporate sales for the event. They will tell you if it should stay (and just make it look tidy, please) or if the sponsorship of that event is flipping to another vendor for later in the day. Ask. Ask. Ask.
Also, ask the meetings on-site team what you can do to help if you find yourself with idle time. Having idle time is rare, but if you do want to take a breather for five, check to make certain your assistance is not needed elsewhere in the show hall.
Engage
Conferences are a prime opportunity to put faces to names, as well as getting to know some of your colleagues that work on other teams. Engagement is key.
When addressing an attendee, simple greetings are awesome! Starting with a simple 'Good morning' opens the dialogue as well as permission to inquire. If your organization notes the city from which the attendee is from on their badge, that too is a great opening for engagement. Here, of course, look for tell-tale clues as to whether the attendee cares to chat. Perhaps they attended a late night celebration and might not be ready for chatting before coffee. I always say, coffee first. My favorite way to engage attendees is to talk about their city's sports teams or museums. A great lead-in question is "When did you come in [for the conference]?
Same goes for the Expo floor. When you have an opportunity to speak with exhibitors, vendors or presenters: be approachable. If you don't have the answer to their question, take their contact information and be sure to let them know the name of the staff member that will address it. Key here is to NOT make a promise on a specific response time as the staff member may not be able to address it right away.
Participate
There are a great number of social events that tie into company conferences, some are officially sponsored, and others are impromptu.
For the social events completely designed for staff-only, I suggest making at least a guest-appearance even if it isn't your thing. Why? Most likely it is intended as a team-building investment. You are most likely also included in the food and beverage count, which as we know, costs money.
For the attendee-focused social events, determine your responsibility or options for attendance. The closing gala or dinner are almost always required attendance for on-site staff. The conference has not concluded yet, and you are still on duty.
As for sponsored parties, know your role. If you work for the sales staff, absolutely attend unless the sponsor has a specific guest list. If it is a function that you want to attend because it looks like fun—go. Just remember you are still representing your employer. No one wants to be that staff person that overdid it at a client event. Alcohol has a funny way of blurring boundary lines between attendees so if a quite friendly conference attendee is too friendly for your liking, it's time to leave the event.
For social media participation, be certain to follow the guidelines established and promoted by your organization. If there is a specific hashtag or conference raffle, be sure to share it with attendees and re-post frequently on your company social media account. If you have a personal account that you would rather not use, you may wish to create one just for work. To make it harder for the accounts to cross-pollinate, block your company's twitter account on your personal account. They still may cross, but it is less likely to occur.
Be part of the solution, not part of the problem
About day three of any conference the fatigue begins to show. Little frustrations or challenges can begin to rub raw nerves. The best approach to this challenge is silence. Seriously.
This is not the time to vent about another staff member, a board member, an attendee or a sponsor. Write down your concerns in your conference notebook to review several days after you return from the show. Odds are that it was just fatigue baiting you to complain. Would you want your colleagues to do the same for you?
If you are savvy with self-awareness you may already know this. It is far too easy to vent when tired. Be cautious. Be deliberate.
The advice that is given to us as on-site staff is to never vent in public. Not in the show hall. Not in the expo hall. Not at a local restaurant. Not in the elevator from our room to the conference. One never, ever knows who can be nearby. It is always best to keep concerns in-house and away from the conference.
Once you've reviewed your list of concerns, are there any legitimate ones? If so, consider what solutions you could offer. Do any of your solutions improve efficiencies or provide cost-savings or is are they just examples of how YOU would have done it? Remember, you are not the meetings director and are there in an internal customer support role to your team. Keep the suggestions focused on valuable solutions.
Company events and meetings provide invaluable opportunities to learn, grow, and to meet interesting people. In my career, I've met space shuttle commanders, U.S. senators, famous sports figures, and most recently, Mel Robbins, author and motivational speaker. Being the go-to person for support for company events has plenty of benefits, including weight-loss from walking at least ten miles per day for four days in a row! Mostly, it allows us to showcase our value to the organization to all of our clients—internal staff, our board of directors, and our customers. Next time you are asked or are interested, nominate yourself for the Away Team.
The experience is worth it!