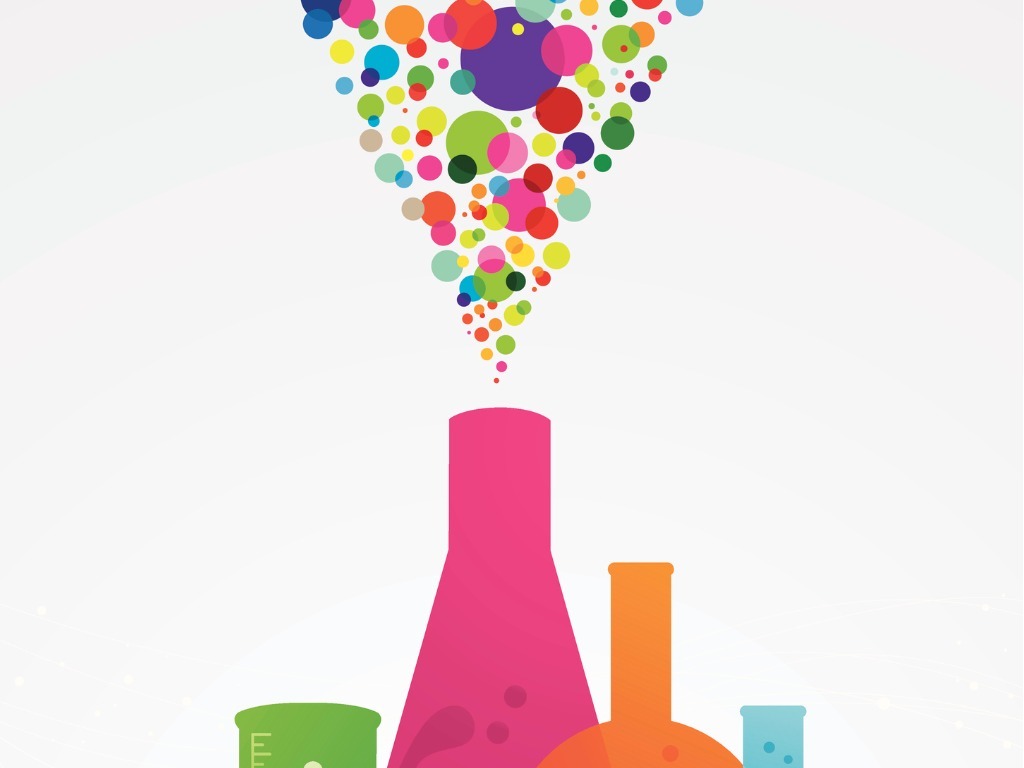 Assistants must embrace the challenges of corporate culture in the digital age explains Andrea Macarie
Mix the right ingredients and you will create an eau de parfum; mix the wrong ones and you might end up with a bomb. Welcome to the fascinating world of chemistry! Companies work in the same way: the adequate combination of talent and culture is the basis of a healthy and sustainable high performing team, as opposed to brilliant professionals unable to work with one another. I bet many of you have a dejà-vu, right?
But what exactly is corporate culture? A simple google search shows over 11 million entries and a wide variety of definitions. MIT Sloan Professor Emeritus Edgar Schein sees it as a set of tacit assumptions about the world, shared by a group of people and that determines their perceptions, thoughts, feelings and behavior. PwC's Jon Katzenbach talks about a self-sustaining pattern of behavior that determines how things are done and which is made of instinctive, repetitive habits and emotional responses. But the shortest and probably funniest definition is this one: "the way we do things around here", from Marvin Bower's 1966 book "The Will to Manage". And "the way we do things" is usually not in the employee manual, simply because corporate culture is not the lofty-sounding mission statements and core values of companies.
When we think about powerful brands with best-in-class cultures, the classic examples are Starbucks with its generous employee benefits scheme or Southwest Airlines with its casual dressing policy. Disruptive companies like Amazon, on the other hand, made it their culture to encourage employees to disagree with their managers. Having a distinct culture, where employees are empowered and feel they personally own culture, creates a "lighthouse identity", a term crafted by Adam Morgan. It starts with clarity about what the organization stands for, thinking differently but also caring more and creating authentic, human and memorable employee and customer experiences, while being provocative enough to change what people do every day, like venture capital Andreessen Horowitz co-founder Ben Horowitz suggests. A one-of-a-kind culture built on commitment and belonging, with a palpable sense of community.
Texas A&M University beautifully sums it up: "From the outside looking in, you can't understand it. From the inside looking out, you can't explain it". This type of culture is built not only on performance but also on learning. Learning as fast as the world is changing. Learning, experimenting, rethinking. Embedding qualitative data in the quantitative performance reviews. In other words, telling the story behind the numbers. "When was the last time you did something for the first time?" is the question with which WD-40 CEO Garry Ridge challenges his colleagues.
But what happens with culture in the digital age, in which organizations are flatter and more distributed, people and resources are continually reorganized, collaborations are project-based with new colleagues on a rolling basis and often located remotely? Is this the end of corporate culture? Some experts like MIT Sloan's Paul Michelman question culture's role given the lack of consistency which comes with teams forming and dissolving frequently and therefore having to reinvent "the way we do things around here" with each new collaboration. Others like Michelman's colleague at MIT Sloan, Bruce Posner, urges us not to give up on corporate culture, as purpose and essence is what helps corporations stand the test of time, with values at their core that do not usually change despite varying organizational structure.
I will certainly not give up on corporate culture and will embrace the opportunity to contribute. I believe that as Assistants we can and should be taking on a prominent role in corporate culture. You are probably thinking this falls within the scope of HR and you are right, traditionally it has. But we also work closely with the team and many describe us as the glue that holds it together. It is a natural fit.
OK, so you step up as project lead. Now what? Ask yourself a few questions to check the temperature:
What does the company stand for?
What is its distinctive element?
What does it mean to be a member of the organization?
Does it encourage learning, scanning for new practices or ideas from unrelated industries?
Does it embrace diversity?
But before jumping to any conclusions, we need to understand the added complexity of operating in the digital age. According to a 2016 McKinsey Digital Survey, culture is the most significant self-reported barrier to digital effectiveness. In this sense, the survey points out challenges like risk aversion or siloed mind-set (functional and departmental silos) which can hinder culture.
Risk and failure challenge us as human beings. Pixar co-founder Dr. Ed Catmull points out that failure is asymmetrical with respect to time; while past failures are a vital part of our life experience and made us who we are today, running an experiment is forward looking and we don't know for certain what is going to happen in the future. It is essential that companies build a culture where people feel comfortable trying things, some of which will undoubtedly fail. They need to break the status quo of hierarchical decision-making, delegate authority and inject disruptive thinking (Starbucks for instance created a digital-ventures team).
Busting silos and promoting cross-functional and cross-departmental collaboration provides employees a broader context in which the business competes and helps maintain strategic and operating consistency.
How do you know if the company you are working for is siloed? The primary symptoms, according to CEOs who led their companies through digital transformation, are inadequate information and insufficient accountability.
How can you help your company fix it? Start by analyzing the processes and, if relevant information is missing in key processes, it is advisable to embed it to ensure it is accessible in a cross-disciplinary way.  Your customers, most of whom are used to best-in-class user experiences both online and offline, are experts in detecting silos. The company's response is slow and narrow partly because the alarm signals were seen by the wrong part of the company.
As for accountability, we need to eliminate the "not my job" mindset that many organizations still find themselves trapped in and create end-to-end ownership. How do you do it with little or no budget? Spotify has a much-talked-about model of multidisciplinary teams (squads) with a mix of employees from diverse functions that share a common definition of success. You could also suggest creating an internal focus group to analyze the current corporate culture, do research (or simply read as much as possible) on the topic and meet regularly to discuss learnings and propose actions.
Back to the chemistry example of mixing talent and culture, I find Korn Ferry's conclusions from their "The power of culture transformation" report highly relevant: successful execution of strategy depends not only on the right talent but also on having a culture that drives high performance. They use the term "execution trinity" to refer to the 3 key areas that need to be aligned: culture, strategy and talent.
Culture is critical in situations like these:
Mergers and acquisitions. What looks like a match made in heaven could end up as a corporate hemorrhage in real life due to cultural clashes, causing disengagement and typically the best employees leaving
Strategic redirection of the business model which might require pivoting from a transaction-based to a service-based model and therefore a culture based on different relationship with customers
Globalization that should be accompanied by a well-planned and executed culture transformation to bring the multiple global cultures together with as little friction as possible
Spin-offs, newly independent entities often managed by people from the parent company, which tend to replicate the start-up model of agile culture and short-term focus but that need to understand they are not a start-up as such and have intellectual clarity on the aspects of the previous culture to keep and which to transform in order to achieve success
I invite you to embrace the challenge of corporate culture in the digital age and play an active role and creating your company's unique fragrance.