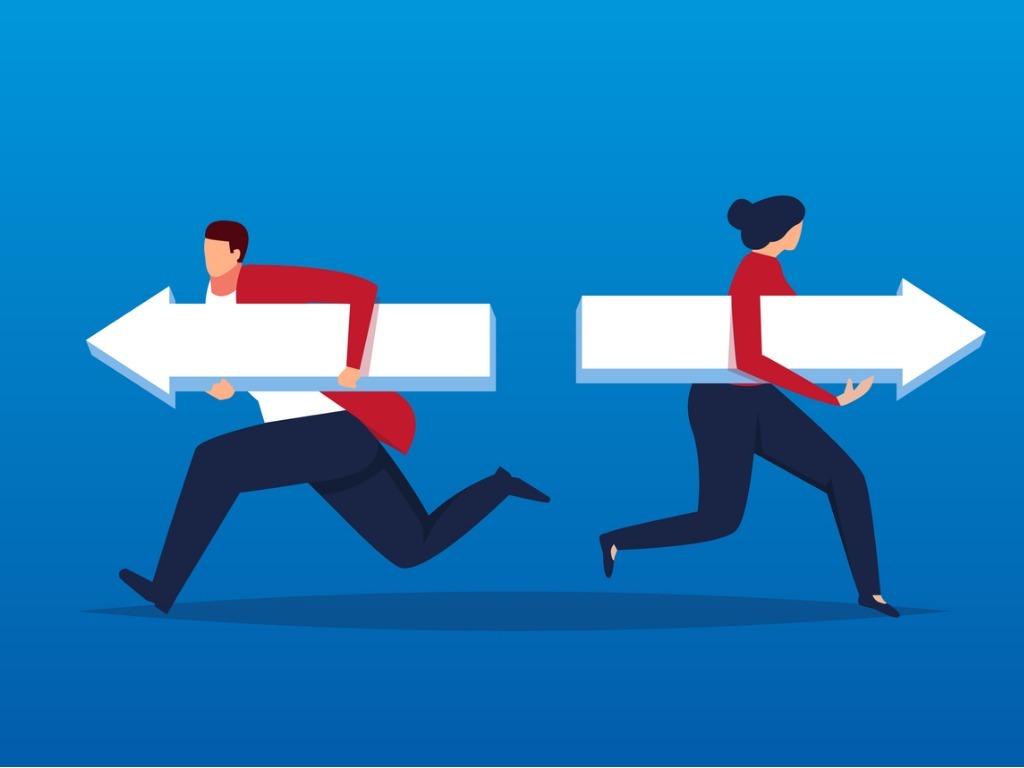 Just saying you are good at something doesn't mean that you are explains Rhonda Scharf
We are in the depths of a polar vortex in Canada right now—it's colder than you can imagine, virtually everywhere you go. So, imagine my surprise when I turned the television to our national morning show and saw the weather forecaster in a sleeveless spring dress. She was giving us all great advice to dress appropriately for the weather reminding us that the cold weather is hazardous if you don't take precautions.
She was giving all that great advice while wearing a sundress without sleeves. I was freezing just looking at her. I yelled at the television: "Why on earth don't you follow your own advice?!"
In my eyes at that moment, she lost all her credibility. She wasn't doing what she was telling others to do—if she wasn't going to take her own advice, why should we? Yes, I was being judgmental, and I am aware that that's wrong. However, it also made me realize that although judgment is wrong, we can't control who judges us and who doesn't, and their judgment may hurt our credibility.
How many times have we said things, and then through our actions shown entirely the opposite behaviour? At work, we tell people we are very responsive, yet it sometimes takes days for us to reply to emails or follow up.
Have you ever told a colleague that you have an excellent relationship with your executive? You describe how your executive treats you like an equal and gets you a coffee in the morning. Then in the very next breath, you say something negative about your boss—that they expect you to be on call 24-7, they have a temper, or they forgot your birthday.
That is incongruent. When you are incongruent, you lose credibility.
If you are saying one thing, then don't contradict yourself by saying something completely the opposite in the next breath, or even the next day.
I remember the time someone came to one of my workshops and was complaining to a friend that she didn't need my workshop because she'd been an admin for more than 20 years and knew all there was to know. I overheard her remarks and decided to engage her in conversation; I let her know that my workshop wasn't about knowing everything, but that the purpose was to point out the rules that had changed, and the expectations that were different than in the past. She responded, somewhat glibly, that she was good, but this workshop was the only option for her to attend so she would sit through it.
The purpose of the workshop was to update admin skills and not to assume things were current. I wanted her to see that things had changed and that she needed to change with them. Kudos to her for being open to that information, because many people who hear things they don't like dismiss the information as wrong and blame the presenter.
You can't say you're better than everyone else if you are not continually upgrading your skills. For instance, you can't say you're excellent at customer service if you avoid difficult conversations with people.
If you tell others that you are good at taking minutes, working in Excel, or organizing, then be good at those things. Just saying you are good at something doesn't mean that you are.
When I see someone with an overly messy desk, I instantly worry about their ability to keep track of details. They may be the most detailed person alive, but their desk is saying something different. It's incongruent.
When I see an out-of-office email response that is filled with typos or has incorrect dates, I worry that they will never return my email. If you email me and my response says that I'm out of the office and I'll return your email when I return on January 1 (and it is April 15), don't you wonder about my lack of attention to detail? If I say I am good with details, but my actions display something else, my credibility will automatically be put at risk.
We are human. We all make mistakes and sometimes what we say isn't what we do. But we do all need to ensure that our actions and our words are as congruent as possible.