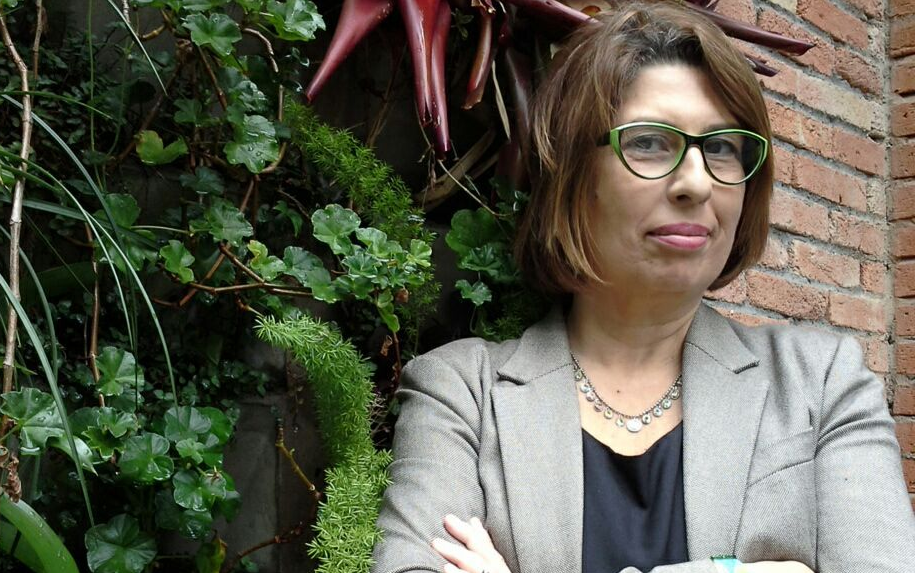 Regina Rezende shares her experience of the Rio Olympic and Paralympic Games
I have always been involved with volunteering, since I worked in the 90s for an American bank who used to organize groups to help orphanages and rest homes, but I have never worked in sports volunteering, mainly because this kind of volunteering is sometimes misunderstood in Brazil.  Here, people consider that you are working for free for organizations who could pay for this support. But I always had a different point of view.  First of all, it is a huge opportunity to use your skills, whether they are administrative, events management or people skills, to make an event happen,. Then, Rio de Janeiro, the city where I was born and raised, was chosen to host the PanAmerican and ParaPanAmerican Games in 2007.  The city that is famous for Carnival, one of the biggest events of the world, had never hosted such a big sporting event so everybody was worried about how it would work as everything was new to us. I applied to be a volunteer but there were some problems in the organization – we never received the links for language tests, the offer letters took so long to arrive – and in fact it took me quite a while until I was finally assigned to work in the Village as Residence Center assistant in the USA and Barbados building. In the mentime I worked in the Spectator Support, Welcome Ceremonies and Congresses departments. And yet, above all the problems, it was an amazing experience, where we could get in touch with people from all countries in Americas and specially during the ParaPanAmericans where I had my first real contact with ParaAthletes, a life lesson for anyone who has ever been involved with them.
Two years after Rio2007, my city was chosen to host the Olympic Games.  Brazil was starting to face an economic crisis and many people were against the Games, but Brazilians are by nature, hospitable.  At first, I was not going to apply to be a volunteer but then in 2014, they started receiving applications for the programme and at that time I was studying Human Resources Management and before opening the programme to everybody, they opened the programme of Recruitment Volunteer.  I was between jobs and it was an opportunity not to be missed: I would not only be a volunteer in the first Olympic Games in South America but I would also have a chance to work in the Human Resources area.  Some people tried to persuade me into not trying because I was not experienced enough for the task but not only did I get the position, but I was also the first recruiter to interview the very first candidate for Rio 2016.  For three months, I interviewed more than 200 candidates face to face and online.  Although I liked the face to face contact, the online interviews will always have a special place in my heart.  We used an online program and at some point of the process I had up to 20 people from all over the world focused in coming to my country, to my city, to help us deliver a memorable Games.  After this three-month experience, I was invited to be part of the group of coaches for the new group of recruitment volunteers and also helped opening new Recruitment Centers throughout Brazil. And finally, one year before the Games, I joined the program of Pioneer Volunteers, supporting the NCS – NOC/NPC Relations and Services team, an area responsible to cater for over 200 National Olympic Committees (NOCs) and 170 National Paralympic Committees (NPCs). During this period, I helped with administrative tasks but also, again, interviewing candidates from all over the world, and this time I had to focus on their English language and interpersonal kills as they were going to work directly with the Chefs de Mission and the athletes, most of the time in Olympic and Paralympic Village.  They had to be able to deal with a multitude of cultures, languages, customs, traditions and needs.  And I found some time to be a volunteer at the Ceremonies team, and I hope you watched the beautiful ceremonies on TV, I am so proud of them!
Fifty days before the beginning of the Games, I received a call from the organisation inviting me to be part of the paid staff during the pre Games and Games time. It was the most amazing and intense experience of my life!  In my position as NOC Assistants Supervisor I had the chance to meet lots of people that I had interviewed before, people from all over the world – in an environment for everyone, regardless of age, gender, ethnicity, sexual orientation, faith or disability.  Many of the skills I have always performed in my carreer as an executive secretary were necessary for this role such as acute cultural awareness, good relationship management, ability to work in a spirit of partnership,  effective communication, assertiveness and confidence, among so many others.
And if I talk about the accomplishments as a spectator they are countless: seeing Djokovic and the Williams sisters training, watching the last Olympics Games of Michael Phelps, meeting Tom Daley and Lance Black as they left the restaurant close to my house and of course, seeing Usain Bolt winning another medal,  and crying with the Belgium athlete who won probably her last medal because of the advanced stage of her disease.  And before I forget, (sorry other host cities), but Vinicius and Tom are the cutest and funniest mascots ever! But as the famous quote of Baron of Coubertin, considered the father of the modern Olympic Games, says: the struggle to overcome one's opponent is more important than winning.
I could not put on paper everything that this experience meant and will always meant to me and to my city, my country.  What once seemed to be only a dream became reality: we delivered a memorable Games.