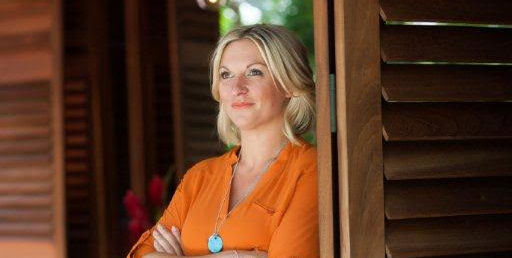 Samantha Cox is the former Executive Assistant to Sir Richard Branson
Can we start with a little background information? What is your background?
I was born in the UK, moved overseas to France when I was 18, and have travelled ever since. I worked as a PA in the motor industry, energy industry and airline industry before working for Sir Richard Branson.
How did you become an Assistant?
I was back in the UK after working in France for a holiday company and wanted some temping work before traveling again and my mum was running a recruitment agency at the time and got me an admin/assistant position with Toyota GB which turned into a full time position.
You are best known as Richard Branson's Assistant. Tell us how you came to be doing this role?
I was working for Virgin Australia at the time and the CEO Brett Godfrey mentioned in passing to me that Richard was looking for a new PA and that he would be out in Australia in a couple of weeks and that I would be a great candidate for the position. Never in my wildest dreams did I think I would get to meet Richard, spend a fun 2 days traveling around Australia with him, and then telling him, "I had to make sure I liked you first before I come to work for you".  3 weeks later I received a phone call from Richard's office in London saying that he would like me to become his PA!
What was your day to day life like?
I was based on Necker Island, Richard's home in the BVI (British Virgin Islands). Most mornings I woke up to the sounds of wildlife and the ocean. I would make the small walk from the staff village to the office and my day started around 8am. Email reviews, update of dairies, sit and work through emails with Richard, make travel plans, review media, check fan mail, talk with different people around the world from different Virgin companies about relevant things for Richard. Live video recordings of Richard to different media outlets, video requests and working on itineraries for business trip – there was always something going on. The role also meant a lot of traveling with Richard and we would play catch up when back on island.
It must be hugely pressured looking after one of the most famous men in the world. Tell us about this.
It was a high pressured role, because there was always so much going on, so many emails to go through and not much room for error.  Being organized and knowing Richard so well meant that I also knew his expectations. We worked hard but also had so much fun.
What was the highlight of your career with Sir Richard and why?
There are so many highlights, getting to travel the world and living on Necker has to be one of them. Also having the opportunity to learn from Richard on a daily basis. I got to meet and learn from so many wonderful people. I loved the philanthropist side of Richard's work the most. The trip to South Africa with Virgin Unite and the Starkey Foundation to fit hearing aids to people in need, watching people hear for the first time was such a magical and blessed moment; I will always remember it.
Tell us about a time something went horribly wrong and how you dealt with it.
Necker got struck by lightning in August 2011 and we had a massive fire that destroyed the main house and my office. It was pretty horrible to then have to deal with the aftermath of that, it was a tough couple of months.
What lessons did you learn in your time as Richard's Assistant?
To be organized and one step ahead. Ask questions and get people's opinions and have FUN! Say yes more often and not take life so seriously.
What are the main changes you have seen in your time as an Assistant?
Since I started as a PA many years ago, the role of the "Assistant" has become more recognized as a career and an important position within any business.
What inspires and motivates you?
My family and friends all inspire me and motivate me. Working hard and seeing people around me grow motivates me. I work hard but also I love to travel and have fun.
What advice would you give someone just starting out as an Assistant?
Make notes! Have a notebook, write things down, ask questions, be organized. Smile.
You are no longer Richard's Assistant – why did you decide to leave?
After 4 amazing years it was time for me to take all that I'd learnt from being Richard's Assistant and see what else was out there. It was a really hard decision to make as Richard was a very large part of my life, as was his family, the Virgin family and my Necker family, but life is short and I want to fill it with as many experiences and memories as possible.
So what's next for Samantha Cox? Where do you want to be in 5 years' time?
I've been living in South Florida, USA for the last 3 years working for Seminole Hard Rock Hotel and Casinos as Corporate Director of VIP Services, which I love. I'm hoping that I might have children in 5 years' time, and you never know where I might be living!
 Samantha will be speaking at Executive Secretary LIVE London, 18 & 19 September 2020. For further information and to book, visit www.executivesecretarylive.com